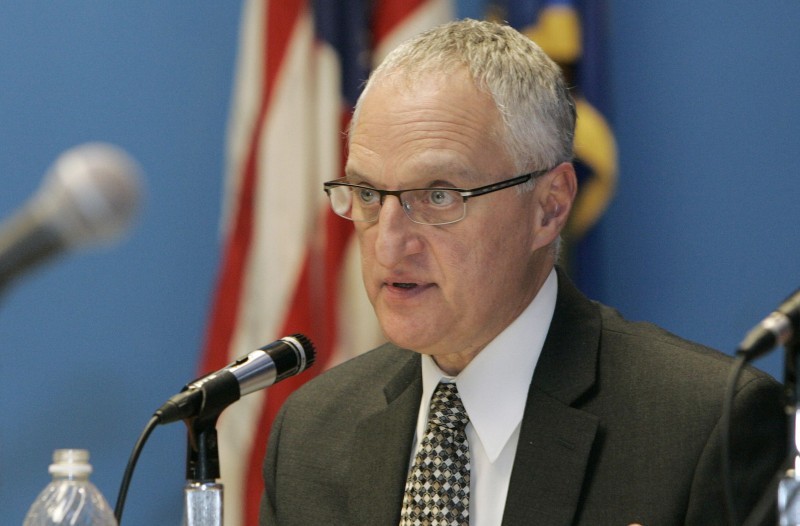 A lot is riding on Madison Superintendent Dan Nerad's upcoming plan for improving low-income, minority student achievement.
The plan is billed as a blueprint for addressing an intractable, divisive issue in Madison, and it could also factor into the upcoming School Board discussion of Nerad's future in Madison.
The United Way of Dane County has made closing the achievement gap one of its primary issues for more than 15 years through the Schools of Hope tutoring program. But president Leslie Howard said the recent debate over the proposed Madison Prepatory Academy charter school has drawn more public attention to the issue than ever before.
"I don't want to say something so grandiose that everything's at stake, but in some ways it feels like that," Howard said.
Nerad will unveil the plan Monday at the Fitchburg Public Library. The next day School Board members plan to meet in closed session to finalize Nerad's annual evaluation. School Board president James Howard said he hopes to hold a vote this month on whether to extend Nerad's contract beyond June 2013. 
James Howard said Nerad's achievement gap plan will influence his evaluation of Nerad and whether to back an extension if a vote is held.
"If it comes out and ... people say it's the greatest thing since sliced bread, I don't know how the board can (vote against extending Nerad's contract)," Howard said. "But if this thing falls flat on its face, I don't know how board members can't take that into consideration."
Different from charter proposal
Madison also faces community division from a bruising debate over Madison Prep, which the School Board voted 5-2 against in December.
The proposal, which called for single-sex classrooms and a college preparatory curriculum geared toward low-income, minority students, was promoted by the Urban League of Greater Madison as a strategy to close a decades-old divide in test scores and graduation rates between white and minority students.
The district's 48 percent four-year graduation rate among black students in 2010 became a rallying cry for Madison Prep supporters, but opponents criticized the proposal on grounds that it wasn't sufficiently accountable to taxpayers, conflicted with the teachers union contract and wouldn't serve the neediest students.
At the height of the debate, Nerad announced he would present a plan for closing the achievement gap.
"We hope for a bold, transformational, aggressive and concise plan," Urban League president Kaleem Caire said.
Nerad has met with Caire and other community leaders to help craft the plan, which will be subject to community input and revision over the next year.
Nerad declined to disclose details before Monday, but said there would be some new initiatives consistent with research on closing the achievement gap, such as providing a longer school day and school year.
"If there were a singular solution, communities and schools would have found that singular solution years ago," Nerad said. "That should not mean anybody is off the hook."
Mayor Paul Soglin, who met with Nerad and received an overview of the plan, said unlike Madison Prep, the plan includes strategies that would apply to all students. At the same time it focuses on areas of specific concern, such as the concentration of homeless students in certain schools.
The United Way's Leslie Howard said she advised Nerad to consider expanding a program her organization began last year that helps new parents in low-income neighborhoods learn how to be their child's first teacher. It's based on research that found students from low-income backgrounds start school knowing fewer words and scoring lower on kindergarten screening tests.
Michael Johnson, CEO of the Boys and Girls Club of Dane County, advised Nerad to appoint a committee of community members to implement the plan, which was something he saw work in building community support for similar initiatives in Philadelphia.
"It can't just be a school district plan, it has to be a plan that the community has to own with the school district," Johnson said. "If they do it in a vacuum that plan is going to be dead on arrival."