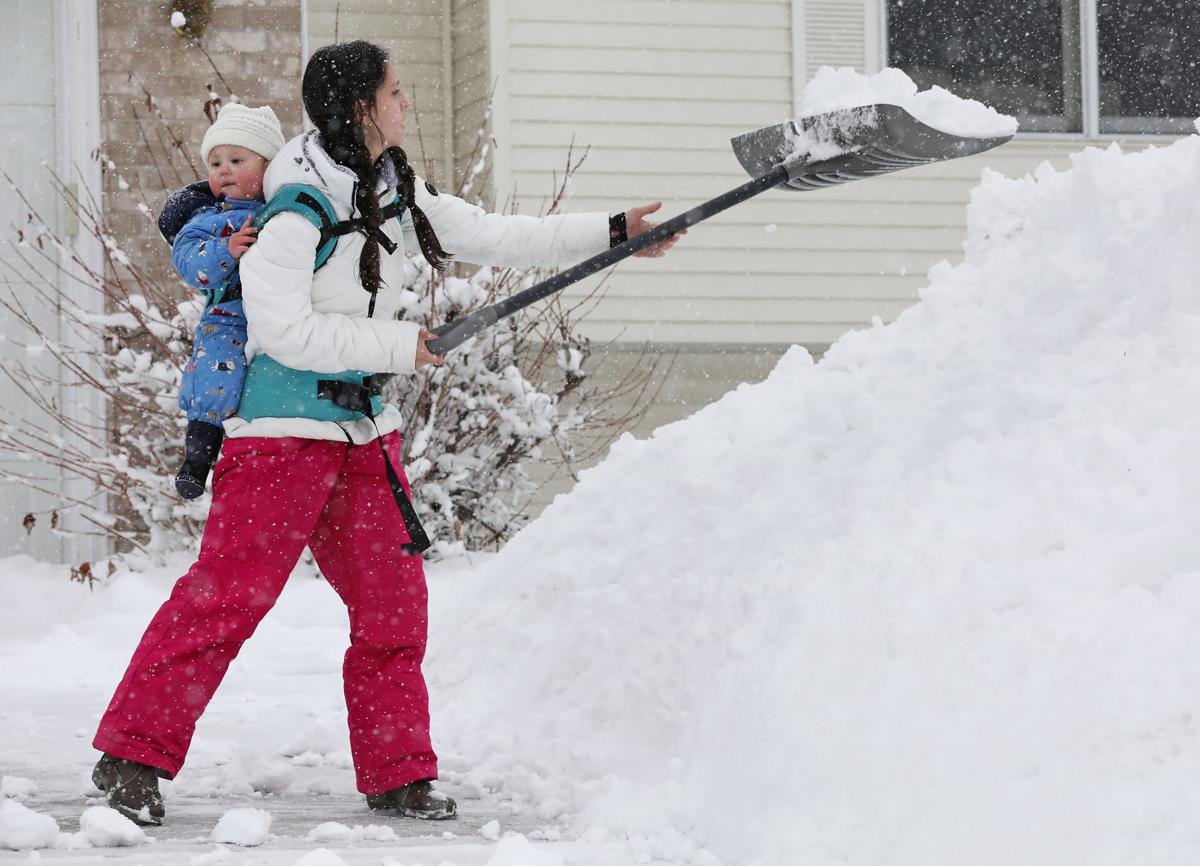 When winter weather strikes during a pandemic-scrambled school year, deciding when and how to give students a snow day can be as varied as the approaches schools take to teach students amid COVID-19.
As a fresh winter storm moved into the region Thursday, the Madison School District again found itself an outlier among Dane County districts. Last week, Madison students studied online through a heavier-than-expected snowstorm while many of their peers had a day off from classes — online and in-person alike.
But this time around, Madison, which continues to teach students almost exclusively online, was one of the few county districts to opt for a snow day as suburban schools largely continued teaching in some fashion Thursday.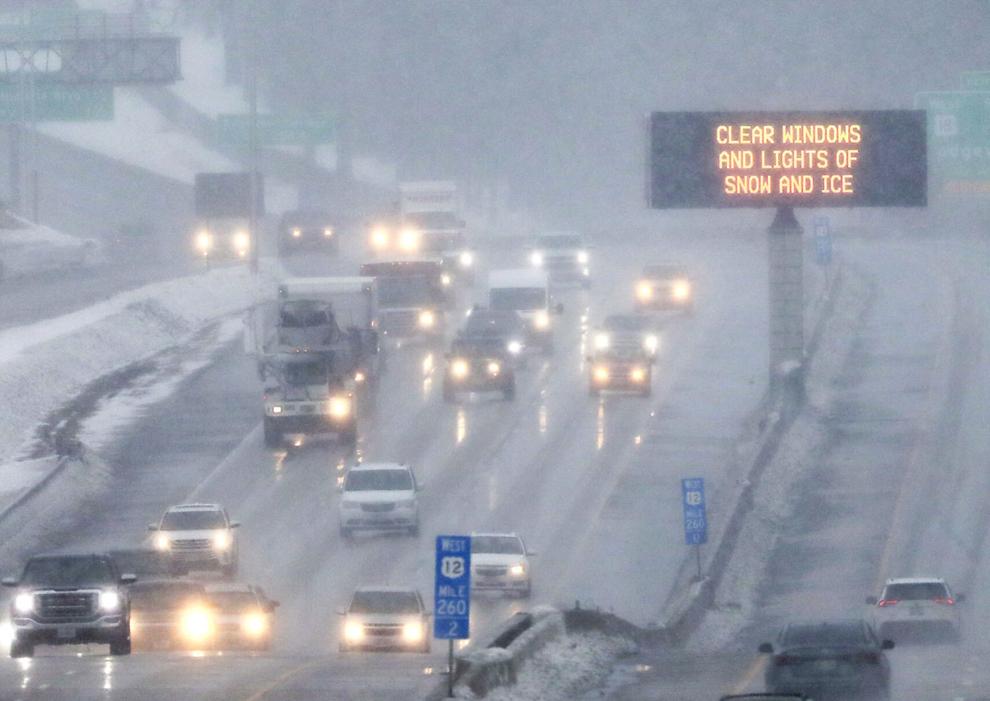 An "equity-based decision" was made Wednesday night to cancel online learning and the limited in-person activities at school, such as child care programs in elementary schools, for the next day, said district spokesperson Tim LeMonds.
"(The district) is working hard to strike a balance between ensuring continuity of learning for our students while making sure our student participants in MSCR Cares or in-person special education programming do not fall further behind via not being able to transition to virtual platforms on short notice," he said.
Madison was joined by several districts in south central Wisconsin and private schools in Dane County in canceling school Thursday when a storm brought freezing rain and light snow in the morning, followed by heavier snow in the afternoon.
By the time school let out around 3 p.m., Dane County had 2 to 3 inches of new snow on the ground from a storm predicted to drop between 3 and 5 inches by the end of the night, said National Weather Service meteorologist Cameron Miller.
For the most part on Thursday, though, Dane County public school districts either opted to operate as normal, switch all students online or have an early release day.
Like Madison, the Middleton-Cross Plains School District was teaching almost entirely online last week, but administrators still decided to cancel classes on Jan. 26 when an overnight snowstorm dropped about 5 inches at the Dane County Regional Airport but more in other areas of the county.
On Thursday, though, Middleton-Cross Plains continued operations as normal, even as elementary students began filtering back into school buildings this week under a plan to phase in face-to-face instruction.
District spokesperson Perry Hibner said the decision to have a snow day last week was driven partially by the stronger-than-expected storm and also to protect teachers who were back in school buildings getting prepared for 1,800 elementary students to return beginning this past Monday.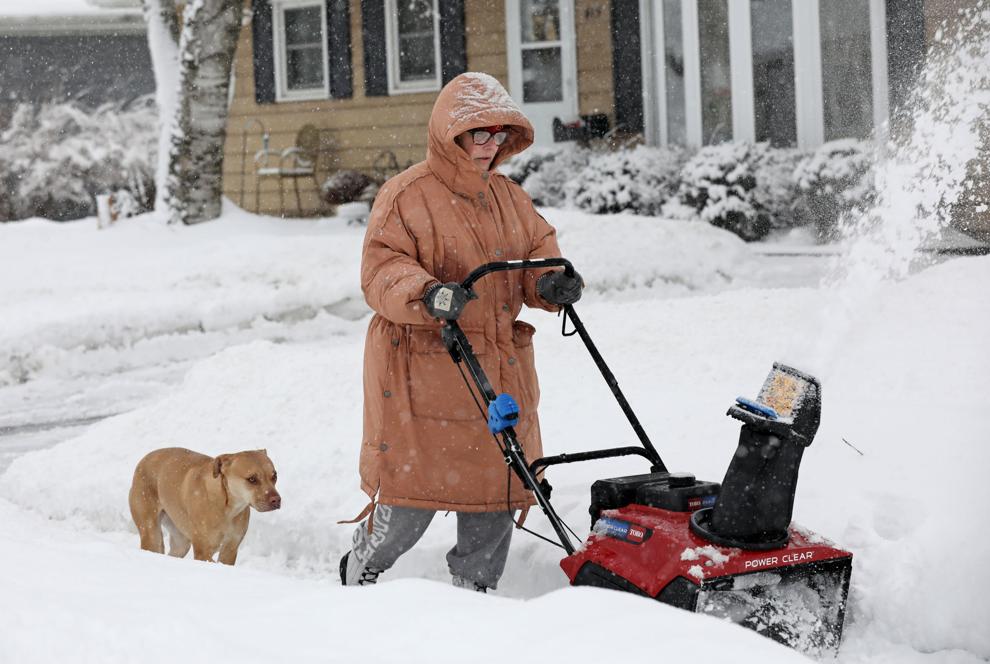 About half of those students returned to the classroom for the first time Thursday as part of a new hybrid schedule. On Wednesday, teachers and families were told an all-online day was being considered for Thursday, Hibner said, but the district ultimately decided to stay the course and hold in-person elementary classes and teach other students online.
He said more decisions may have to be made next week on how to handle in-person and online school with arctic air expected to bring bitterly cold temperatures and wind chills starting this weekend.
"You make these decisions one day at a time," Hibner said.
LeMonds said Madison not canceling school last week put the district "ahead on snow days." He added the decision to use a snow day on Thursday was also made "with consideration to providing students with the normalcy of a snow day."
Instead of a full snow day, the McFarland and Oregon school districts chose to cancel afternoon in-person and online classes for some students.
Like Middleton-Cross Plains, the Waunakee School District was caught off guard by the strength of the storm last week, said district administrator Randy Guttenberg, resulting in the district canceling all classes Jan. 26.
Leading into the latest winter storm, he said Waunakee — where students in all grade levels are now attending face-to-face classes — told parents and teachers Wednesday that online learning would be held Thursday instead of in-person classes or using another snow day.
"We'll try to navigate these waters for the remainder of the winter," Guttenberg said. "There's always going to be challenges with predicting the weather and exactly what's going to happen, but we're trying to do what's in the best interest and safety of our kids and also some of the educational needs we want to put on the forefront."