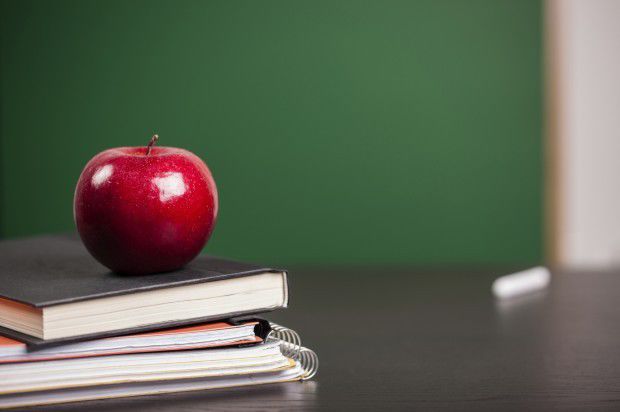 Madison school students who film fights, bring hard drugs to campus or touch someone inappropriately could face new sanctions under proposed changes to the district's disciplinary policy.
An ad hoc committee for the Madison School District is recommending a variety of changes to the district's Behavior Education Plan, or BEP, which guides corrective and disciplinary action for bad behavior and puts an emphasis on alternatives to out-of-school suspension and expulsion.
The committee is proposing changing the discipline for "inappropriate touching" that would result in different consequences depending on which part of the body was touched, revamping the consequences for possessing marijuana as opposed to harder drugs and explicitly ban the recording and sharing of videos of student fights, among other recommendations.
"Our commitment to creating restorative communities as opposed to punitive ones, our commitment to progressive discipline as opposed to zero-tolerance, I'm very proud of that," Superintendent Jen Cheatham said at Monday's Madison School Board meeting.
The School Board is expected to discuss and possibly adopt the changes at its Feb. 25 meeting.
If revised, the changes would take effect in the fall semester. In the 2014-15 school year, the School District rolled out the BEP, with one of the goals being the reduction of the disproportionate number of students of color who were missing school due to behavior problems.
In addition to specific policy changes, the ad hoc committee, which is made up of board members James Howard, Gloria Reyes and Kate Toews and district administrators, is making recommendations on how to implement the changes and other behavior-focused budget proposals, such as hiring a social worker to coordinate with other social workers across multiple schools.
The BEP prioritizes proactive and preventive measures to curb bad behavior and disruptions over more reactive discipline and punishment. Under the plan, disruptions and misbehavior are addressed on a scale of one to five "response levels."
For middle and high school students, the first response level is in-class correction, the second involves district support staff and possible in-school suspension, the third and fourth levels include intensive intervention, discipline and out-of-school suspension, and the fifth level allows for expulsion.
"If we just punish away absolutely everything, then they don't succeed," said board member Nicki Vander Meulen.
The current behavior plan treats the possession of all drugs the same, establishing different disciplinary actions based on whether the amount is below or above 1 gram. That means a student with less than a gram of marijuana could face the same consequences of another with less than a gram of heroin, which is far more potent.
At secondary schools, the proposal would keep the discipline for possessing 1 gram or less of marijuana at the current levels of two through four. But possession of other drugs, regardless of the amount, or more than 1 gram of marijuana would be subject to the higher consequences in levels three through five.
You have free articles remaining.
Currently, possession of any drug over 1 gram is addressed under discipline levels four and five. The proposal would add a level three response as an option in those cases.
The changes would also add an explicit violation of "swearing, cursing or make obscene gestures, use of racial slurs, or protected class references" toward a staff member, with students subject to discipline under levels three and four at middle and high schools. Engaging in such conduct toward another student would bring consequences under levels two and three.
"I think ensuring a safe place for our teachers is important," Reyes said.
Currently, the BEP treats such inappropriate language and gestures the same, regardless of whether they are directed toward a teacher or classmate, as level one through three infractions.
Another proposal would also explicitly allow students to be disciplined for "making, transmitting or distributing, including posting to the internet, any recordings" of fights, regardless of whether they are "play fighting." Currently, the BEP just bars students from recording others without their permission, which would also remain under the recommendations.
Reyes said videos posted on social media of students fighting "could escalate a dangerous situation."
And in secondary schools now, inappropriate touching of someone's "bottom, breasts or private areas" could qualify for level two through four discipline. The recommendation would structure the discipline for inappropriate touching so that touching a bottom would start at a level two sanction, touching a breast would start at level three and touching private areas would start at level four.
Renewable energy plan sought
In other action Monday, a handful of students and parents called on the Madison School Board to move the district to 100 percent renewable energy by 2040 — in line with goals set by Madison, Dane County and surrounding municipalities.
The group is also collecting signatures on a petition to support the idea. It had received 150 signatures of its goal of 10,000 by Sunday afternoon. Board member Dean Loumos said he intends to introduce a resolution at the Feb. 25 meeting that would move the idea forward.
Charles Hua, a 2018 graduate of West High School and now in his first year at Harvard University, is involved with the 20 to 30 students and parents pushing for the renewable energy goal. When he was the president of West Green Club, the group took part in a fundraising effort to collect $100,000 for new solar panels at West High School. That project spurred the idea to seek a district-wide strategy to address climate change through renewable energy, Hua said.
"We believe it's a beneficial situation for everyone involved," he said.
Ultimately, the petition calls for the school district to get 50 percent of its energy needs from renewable energy sources by 2030, 75 percent by 2035 and 100 percent by 2040. The group is also proposing the Madison School District hire a "sustainability director" or an outside firm in 2020 that would help develop a plan to reach the benchmarks.