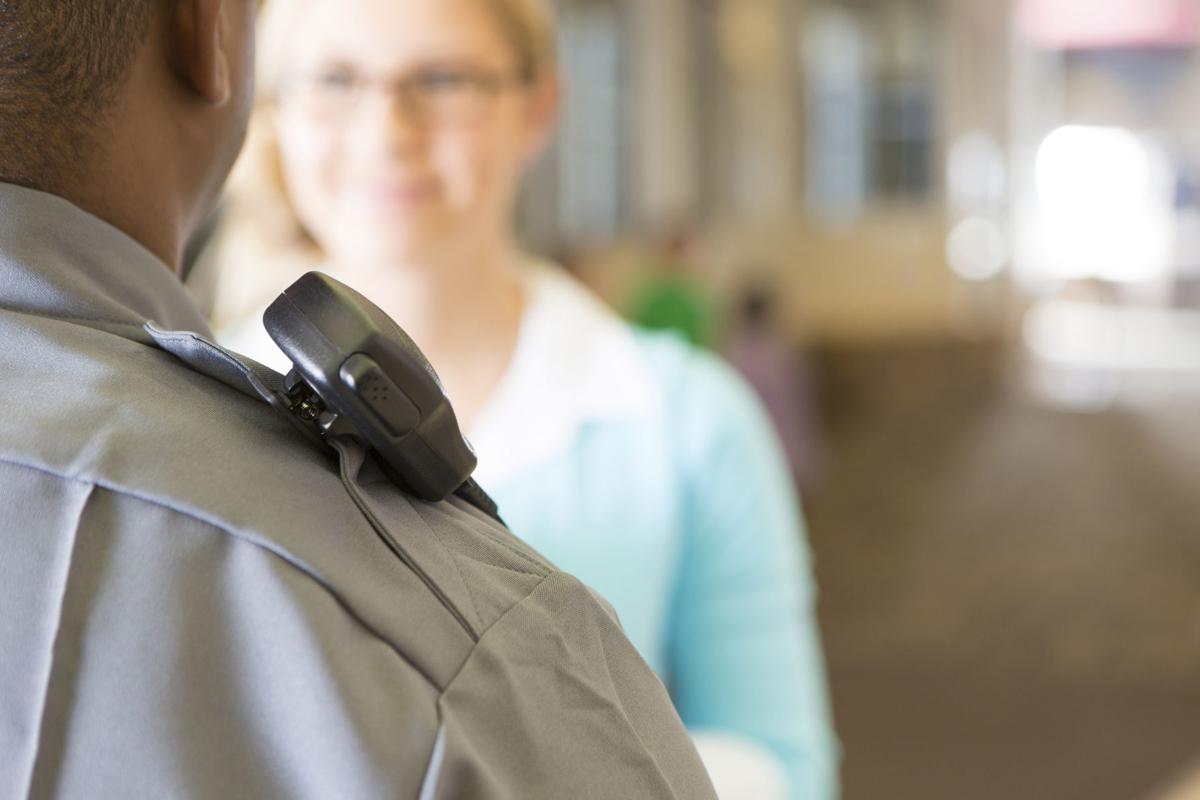 Better locks on classroom doors by summer's end, possible suspensions starting Monday for students who repeatedly wander the halls instead of returning to class, and a new alternative school site to open in three to four weeks are among the upgrades and behavioral fixes planned by Madison public high schools experiencing a school year marred by increased violence and serious security breaches.
"It is our goal that every student, staff and family member who walks through our doors not only feels safe, but actually is safe," La Follette High School Principal Sean Storch told the Wisconsin State Journal on Tuesday. "We are committed to partnering with all of our stakeholders to strengthen our school's culture and climate."
But it's not just La Follette. More fights, increasing classroom disruption by a subset of students and serious security breaches — including one student caught carrying a loaded handgun at La Follette last week and disregard for exterior door controls at West for more than a year — have been issues across the four main high schools.
"We are all rightfully worried about the safety of the children we serve," Superintendent Jen Cheatham told the School Board and members of the public Monday, after more than a dozen worried parents and students urged the district to quickly fix safety and security issues. "We have heard your messages delivered with urgency and candor. It is an urgency every one of us shares."
A Valentine's Day mass shooting in Parkland, Florida, in which a gun-wielding former student killed 14 students and three staff members, also has contributed to the concern around building security locally, officials said.
More than 150 frustrated La Follette parents shared their concerns about problems with open-campus lunch and lax supervision of doors, among other issues, during a "listening session" with Storch and Cheatham last week, while board members and district leaders reported receiving many emails and other contacts from worried parents and other residents over the past few weeks.
Problems at La Follette, where the gun incident was resolved peacefully with the student's arrest Feb. 21, have received the most publicity, but West High School Principal Karen Boran also sent an email to school families on Monday highlighting serious security and behavioral problems there and planned solutions.
Boran said her school would begin suspending students who "consistently refuse to return to class," after individual meetings to warn errant students wrap up this week.
Boran also highlighted building security issues, noting it "has become routine" to find exit doors at West unlocked and propped open by students and sometimes staff looking for easy ways to "pop in and out of the building without scrutiny or any kind of formal process," she said.
Door alarms on emergency exit-only doors also have been turned off "by staff request" since early in the 2016-17 school year, Boran said, "because they were so loud."
Boran said she would be turning those alarms back on Thursday, to limit building access and decrease the number of doors that can be propped open by anyone.
Police also were sent to West on Feb. 19, when a small group of students "engaged in a loud verbal altercation" in front of the school library, Boran said, even as the "vast majority" of students acted appropriately.
Disturbances like that happen dozens of times a year across the four high schools, according to Madison police call records, but the pattern isn't very clear. Totals ranged from 68 in 2013 to 54 in 2017, topping out at 94 in 2014, and with 15 so far in 2018.
Fights leading to police calls, however, have shown a steady annual rise, from one in 2013 to 18 in 2017, with six so far this year, for about 12 annually on average.
Storch said he has noticed the rise in fights this year at La Follette, where the tally recently included a brawl that left two girls with stitches and fights with East High students over the lunch hour and at a basketball game.
"There's always been a measure of student conflict in our school from year to year, and some years we're very effective at keeping on top of it and working with kids through restorative circles and conversations, so it doesn't escalate into the physical conduct we've seen this year," he said. "This year, as hard as we've worked, and as hard as we've communicated with families and kids, we're seeing more physical conflict than we've seen in years."
At La Follette, many changes are planned to try to get a handle on the fights and frequent classroom disruptions caused by what Storch said was about 6 percent of the student body, making it more difficult for all students to learn. Solutions include a stricter and more visible hallway pass system, in which students with permission to be in the halls must carry a white pass that clips on, rather than the old, small green passes that could be put in a pocket.
Staff also plan more hallway sweeps to check for loiterers, and more "progression of consequences" for those not responding to positive outreach. Students who abuse the pass system, meanwhile, will be assigned hallway escorts to get them to class and to "significantly restrict hallway access during instructional time," Storch said.
Also under consideration is ending open-campus lunch at La Follette for ninth- and 10th-graders, who have been disproportionately responsible for increased disciplinary incidents across the high schools, staff said. Storch said he would make a recommendation on that in the coming weeks, after gathering community input.
La Follette staff also are reviewing and revising emergency procedures with teachers, with results to be published on the school's website Wednesday, Storch said. Supervision and security also will be increased at events and games, with increased visibility of supervising adults at key entry points and areas throughout the school.
District officials, meanwhile, are in the process of studying the costs and a possible timeline to install new locks on all classroom doors in the district, enabling them to be locked from the inside in a security upgrade planned to be finished by the start of next school year. A funding request will go to the School Board for approval, district spokeswoman Rachel Strauch-Nelson said.
In addition, district security chief Joe Balles is doing a security assessment of all facilities and practices, with a report to the board by June. The district also is taking the lead on the new alternative school site to be up and running within weeks for La Follette students, who will help design the off-site program with community partners.
Be the first to know
Get local news delivered to your inbox!