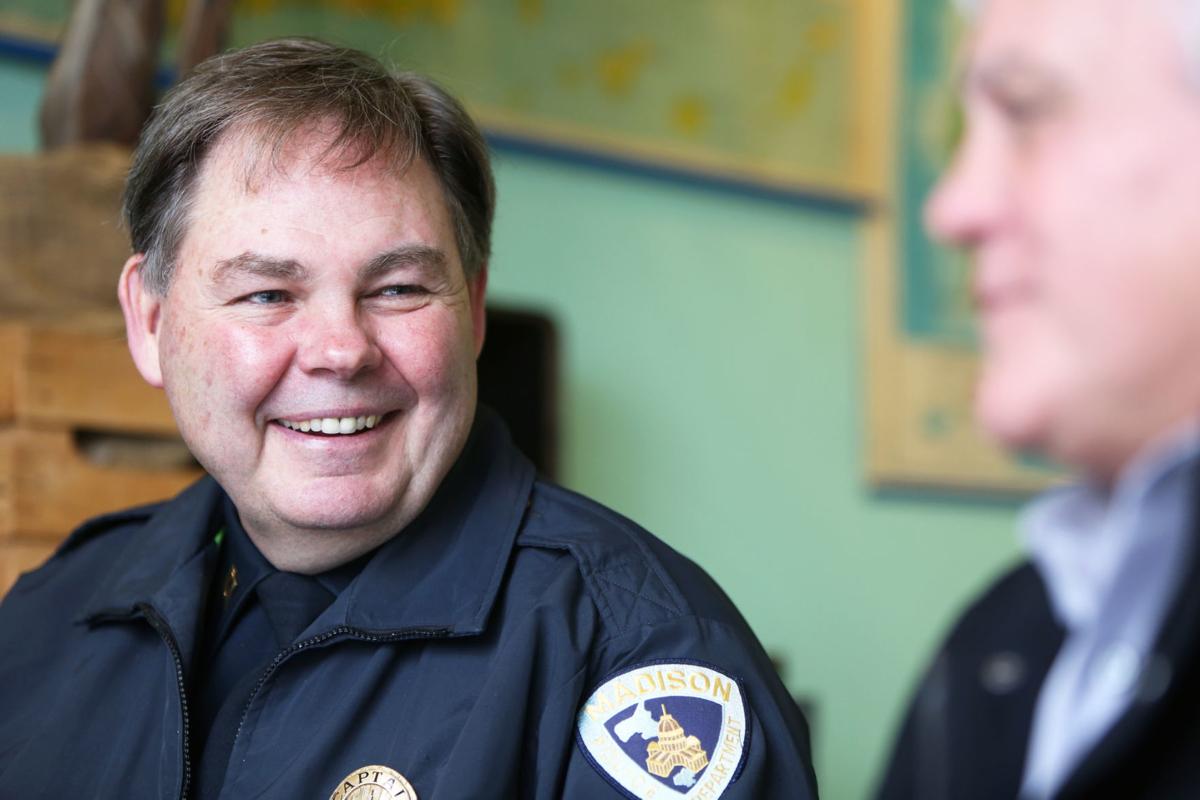 The Madison School District is ending its contract with its head of security, Joe Balles, as the job is returned to a full-time, district position.
Balles, a former Madison police captain, was hired as an independent contractor in 2017 to coordinate safety and security efforts for the district's 50 schools. He said he'll stay on until winter break as his replacement, Mark Brown, transitions into the safety and security coordinator job.
Brown, who worked at the Madison Police Department for 20 years and was a semifinalist for the chief job in 2014, said he started at the district in September.
Balles said it's an "absolutely huge responsibility" to oversee the safety of the 27,000 students in the district before, during and after school.
"I've actually loved this experience," he said. "The men and women that dedicate themselves to this district and the work they do every single day is just unbelievable."
The 58-year-old Balles said he is particularly proud of work the district has done since the Parkland, Florida, school shooting in 2018 to shore up security in school buildings, including installing new electronic locks on interior doors, as part of a $6.5 million, district-wide security upgrade.
He also pointed to updated training efforts this year on what to do for school lock downs and evacuations as a positive change.
In an October message to central office staff, interim Superintendent Jane Belmore said Balles "has not only supported schools in day-to-day safety work, but he has also helped us make wide-ranging systemic improvements."
Brown, 61, joined the Madison Police Department in the 1990, coming from an inspector position with the Wisconsin State Patrol.
He served as a patrol officer in the West District, a forensics investigator, a sergeant in various positions and left the Police Department in 2010 as a lieutenant in the Central District, where he led a burglary task force following a series of break-ins and thefts in the Downtown area.
After leaving the Police Department, Brown said, he went to Blackhawk Technical College in Janesville where he oversaw programs including EMS training and criminal justice degrees as the public safety dean.
Brown was a semifinalist in 2014 for the Madison police chief job, which ultimately went to Mike Koval, who resigned in September.
Instead of filling the role as an independent contractor — as Balles has — Brown is a district employee.
He has since remained an independent contractor with the district to maintain benefits from the state's retirement system. Balles was with the Police Department for 32 years before retiring in 2016.
School Board President Gloria Reyes said in an email Balles provided experience and leadership "during a critical time of transition."
"We are now well positioned to hire a full-time, permanent employee to fill the role of security director," she said. "It was never intended to keep this position as a contractual employee."
He later said his comments during the interview were intended to describe keeping students safe in school school buildings in general, adding he made "an extremely poor word choice" and that "it is never OK to rationalize, minimize or excuse sexual assault."
On Thursday, Balles said he hoped the decision to return the position to a full-time district employee was not because of his comments during a "bad interview."
Reyes, who is also a former Madison police officer, did not respond to a question asking whether the comments factored into the decision to end Balles' contract.
Be the first to know
Get local news delivered to your inbox!