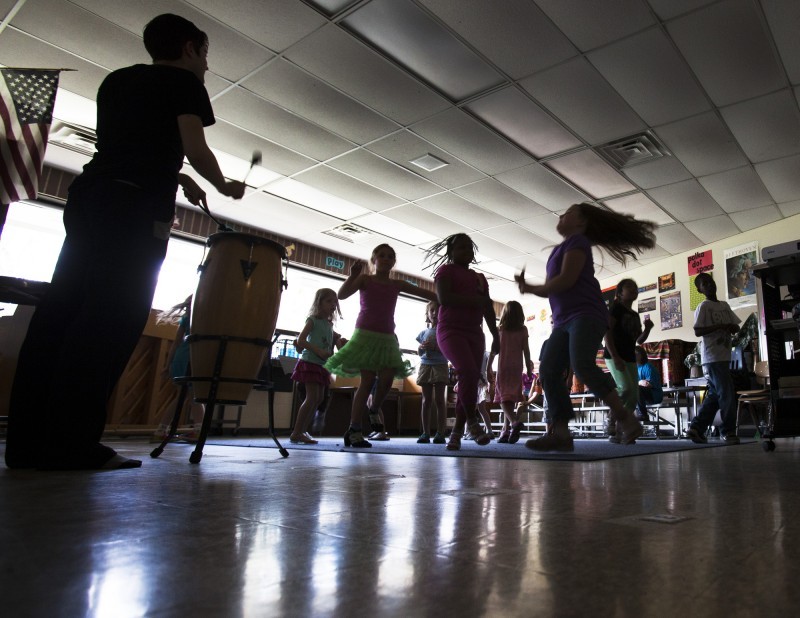 When Rosita Gonzalez proposed an after-school enrichment program for Thoreau Elementary School students this year, she wanted to make sure anyone could participate.
So one of the key components was arranging van rides with parents for students who normally have to leave right away to take the bus.
"It's done really well and I think it's really nice that kids get to stay," said Gonzalez, president of the Parent-Teacher Organization. "We're a community so we shouldn't be separating ourselves when the school bell rings."
While Gonzalez initiated the idea for the volunteer-run program, parent Jill McNaughton also helped organize it and a number of parents and staff members helped by donating their time and offering rides.
"It has certainly brought our community closer together," Gonzalez said.
McNaughton worked with students who took part in Math Club, which was one of the offerings of the weekly program.
Thoreau also formed a partnership with UW-Madison computer science department students, who were led by professor Andrea Arpaci-Dusseau, to teach the elementary students about computer programming.
Other students opted into the Latin Dance Club or Book Bowl study sessions led by student mentors.
While the students in the Latin Dance Club ate a snack on a recent day, they watched short videos of the dances for that day. Then Jason DuRocher, bilingual resource specialist at Thoreau, led students in a variety of dance steps. DuRocher, who dances in a group called Mexican Dance Inc., also sent newsletters home to let parents know what the students were doing.
"I like when we did the tinku (dance) at the end of the class," said first-grader Ronan Rataj, 6. "I like that you have to pretend that you're a puppet."
Elizabeth Goetz, whose first-grade daughter, Emily, participated in the Latin Dance Club, liked the enrichment program's inclusiveness.
While these choices have ended, students will be able to play bridge or participate in the Girls on the Run program after school when classes resume after spring break. Gonzalez also hopes the enrichment program will run again next year.