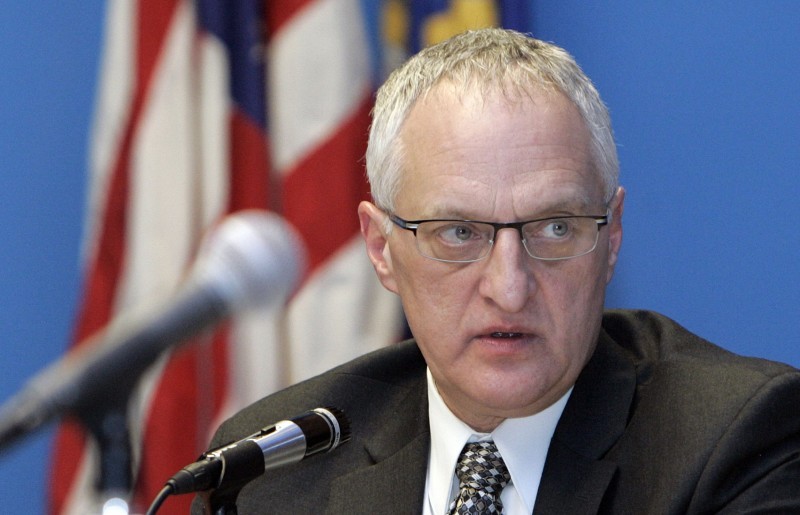 A new set of goals to increase Madison School District staff diversity calls for merit pay for administrators who diversify the workplace and programs to encourage minority Madison students to become teachers and minority teachers to become principals.
The goals also call for the district to produce an annual report on staff demographics and to accelerate the teacher hiring process to secure more minority candidates. Another goal directs the district's new chief diversity officer to help develop a plan to create a more diverse workforce.
But some School Board members want more specifics and worry the district's pick for the diversity position, which pays between $92,000 and $108,000, isn't qualified.
"Saying we're going to plan more is not a plan, that's just deferment," board member Lucy Mathiak said.
The criticisms come as Superintendent Dan Nerad prepares to unveil this month a proposal for improving the achievement of low-income, minority students.
The School Board in 2011 directed Nerad to develop a five-year staff diversity plan, and he gave the board his diversity hiring goals late last month.
The staff diversity goals, which will be discussed by a School Board committee today, will be folded into the achievement gap plan, Nerad said.
Nerad said he invites more board input on the goals.
"We have to make this a higher priority in our organization," Nerad said.
The district offered the chief diversity officer position to Shahanna McKinney-Baldon, a Milwaukee Public Schools teacher for 16 years and Milwaukee's coordinator for advanced academic programs since July 2010.
The Madison position replaces the district's minority recruitment officer, who left last year, and includes more responsibilities, such as overseeing the staff diversity plan.
School Board President James Howard questioned McKinney-Baldon's lack of experience in diversity recruitment and human resources management, saying "unfortunately, the wow factor isn't there for me."
Mathiak also questioned McKinney-Baldon being offered the job when she has yet to complete her master's degree in administrative leadership from UW-Milwaukee. Nerad told Mathiak in an email, and confirmed in an interview, that her lack of experience could be addressed through training opportunities.
"For $92,000, I'd like to see someone with years of experience," Mathiak said.
Nerad said in the email McKinney-Baldon was the most qualified candidate for the position and had some experience with diversity recruiting while working for a Milwaukee synagogue, the Milwaukee Jewish Federation Office and the Jewish Multiracial Network.
McKinney-Baldon could not be reached for comment.
Urban League of Greater Madison president Kaleem Caire, whose proposal for a charter school geared toward low-income minority students was rejected by the School Board last month, has argued the lack of staff diversity is a factor behind the district's 48 percent four-year graduation rate among black students.
As of the end of last school year, 2.6 percent of Madison teachers were black, compared with 20 percent of students.
Overall, 9.7 percent of teachers were minorities, short of the district's goal of 12.5 percent. Of 281 teachers hired for this school year, six are black, or 2.1 percent.
Caire said the staff diversity plan reads like a list of priorities, rather than a set of specific and measurable goals. An effective diversity staffing plan would include position descriptions, recruitment and retention strategies, and ways to build community support for new hires, among other elements.
"The plan, overall, comes up way short and will not lead to the gains the community is demanding," Caire said.