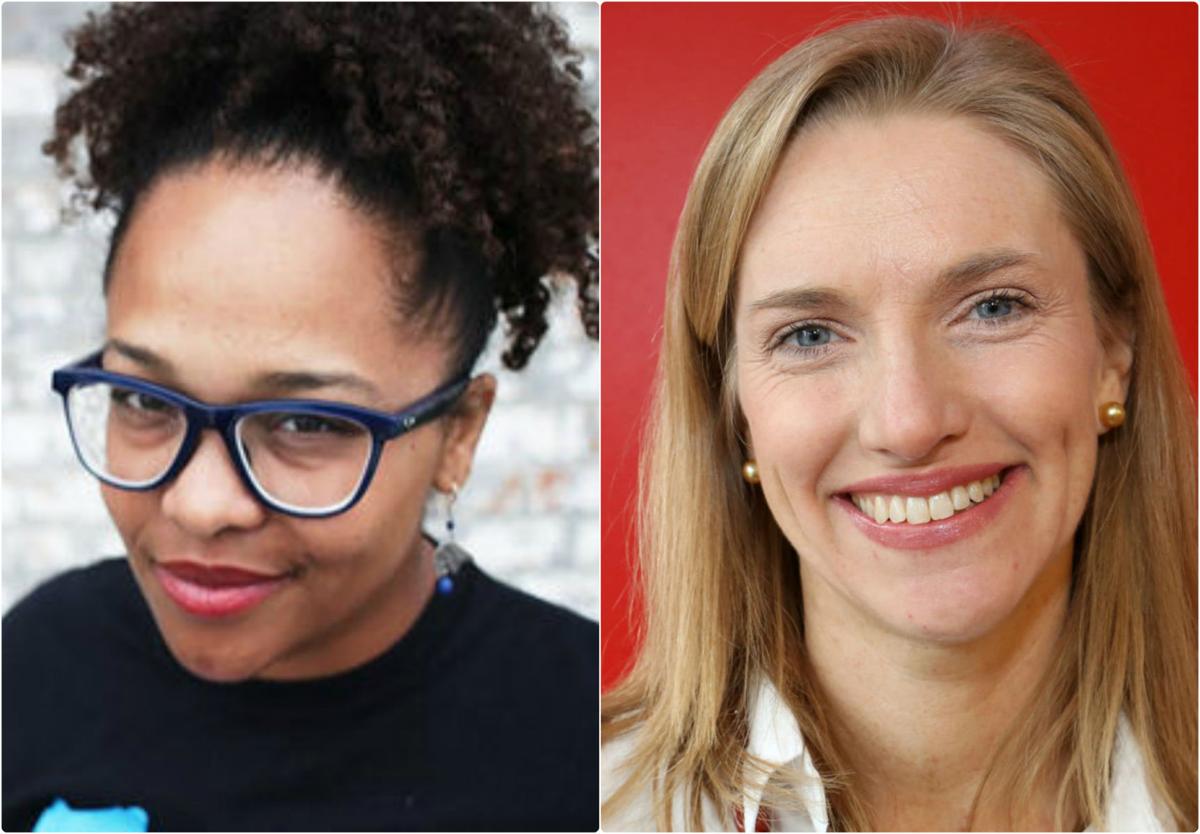 Madison School Board candidates debated their ideas for inclusion and diversity at a moderated forum Thursday.
Ali Muldrow and Kate Toews are vying for Seat 6, and Nicki Vander Meulen is seeking Seat 7 in the April 4 election. Ed Hughes is also on the ballot for Seat 7 but has withdrawn from the race for family reasons.
The three candidates had different perspectives on the best ways to be inclusive of students of all races, abilities and sexual orientations.
At the forum, hosted by The Capital Times, Muldrow spoke of the need to provide the highest quality education to students now, rather than adopting slow change. Toews described ways the school district could prioritize investments to early education and student-support resources to lessen the racial achievement gap in schools.
Vander Meulen drew from her experiences as an autistic woman to suggest programs to advance learning opportunities for students with disabilities.
Seat 6 candidates Muldrow and Toews spoke of the need to lessen the district's achievement gap for students of color. But they differed on how to address the problem.
Toews said she would move funding priorities from the high schools to lower levels, such as early-childhood education. She said that to her, funding students as they come into the school district — or earlier — would shrink the gap between white students and students of color as they proceed through grade levels.
Muldrow called for using different teaching styles throughout the district and providing opportunities for students to learn in a way that produces the best result for their individual needs.
"I'm really invested in making sure young people have access to the methods that work best for them," Muldrow said. "I think we need diverse schools for diverse students."
Muldrow said she feels compassion for parents who consider sending their students to private schools, but she opposes public money going to religious schools. (Muldrow said in a statement Friday clarifying her position on school vouchers that she opposes them).
Toews opposed voucher programs, saying neighborhood schools close when students leave and take public money to a private institution.
Funding prioritization was a focus for Toews, who is an adviser to startup companies. She said more money should be focused on teacher salaries to attract "the best and the brightest" teachers to Madison public schools.
"We are a community that values education. We need to put our money where our mouth is," Toews said.
Toews said the district also focuses too much funding on making multiple changes at one time. She said money should be directed toward programs that reduce the achievement gap instead of directing thought toward a quick overhaul of the system.
Muldrow disagreed and said her fear is that the district will make incremental changes and become complacent instead of pushing innovation.
"My children don't have 10 years for us to improve," Muldrow said. Her children, ages 7 and 2, attend Isthmus Montessori Academy, which was recently approved as a district charter school.
Toews opposed the charter for the academy because of its location. She said the school would not advance the community because it is located in an affluent part of the North Side that she believes is well-served by public schools. She said charter schools should be created in areas such as the South and Southwest sides where there are not as many public options.
EDITOR'S NOTE: This story has been changed to clarify Muldrow's position on school vouchers.