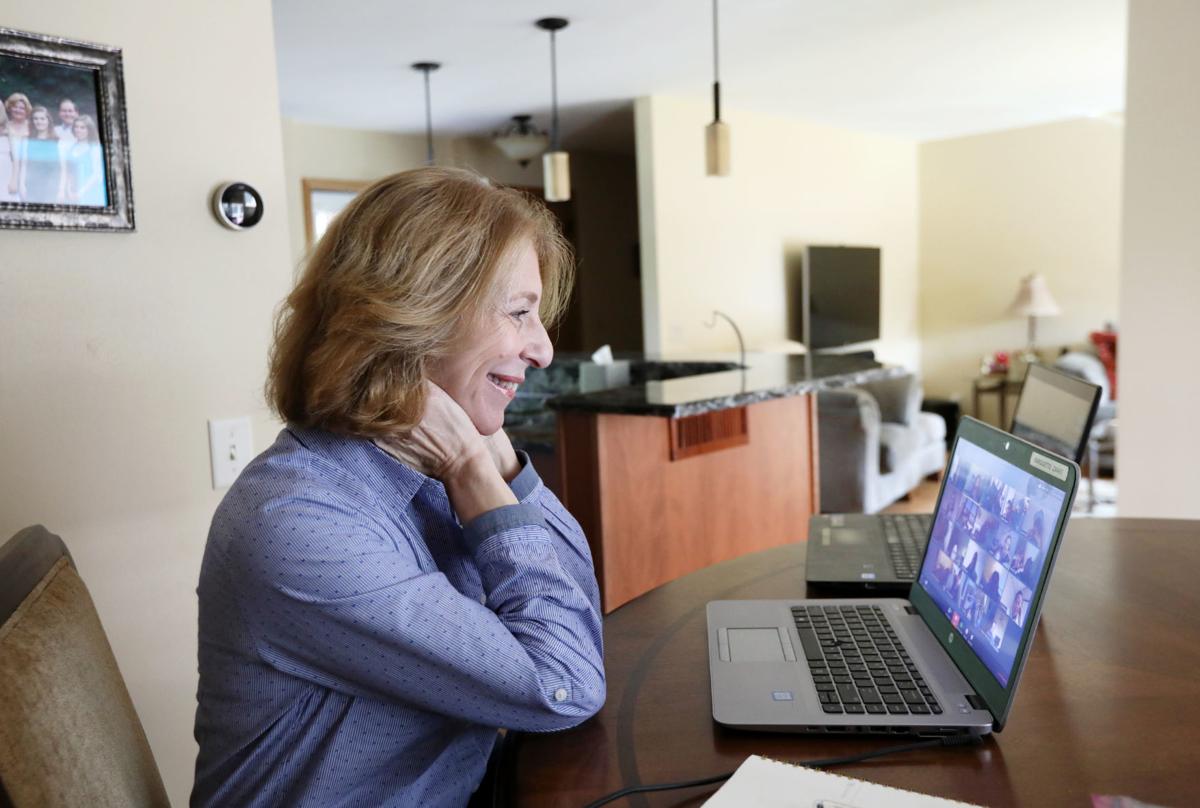 Sue Zwart holds a get-together in June at her house to celebrate the end of the school year with colleagues from Madison's Marquette Elementary School.
With any luck, Zwart hopes it will be safe enough to still hold the annual gathering at the end of the summer — not simply to continue the tradition, but to say a proper goodbye to friends and co-workers when she retires from the Madison School District after nearly three decades of teaching.
"I have to see these people, give them a hug and share a memory with them, because I have so many memories after being there for so long," she said. "It feels really unsettled and doesn't feel like really having closure with people."
With the COVID-19 pandemic keeping Wisconsin students out of the classroom for the remainder of the school year, the final year in decades-long careers for retiring teachers has abruptly ended.
There are still students to be taught. But retirement celebrations have been called off, opportunities for last-day hugs or gifts from students have been lost, and classrooms are being cleared of personal belongings in staggered shifts to minimize the number of people in a school at one time.
Careers are coming to a close from a distance.
Zwart, who has been a special-education teacher in Madison schools since 1992 — spending most of her time at Marquette Elementary on the Near East Side — is not alone.
Sixty teachers in the Madison School District retire this year. Throughout the state, 747 public school teachers plan to retire in May or June, according to the Wisconsin Department of Employee Trust Funds.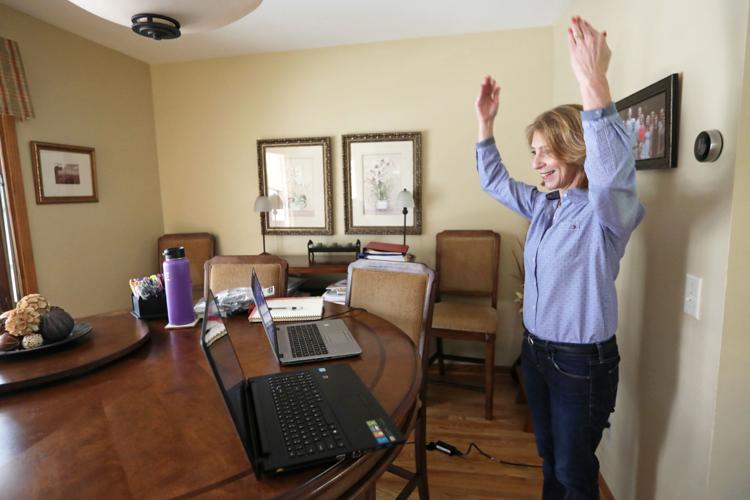 Lisa Peterson decided just this month to end a 31-year career as a physical-education teacher in Madison elementary schools.
Peterson, 61, loves the energy and excitement her Midvale Elementary kindergarten, first- and second-grade students bring to the gym.
But the transition to virtual learning and being separated from students has been tough for Peterson. The unknowns about this fall prompted her decision to retire now.
"It was the worst thing that could happen," said Peterson, who plans to substitute teach when the situation becomes safer. "My goal was to go one more year. For some reason, I had 32 years in my head."
Unexpected end
Several retiring teachers said they were unaware the last opportunity to lead a classroom came in March.
Gov. Tony Evers announced on March 13 public and private schools would be have to shut down by March 18 in an effort to slow the spread of the novel coronavirus.
As teachers left school the Friday that Evers made the announcement, some thought they would at least see their students for a day or two the following week or maybe at the end of the school year.
But a subsequent directive from Dane County officials shuttered schools earlier than the statewide deadline. An April extension of the state's stay-at-home order put an end to in-person classes for the rest of the school year — a provision the state Supreme Court kept in place despite striking down much of the restrictions in the statewide stay-at-home order.
'It's just been hard'
Kym Husom taught courses in law, economics and world history as a social studies teacher at Edgewood High School since 1980.
She didn't realize March 13 would be her last day standing in front of a classroom in the private Catholic high school on Madison's Near West Side.
At the time, Husom, 64, said students and colleagues believed they would be back on campus. But her daughter, who works in the health care field, warned her not to expect a return. Edgewood High held its final day of classes — in a digital setting — on May 13.
"It's just been hard not to be in your room to say goodbye to kids, to say goodbye to people that you've worked with all those years," Husom said.
She called her situation minor compared to the hardships of others during the pandemic. Husom said, though, she was sad that a four-decade career ended so abruptly. But a text from her son helped put it in perspective.
"My son said it best, 'A 40-chapter book can still be excellent even if the last few pages are goofy,'" Husom said.
Virtual learning
The closure of school buildings also meant a crash course in online teaching techniques for some retirees as the school year closes out remotely.
Zwart, 58, said it's been challenging to teach students with disabilities and keep them engaged online, especially for someone who is not as familiar with technology as teachers who grew up with the internet.
"It's ironic that I'm retiring after all these years, but ever since this started, I have felt like a first-year teacher," she said. "It's like learning everything completely different than how I have taught before."
Zwart said she recognizes there weren't alternatives to consider when in-person classes were canceled, but she worries some students may fall further behind this school year, exacerbating disparities.
"I will not miss online teaching," Husom said with a laugh. "This has been a crazy way to finish. The part that you love about teaching is being with students."
Tim Gruber has taught music in Madison schools since 1990, finishing out his teaching career at Midvale Elementary on the Near West Side. The former Madison City Council member said it's been a lot to learn to adjust his lessons for online.
Gruber said he usually makes short video lessons and assigns students activities they can do away from the computer, such as singing to stuffed animals.
He said he felt like it was time to retire from teaching after a 30-year career. But at 54 years old, Gruber would like to keep working for another 10 to 12 years.
When he submitted his retirement notice in early February, though, Gruber said he could not have predicted what the employment landscape would now look like.
"It's quite a challenge for everybody right now to try to find a job, so my timing was terrible, I think," Gruber said.
Missed moments
As the school year approaches its June end, several soon-to-be retirees said it is the students and fellow teachers they've missed the most in these waning months.
Sun Prairie High School band director Steve Sveum is saying goodbye this spring to his job of 35 years.
Sveum, a graduate of the Sun Prairie School District, said he feels especially bad for seniors in the two high school concert bands and the well-regarded jazz ensemble he directs, who have had concerts, competitions and trips canceled.
Since in-person classes ended in March, Sveum said he's missed the spontaneous conversations that pop up among his students during band practices.
When retirement starts, he said he'll be "missing out on that journey of discovery where they figure out they're capable of a lot more than they thought, developing that passion of life-long learning."
Sveum, 58, said he puts his position in perspective to others who have it worse during the pandemic and thinks back to positive moments in his teaching career. "I have it far less worse than most folks who are going through really tough times right now," he said.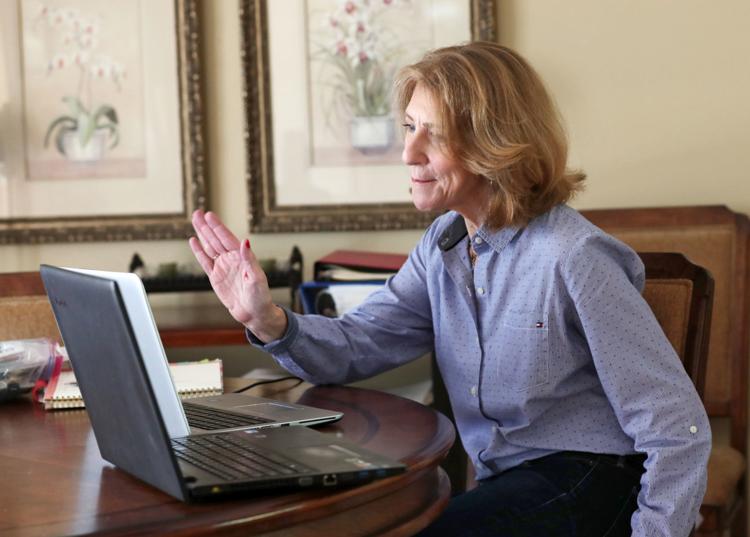 Zwart said she'll miss seeing the pride her Marquette Elementary students exhibit when they make progress on a challenging subject, along with the daily interactions in the hallway with colleagues who have become close friends.
"That was always really motivating to me — student progress and seeing them be really proud," Zwart said. "That has brought me a lot of joy through the years."
"I will not miss online teaching. This has been a crazy way to finish. The part that you love about teaching is being with students." Kym Husom, Edgewood High School
"I will not miss online teaching. This has been a crazy way to finish. The part that you love about teaching is being with students."

Kym Husom, Edgewood High School
Concerned about COVID-19?
Sign up now to get the most recent coronavirus headlines and other important local and national news sent to your email inbox daily.