The Madison School District has hired what might be the Madison Police Department's busiest retiree — former South Side policing veteran and neighborhood policing pioneer Joe Balles — to coordinate the district's safety and security operations on an interim basis through Aug. 31.
And after that, the district wants to hire Balles as security chief outright, bringing extended stability to a position whose former occupant lasted less than three months.
"Joe is an incredibly respected leader in our community, and we're pleased that he is putting his years of expertise to use in our schools," Superintendent Jen Cheatham said.
Former Madison officer Tony Peterson was hired Jan. 4 as the district's safety and security coordinator and left March 18, district spokeswoman Rachel Strauch-Nelson said. Peterson, who retired from the police department in 2008, felt the job was not a good fit for him, Strauch-Nelson said. Peterson could not be reached for comment.
Peterson had replaced Luis Yudice, another former Madison police veteran who became the school district's security chief in 2006, after three decades with the police department during which he held jobs including captain and assistant chief. Yudice's last day with the school district was Feb. 3, with his last few weeks overlapping the start of Peterson's stint to provide a training period.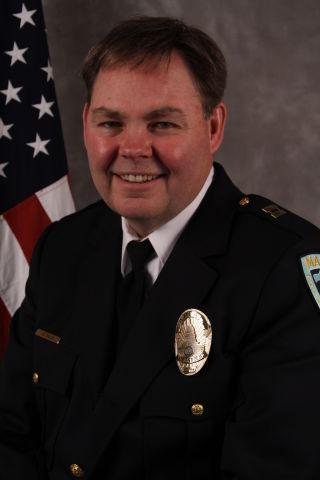 Balles, 56, retired as South District captain in January 2016 after 32 years with the police department. He started the interim school district job in early April and said the "biggest eye-opener" has been to see what he called the district's true "reach."
"They care about these kids far beyond the regular school day," he said. "If there's a drive-by shooting ... I find the house hit with rounds and we're looking to find out which school kids live there (if any), to make the principal of the school affected aware of it and try to give everyone as much advance notice as possible."
On a daily basis, Balles said he trains and helps supervise the 25 district-employed security assistants who work in the four main high schools and some middle schools.
You have free articles remaining.
Register for more free articles
Stay logged in to skip the surveys
Strauch-Nelson said the security coordinator position works with staff, families, police and community groups to maintain safe environments, engage in prevention efforts and provide support to schools when situations arise.
"We look for someone who has expertise in safety and the ability to provide that supportive, calm leadership in working with schools," Strauch-Nelson said.
Balles said he'd like to keep doing the schools job after Aug. 31, if he can juggle it with police-related consulting work he's currently under contract for locally and nationally. Balles is in the process of legally forming his own consulting company, he said, and is currently being paid by the federal government to help the Spokane Police Department in Washington form multidisciplinary teams to help tackle large, community-wide problems there including homelessness and abandoned housing.
Balles also has been hired to help UW Hospital keep tabs on a new program that lets Madison police officers make street-level decisions steering non-violent heroin addicts into treatment programs rather than jail. The three-year pilot program is funded by a $700,000 federal grant, with ongoing evaluation by UW-Madison researchers.
With several other retired officers, Balles also started a nonprofit foundation to fund small community policing projects in Madison -- money for pizza when officers sponsor free movie nights in neighborhoods, for example, or to pay for transportation to help youth in the department's Police Explorers Post attend a conference.
If he continues the school district job after Aug. 31, Balles said he would be hired through his consulting company, to be a limited liability corporation, or LLC. He would not be in the state's retirement system for the job, he said.
"It really is an honor to be part of the school district family and see what a significant asset it is to the community," he said. "To whatever extent I can help them out on a day-to-day basis, I'm more than happy to do it."
Balles' interim job is through a "contract for services," rather than a traditional employment contract. He's paid $73 an hour, with no benefits, for what's expected to be a total of about 525 hours of work, Strauch-Nelson said, with no more than 880 hours without renegotiation.