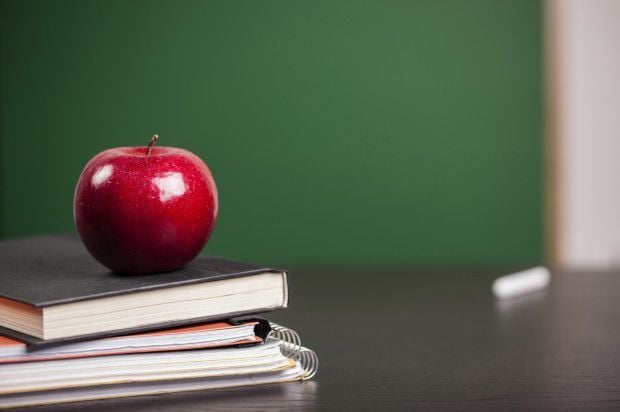 Wisconsin school districts more reliant on state money, such as Milwaukee, could face a greater financial hit if the state freezes or cuts education spending next year to balance its budget in response to projected drops in tax revenue caused by the COVID-19 pandemic, according to a report released Wednesday by the Wisconsin Policy Forum.
The organization analyzed the precarious financial situation school districts face as measures to slow the spread of the new coronavirus are expected to significantly slow revenue from income, corporate and sales taxes, potentially creating a $2 billion budget shortfall.
The estimated hole means state lawmakers might need to make cuts for the second year of the 2019-21 spending package to meet the state Constitution's balanced budget requirement.
School aid makes up the largest pot of money in the state's general fund.
"The risk from a state aid cut could be greatest for districts that have lower property values and as a result depend more on state aid in their budgets," the report said. "These are districts that tend to serve the state's largest populations of low-income students, students of color and students with disabilities."
Property-wealthy school districts such as Madison, which receives only 23.3% of its instructional funds from the state, may be in a relatively more stable position because money collected from property taxes makes up a larger chunk of its budget, according to the report.
But Jason Stein, research director for the Wisconsin Policy Forum, said the funding future for all districts is uncertain, regardless of how much they rely on state money, particularly if lawmakers freeze or reduce state-imposed spending limits or if school boards are hesitant to raise property taxes to make up for lost state aid.
Ultimately, all school districts will have the "unusually difficult and speculative task" this spring of planning 2020-21 school year budgets, which need to be initially approved by July 1, the report said.
Statewide, districts have seen a growth in fund balances — or money not yet assigned for specific uses — between 2012 and 2018, which is the last year data were available, the report said.
The unallocated money could help cover unexpected coronavirus-related costs, such as additional cleaning or purchasing internet hotspots for students without home internet access, but it couldn't offset any permanent loss in revenue, the report said.
Be the first to know
Get local news delivered to your inbox!