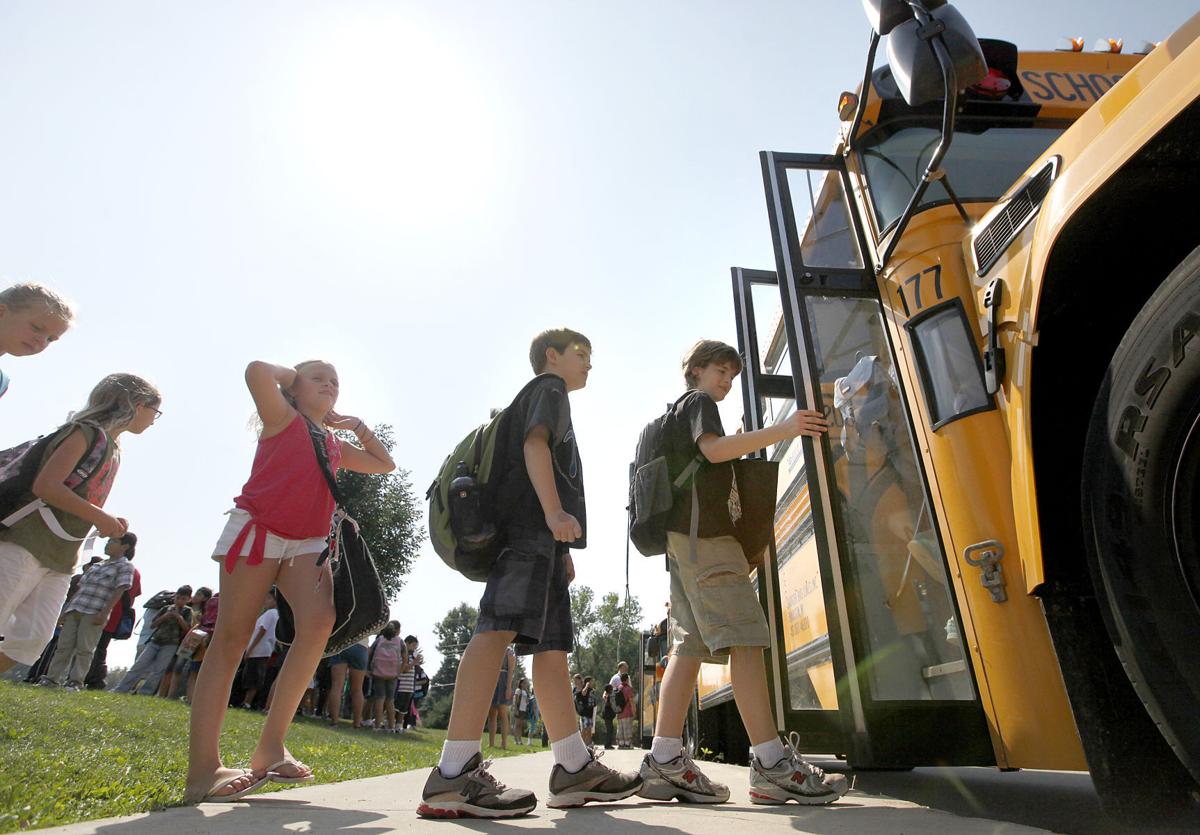 Wisconsin school administrators hope they'll soon be able to start the school year prior to Sept. 1.
A state law enacted in 2000 and pushed by the tourism industry prohibits public schools from starting earlier than September. Republican Rep. Jim Ott is circulating a bill that would remove that restriction, and school groups that have made the date change a priority say support has never been so high.
"We are hearing increasingly from our members that they want the flexibility to begin school earlier," said Dan Rossmiller, lobbyist for the Wisconsin Association of School Boards.
Schools have pushed, unsuccessfully, for years for the option of starting earlier to align with high school sports practices and free up time for advanced placement exams in the spring. But businesses that rely on tourists don't want school years shifting back into August, one of their most profitable months.
And Senate Education Committee Chairman Sen. Luther Olsen, whose district includes the Wisconsin Dells, said he'll vote against any proposal — including the entire state budget — that would make such a change.
"I will not support getting rid of that," he said of the Sept. 1 start date.
Olsen's opposition is a major hurdle. Not only is he chairman of the Education Committee, which could block the bill, he's also on the powerful budget-writing committee.
Romy Snyder, executive director of the Wisconsin Dells Visitor and Convention Bureau, also opposes the date change. She said many families don't get a chance to vacation until the final weeks of summer.
"It's really about when families want to travel and can travel," Snyder said, adding that weather and water temperature is warmer in August than in June.
August is also the tourism industry's most profitable month after July.
Tourists in Wisconsin spent $130 million more in August than in June in 2015, which translates into $10 million more in tax revenues for state and local governments, according to a report from research firm Tourism Economics.
John Forester, director of the School Administrators Alliance, which represents about 3,000 principals, superintendents and other administrators, said more members are asking for flexibility on school start dates than they have in the past 15 years.
He said extracurricular activities such as sports practices often begin in mid-August anyway. He also said districts responsible for bussing private school students want to be able to have public and private schools start together.
Rossmiller said the change could give high school students taking advanced placement classes more class time to prepare for advanced placement tests administered in May. He also said students could be done with school in time for summer courses or programs that start in June.
"The earlier you begin, the earlier you can get out," Rossmiller said.
Ott, who introduced similar bills in 2007, 2013 and 2015 that went nowhere, did not respond to requests for comment. But he said in a letter to lawmakers seeking co-sponsorship that there are compelling academic reasons to let school districts choose when they start.