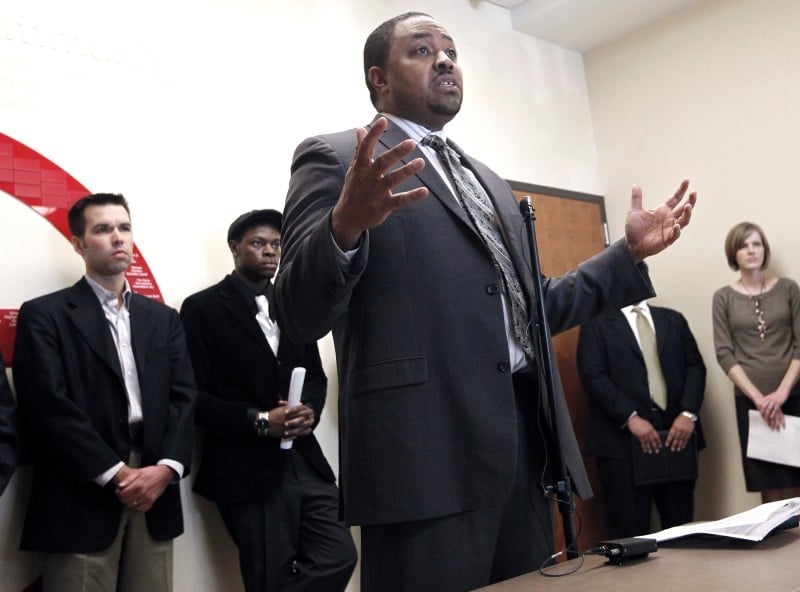 Madison Preparatory Academy doesn't have the money to open as a private school next fall and its future is in the hands of the Madison School Board, according to a lead supporter of the charter school proposal.
Supporters still want to open Madison Prep in the fall but haven't been able to raise about $1.2 million needed to run the school because its future beyond next year remains uncertain, Madison Prep board chairman David Cagigal said last week; moreover, a key donor said her support is contingent on School Board backing.
Cagigal said the private school option was never intended to be more than an interim plan before the school opened as a public charter school. One of the most common reasons charter schools fail is lack of funding, he added.
"We can't approach these donors unless we mitigate the risk," Cagigal said. "The only way we can do that is seek a 2013 vote."
Cagigal acknowledged that if the School Board doesn't vote on opening Madison Prep as a charter school in 2013, "then we may have to wait."
The board voted 5-2 in December against opening Madison Prep as a charter school next fall. Opponents said the school's plan to use non-union teachers conflicted with the Madison Teachers Inc. contract, which expires June 30, 2013, and raised questions about whether the school would be sufficiently accountable to taxpayers.
Earlier this month, Urban League of Greater Madison President Kaleem Caire and other supporters called on the School Board to take another vote in February — to open Madison Prep as a charter school in 2013. But Caire and others didn't say at the time that they wanted a second vote because donors sought assurances the school would open as a charter that year.
Former Commerce Secretary and Trek Bicycle executive Mary Burke in October pledged to give $2.5 million to Madison Prep.
Burke said shortly after the School Board vote in December, Madison Prep supporters approached her about funding the private school option, but she decided she would fund the school only if it had School Board approval. She said she would not fund a private school.
"My support was always a reduction of the cost to the district," Burke said.
New plans, sites on table
After the December vote, supporters vowed to open Madison Prep as a private school this fall but have not publicly released full details of that plan.
Cagigal said planners are considering a scaled-down version of the pair of single-gender schools, with 80 students instead of 120 and one principal instead of two.
It would still be geared toward low-income, minority students and offer a college preparatory curriculum.
The anticipated cost would be about $1.2 million, or half the amount of the public charter school proposal the School Board rejected.
Also, planners are considering alternative school sites for next fall because the proposed site, the former Mount Olive Lutheran Church on the city's Near West Side, would require $1 million in renovations.
It's unclear if the School Board will take another vote on Madison Prep.
President James Howard said this month the board may be too busy in February to do so. He could not be reached for comment Saturday.
Even if there were a February vote, four board members — Maya Cole, Beth Moss, Marj Passman and Arlene Silveira — have said they do not support the current proposal and question its educational model.
Ed Hughes, one of the opposing votes, has said he would consider supporting a 2013 opening. Howard and Lucy Mathiak, who is retiring this spring, support opening the school in 2013.
In addition to Burke, who is running for Mathiak's seat against firefighter Michael Flores, Nichelle Nichols, an Urban League executive, is running for the School Board against Silveira.
Be the first to know
Get local news delivered to your inbox!