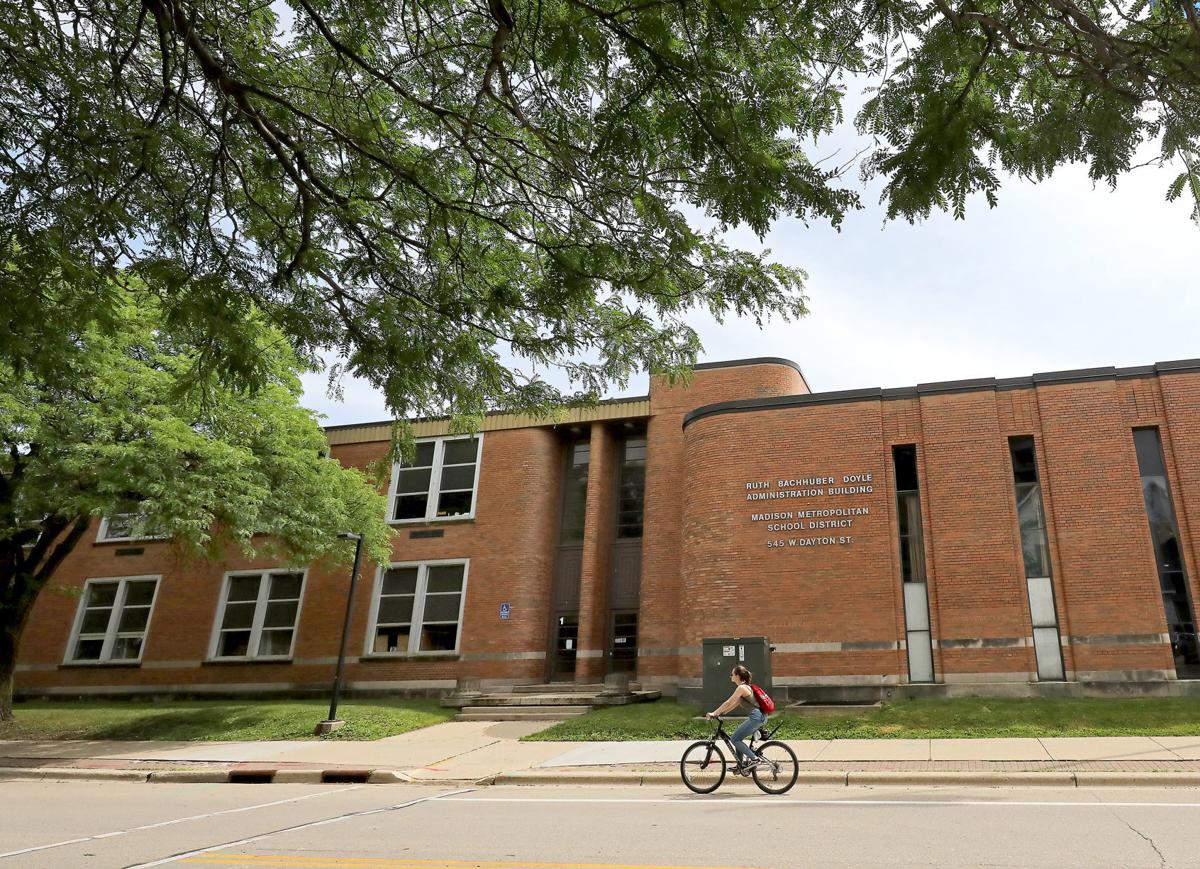 With the application window to fill the vacant Madison School Board seat closing Friday, 11 people from a variety of backgrounds have applied so far for the position.
As of Tuesday afternoon, the applicants included former School Board members, a special education advocate and lawyer, a conservative blogger, a pastor and a nursing student.
The temporarily six-person School Board is scheduled to decide Monday who will join the body for a nine-month stint. During that time, the board will hire a permanent superintendent and work on a potentially large November 2020 facilities referendum.
Those interested in the appointment have until 4 p.m. Friday to apply for the vacancy, which was created after Mary Burke resigned earlier this month.
As of Tuesday afternoon, those who have applied are David Aguayo, David Blaska, Carol Carstensen, Ricardo Cruz, Alexis Dean, Steve King, Pamela Klein, Dwight A. Perry, Arlene Silveira, Jeff Spitzer-Resnick and Calista Storck.
Carstensen and Silveira are both former School Board members. Elected six times, Carstensen served between 1990 and 2008. Silveira was on the board between 2006 and 2015.
Former School Board member Ed Hughes has also expressed interested in the position but said he had yet to file his application by Tuesday evening.
Aguayo, 26, is an executive assistant at the state Department of Workforce Development. He also managed the unsuccessful campaign this spring for School Board candidate Kaleem Caire and ran as an independent for a state Legislature seat in 2016.
After losing his race for the School Board in April, Blaska, a former Dane County Board supervisor and conservative blogger, has said he is applying to bring political diversity to the board.
Cruz, 52, a School District employee, is an administrative assistant helping with federal Title 1 funding. He ran for the District 9 seat on the Madison City Council in 2013 and also served on the city's Equal Opportunities Commission from 2009 to 2011.
Dean, who graduated from a Milwaukee high school, worked as a camp coordinator and volunteered with children's groups while going to UW-Milwaukee. The 27-year-old has worked as a tutor at Mendota Elementary School on the North Side since August.
Klein, 45, has worked as a teacher in the Deerfield School District for 22 years. She said her educational career and community involvement would bring a unique perspective to the board.
The former executive director of the Fluno Center for five years, King, 68, is a semi-retired human resources executive.
Perry, 64, is the academic dean and professor for North Park University in Chicago and a pastor at Fountain of Life Covenant Church in Madison. He said he's been heavily involved in the city's South Side community, including with 100 Black Men of Madison.
Pursuing a nursing degree, Storck, 19, recently graduated from La Follette High School. She is also an advocate for the rights of sexual assault victims and said she could bring the perspective of a recent graduate.
Spitzer-Resnick, a civil rights attorney, has focused much of his work on special education for more than 20 years, including 17 years at Disability Rights Wisconsin.
The vacancy left by Burke is the first time a School Board member has resigned mid-term since 1996. Sixteen people applied for the seat that time.
Whoever is appointed to fill Burke's seat will serve at least until the April 2020 election, when a special election will be held for the remaining year of Burke's three-year term.
Before the deadline Friday, those looking to apply must send a statement to the district including information on what decision-making qualities they would bring, three challenges and how they would address them, and other information thought relevant to the position, in no more than 700 words.
Be the first to know
Get local news delivered to your inbox!