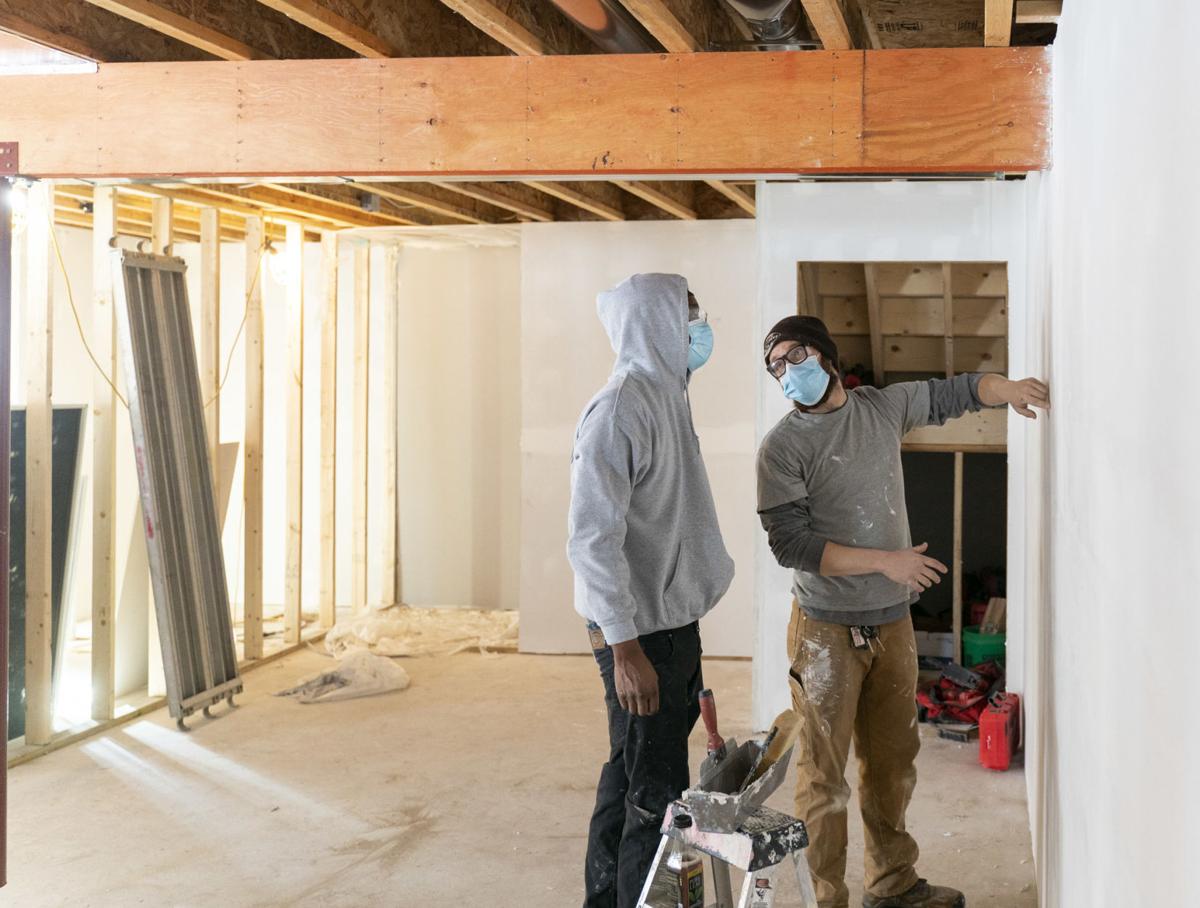 About a quarter of participants in Operation Fresh Start end up with a career in the trades after learning construction skills in a program that also leads to a high school diploma.
The rest use the experience to take other career directions.
It's all part of the design of the program, which is celebrating its 50th year, and has been able to carry on with no disruption during the COVID-19 pandemic after a "stay-at-home order" was lifted and safety protocols were put in place.
Kevontay Deans, 18, is an example of someone planning to forge a completely different direction and go into real estate after he completes Operation Fresh Start's Legacy program.
"I was kind of struggling grade-wise at East (High School), so I kind of wanted to get my diploma somewhere else," he said. "They actually kind of help you figure out what you want to do after your diploma."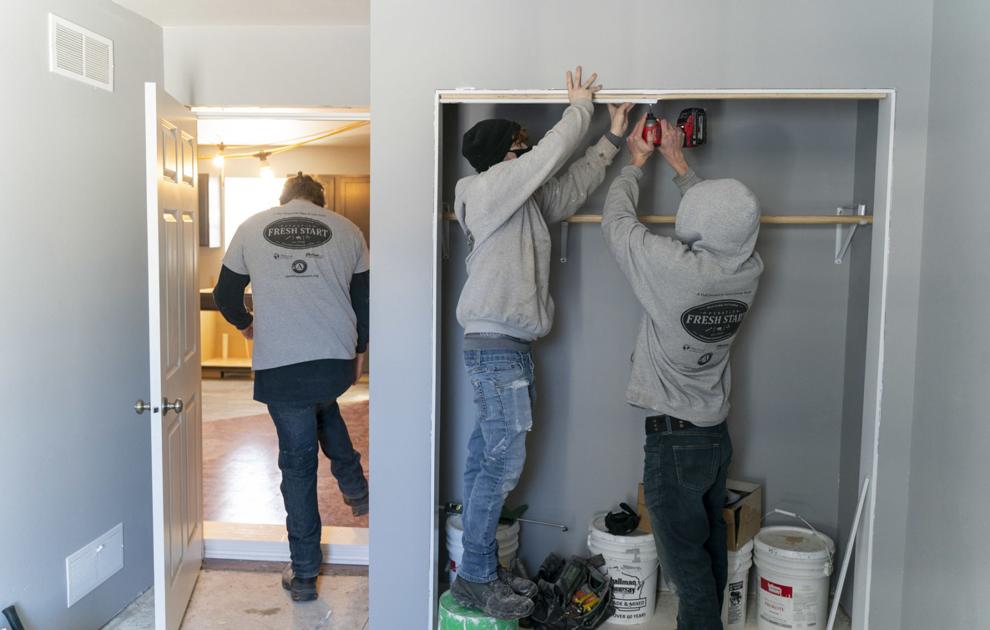 Deans was installing drywall at a home Operation Fresh Start is building in Sun Prairie. He said an advantage of the program is learning skills so he can buy a less expensive home for himself some day and renovate it.
Operation Fresh Start serves disconnected, low-income young people ages 16 to 24 in Dane County and guides them toward self-sufficiency through mentoring, education and employment training. Operation Fresh Start graduates earn their high school diploma and driver's license and go on to continue their education or find self-sustaining employment.
Through the organization's Legacy program, young people who left high school without graduating, or are not on track to complete high school, work on crews to improve Dane County parks or build affordable housing. They spend 70 percent of their time on the work crews and the other 30 percent in the classroom at the organization's learning and training center at 2670 Milwaukee St.
Participants are paid a small stipend and earn an AmeriCorps Education Award to help pay for any future college classes.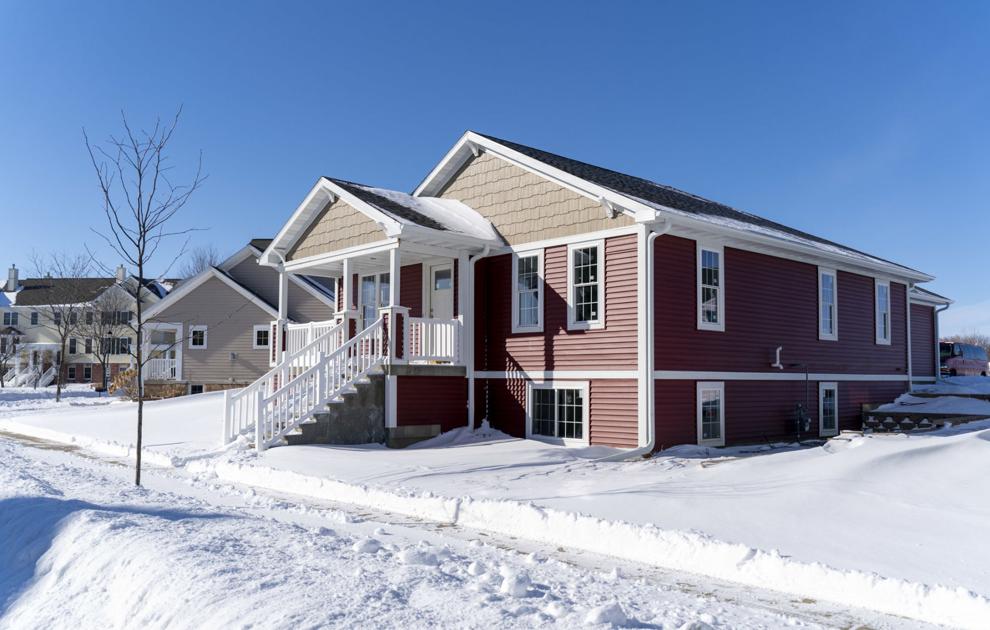 About 75 percent of Operation Fresh Start students are people of color.
Greg Markle, executive director, said the construction and conservation work is just the platform for individual development rather than necessarily the end goal.
"They learn that they can learn, that they can work on a team and that they can succeed in something which they never thought they could do," Markle said. "A lot of our young people may have had bad influences in their lives and engaged in activities that didn't serve them well."
Building homes for buyers who are below 80 percent of the county median income allows the crews to feel that they are giving something back to the community, he said.
Muntadher Alshammari, 20, came to Madison from Turkey with his family and enrolled at West High School. He had started school in Turkey and was having trouble getting all the credits he needed, so a counselor suggested Operation Fresh Start.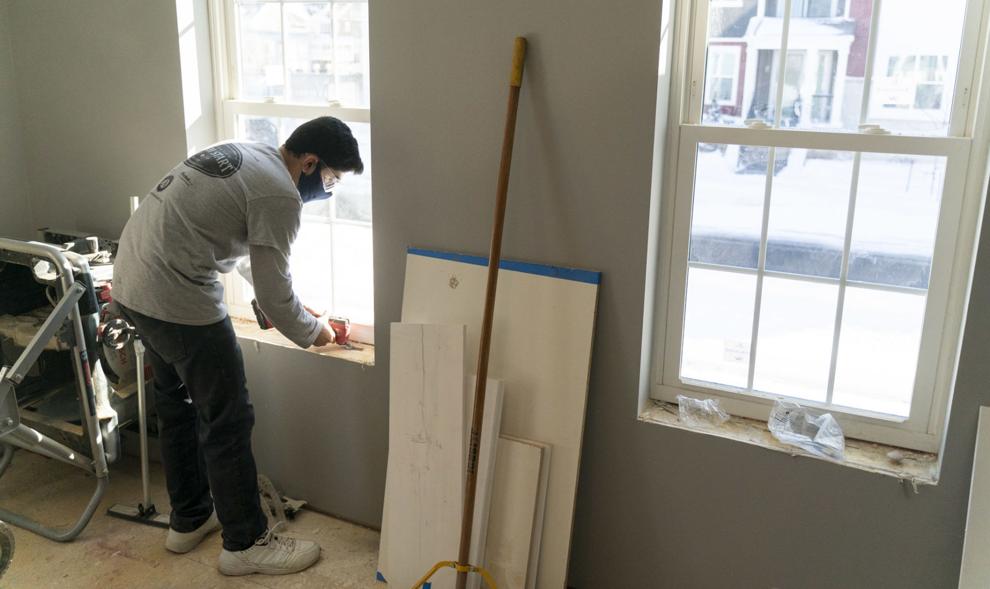 "I was excited for a new experience, a new opportunity," he said. "The staff is so helpful and it makes me so comfortable to talk about anything."
Alshammari said he wants to attend college but plans to go into the Air Force first.
Steve Gardner, construction site supervisor, said he provides an adult male role model and helps the young adults become employable by developing good work ethics and skills for communicating and getting along with others.
"I give them constant feedback. With the feedback, our goal is just to get good work habits," he said.
David Wright, 17, said he is one of the program participants who plans to continue in construction.
Wright said that from a young age he found school difficult because he is so drawn to hands-on learning.
"I was never big on sitting in a classroom all day and looking at a board," he said. "This job fits perfectly into what I want to go into."
Wright said he wound up skipping school often, so his mom likes seeing him in a program that he enjoys attending.
"I just like the environment. All the teachers and staff are really supportive," Wright said. "Here it is like a different kind of connection with the teachers. You definitely get a lot closer than a regular school. It's really been surprising how well I'm doing here."
Wright is considering the graduate program at Operation Fresh Start geared toward those who want to go into the trades. Those in the Graduate Crew work at residential and commercial job sites. One week a quarter they job shadow employees of J.H. Findorff and Son through a partnership with the company.
Currently, the Graduate Crew program is involved in construction of SSM Health's new clinic on Fish Hatchery Road. The initiative is a new partnership between Operation Fresh Start, the Urban League of Greater Madison and Findorff called Foundation for the Trades. SSM Health wanted to prioritize diversity in the construction process and provide construction mentorship opportunities for young people.