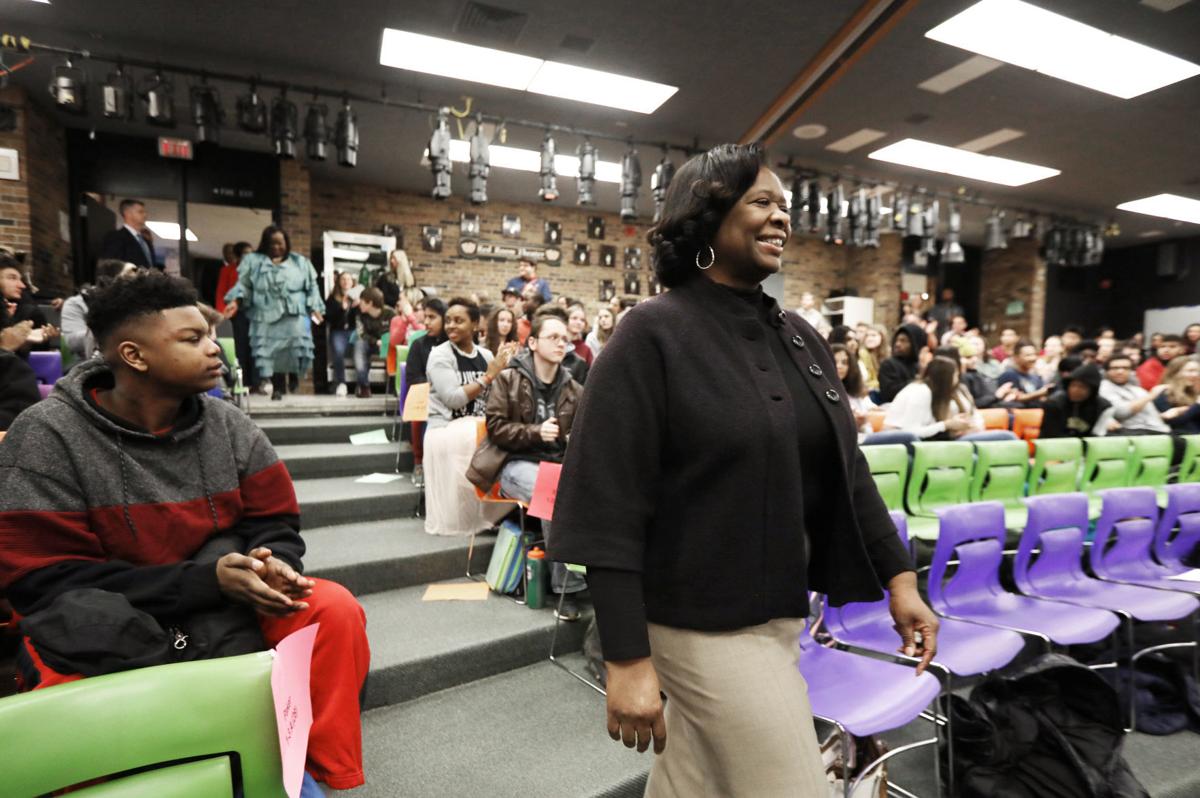 When Carolyn Stanford Taylor became one of the first black children to attend a formerly whites-only school in her small Mississippi hometown, initial hope and excitement about societal progress soon faded as the school filled its swimming pool with cement.
Growing up during desegregation inspired Stanford Taylor to a career in education, culminating this year with her appointment as Wisconsin's first African-American state superintendent of public instruction.
Her experience has imbued a desire to create equitable learning environments for children in a state that continues to struggle with closing its racial achievement gaps in test scores and graduation rates.
"If we want to create a society where we're all contributing, then we have to make sure that we don't lose anyone along the way," the 62-year-old Stanford Taylor said in an interview.
Now in charge of the state's 422 school districts, Stanford Taylor views early childhood education as a crucial element for improving academic performance and reducing the racial achievement gap. She would like to see districts expand 4-year-old kindergarten to full-day and have urban districts explore 3K programs.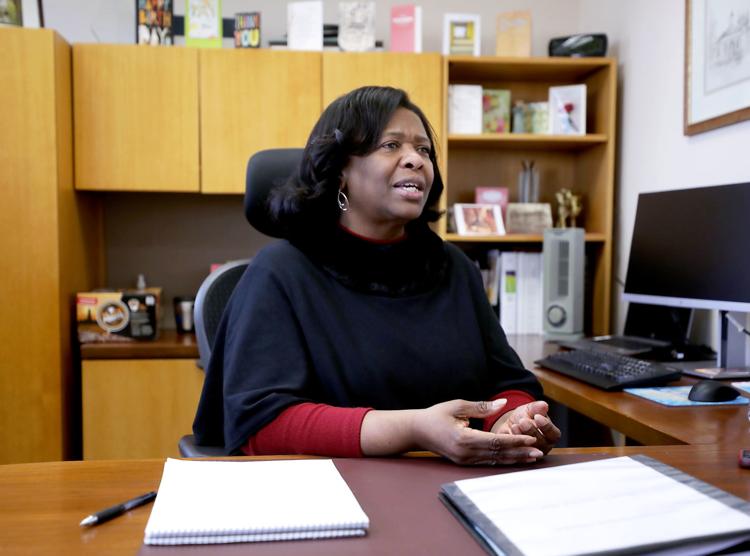 "On this very formative end, we're not prioritizing as much as we should," she said about early childhood education.
She began the position weeks before Democratic Gov. Tony Evers — her predecessor who appointed the 17-year assistant state superintendent to fill the vacancy — offered an executive budget to a skeptical Republican-controlled Legislature that would boost education spending in Wisconsin by $1.4 billion over the next biennium.
Stanford Taylor said the two-year education spending package is an "equity budget" meant to target Wisconsin's achievement gaps between races, children with or without disabilities, low-income students and limited-English learners.
"We have to be very intentional about how we're going to go about making sure that we're lifting all of those students up, so that there's a playing field they can compete on," she said.
Evers is seeking a $606 million boost for special education, $64 million more for mental health programs and $16 million for a new "Urban Excellence Initiative" targeting Wisconsin's five largest school district, along with changes to the school funding formula that would account for poverty.
Art Rainwater, a former Madison School District superintendent and current UW-Madison professor of educational leadership and policy analysis, said the biggest challenge for a state superintendent, regardless of who is in the position, is financing education, coupled with a large increase in the proportion of low-income students since the start of the millennium. In 2001, 21 percent of Wisconsin school children lived in poverty, according to the Department of Public Instruction. That figure now stands at 41 percent after peaking at 43 percent in 2012.
"Those are the biggest challenges," Rainwater said. "How do you deal with a changing population, how do you deal with the issues of rural schools and urban schools, and trying to do what's best for the children."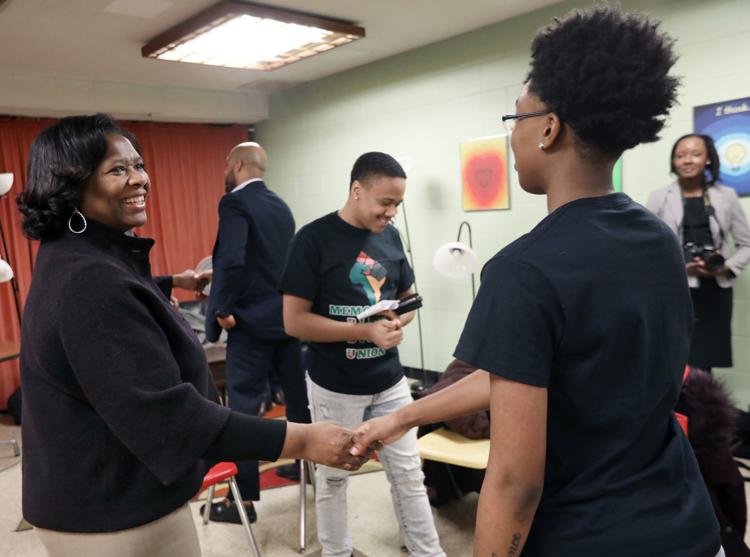 Stanford Taylor said she will advocate for Evers' proposals with legislators. She views special education and mental health as possible areas of compromise, issues for which Republicans also have signaled support.
Rep. Jeremy Thiesfeldt, R-Fond du Lac, chairman of the Assembly Education Committee, said he agrees "100 percent" that more money is needed for special education and mental health programs, but the amount that Evers is proposing is "extreme."
"She seems to have a very solid background in education," Thiesfeldt said of Stanford Taylor. "I'm anxious to see what our new superintendent has to offer and can bring to the table."
Stanford Taylor has lived in Madison for decades. She is married to Larry Taylor, and they have five children between the two of them.
Less than two months into the job, Stanford Taylor said she is undecided whether she'll run for election to the post in spring 2021.
"I'm not ruling it out, but I think it's just a little too early to say definitively," she said. "But it's an option."
Integrating schools
In Marks, Mississippi, a railroad track divided the black and white parts of town. Stanford Taylor grew up the ninth of 14 children in her family. Her father had a third-grade education and her mother had an eighth-grade education.
Stanford Taylor recalled visiting her grandmother, who lived in the white part of town as a live-in housekeeper, and passing the school for white children that was better maintained, had higher-quality sports equipment and featured a swimming pool.
On the way to school one day in 1966, Stanford Taylor said her mother told her and her siblings that they would be able to attend the white school.
"At that point being kids, all we knew is what we saw and what we didn't have," she said. "We all decided we wanted to go to the white school, so she turned us around, marched us across the track and enrolled us in that school."
But the experience was not what she expected. Stanford Taylor said white students would call the black children names and throw things at them, "but the heartbreaking part was that the adults did not want us there, and we were made to feel that every day."
You have free articles remaining.
"They filled (the pool) with cement, so we never got to swim in that pool," Stanford Taylor said. "They'd rather no one swim than have us swim together."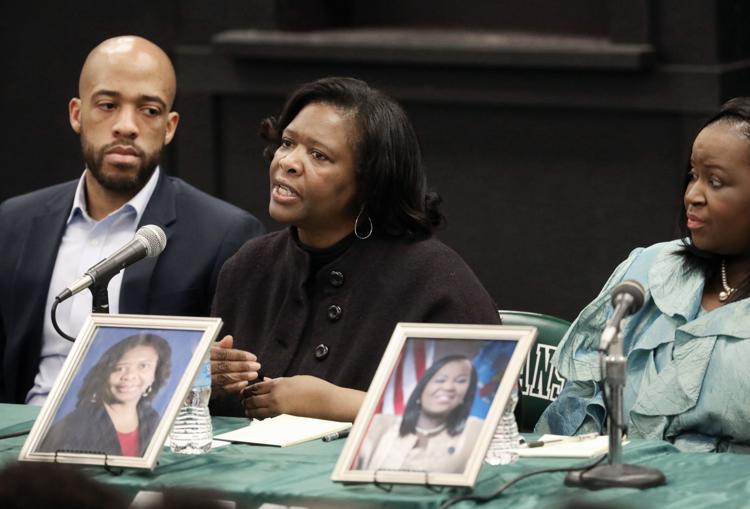 Several of the other black students dropped out of school.
"Those are folks who had just as much potential as I had, but because that system was in place at that time, they did not go on to further their education," she said.
Stanford Taylor said students of color still are not achieving their full potential with the persistent racial achievement gaps in Wisconsin.
During a recent appearance at Memorial High School, Stanford Taylor was asked who inspired her. She listed civil rights activist Fannie Lou Hamer and her mother who "instilled in us that education was our ticket out."
Madison educational journey
Stanford Taylor moved to Madison for college in 1975 at the encouragement of her brother, who was attending UW-Madison on an engineering scholarship.
She earned a bachelor's degree in elementary education and then a master's degree in educational administration. After finishing college in the summer of 1979, Stanford Taylor started a decadelong stint teaching at Madison schools — briefly at Allis Elementary School followed by Gompers Middle School, now known as Black Hawk Middle School.
She sat on the board of directors for Madison Teachers Inc. from 1981 to 1989, serving as president during the last two years.
"I was saddened when she went into administration in the school district, not because she was going to be a difficult administrator to work with," said John Matthews, the union's former 48-year executive director who retired in 2016. "But because we were losing her and her intellect and her ability to communicate politically and within the school district."
Throughout the 1990s, Stanford Taylor left the classroom to lead two Madison elementary schools as principal, spending the first half of the decade at Marquette on the Near East Side and the latter half at Lincoln on the South Side.
She became principal at Marquette on the heels of a contentious school pairing plan to split elementary grade levels between Marquette and the reopened Lapham school building — a decision that also split neighbors and parents at the time with one resident saying "there has been a civil war raging in the Marquette neighborhood on the issue."
Lucy Mathiak had a son at Marquette during Stanford Taylor's tenure there. Her calming presence was needed for Marquette, and it showed in the way teachers and staff cared about the students, said Mathiak, a Madison School Board member from 2006 to 2012.
"I don't know that I have encountered as many people who have had such strong positive relationships," Mathiak said of Stanford Taylor. "Within educational circles, her reputation has only grown from the one that she enjoyed as our principal at Marquette."
When Stanford Taylor was transferred to Lincoln Elementary School, parents of Marquette students took their displeasure to the School Board, with Mathiak declaring at a 1995 board meeting, "I would walk through fire for that woman."
"I can imagine it wouldn't be that much of a stretch to step into Tony Evers' shoes, and no offense to Gov. Evers, I would predict she will outshine him," Mathiak said.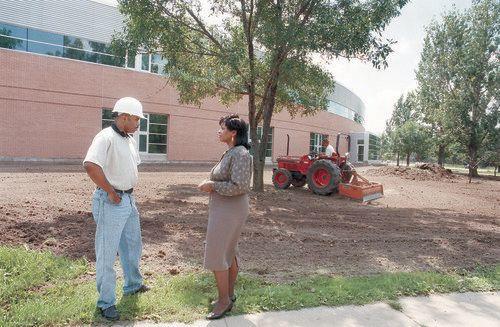 More responsibilities were asked of Stanford Taylor during her second stint as principal. With Wright Middle School facing a low-enrollment crisis as it opened a new school building in 1997, Stanford Taylor was tapped to be one of two interim principals at the South Side school while maintaining her job at Lincoln Elementary.
"She was right on top of everything, and that's difficult, moving back and forth between two school sites and doing that effectively," said Rainwater, the former Madison superintendent who was deputy superintendent at the time.
Leading on a state level
Colleagues throughout Stanford Taylor's career describe her as a quiet, soft-spoken leader who puts value in listening to others when searching for solutions. Seventeen years as an assistant state superintendent has led to a seamless transition in leadership at DPI, co-workers said.
"Carolyn has been the mainstay among the division leaders. She's the glue; she's the continuity," said Barbara Van Haren, who took over Stanford Taylor's assistant superintendent position.
In 2001, newly elected State Superintendent Elizabeth Burmaster chose Stanford Taylor as one of her assistant superintendents, knowing her from their respective careers as principals within the Madison School District. Burmaster also tapped Evers to be her deputy superintendent after he placed third in a primary for state superintendent that year.
Stanford Taylor ran the Division for Learning Support as assistant superintendent. The branch has oversight on special education, prevention and wellness programs, and the state schools for the blind in Janesville and the deaf in Delavan. She was in charge of handling the 2004 federal re-authorization of the Individuals with Disabilities Education Act, responding to changes in the national law guaranteeing public education for children with disabilities.
Stanford Taylor said recent work in the division has focused on promoting positive behavior practices in school districts and creating a statewide framework for social and emotional learning designed to improve emotion management, decision-making and empathy.
Burmaster, who is now president of Frederick Community College in Maryland, said she selected Stanford Taylor as an assistant superintendent as she "was one of the smartest and most capable and visionary educators that I had the great privilege of calling a colleague."
"I would hesitate to give Carolyn Stanford Taylor any advice," Burmaster said. "I would much rather listen to her advice for me, because she's been a lifelong educator. She knows the schools. She knows children. She knows our state."