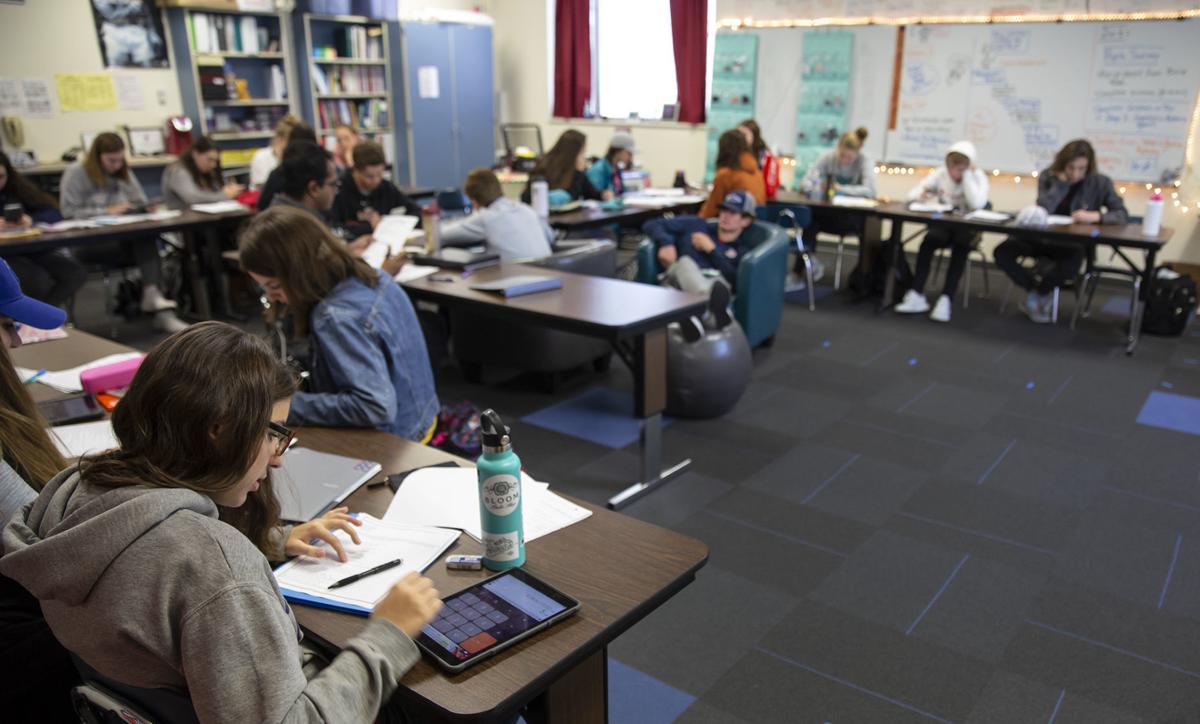 VERONA — Passing between classes can be difficult at Verona Area High School.
"When I walk in the hallways, everybody is touching me," sophomore Malakhi Jayroe said.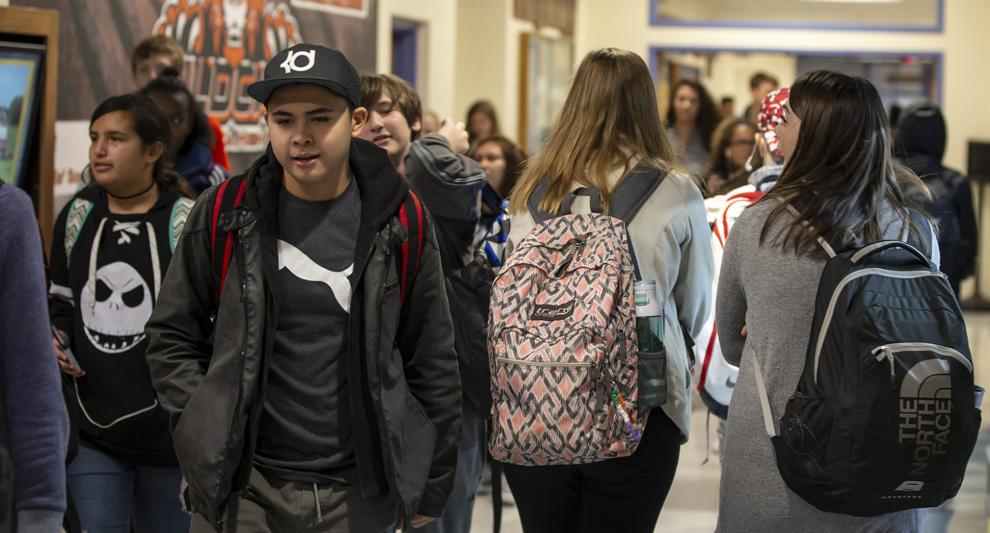 The crowding situation will soon get better when a nearly twice-as-big new high school opens in the fall of 2020.
The new school will measure almost 600,000 square feet. The existing high school, including the separate K-wing building, is about 350,000 square feet.
The new building is designed for up to 2,200 students, but the plans allow for a second-floor addition that would accommodate another 300 students. Current high school enrollment, including the charter school, is 1,650 students.
The building, swimming pool and athletic fields, including an artificial turf football field, will cost just under $150 million.
The existing high school building will be reused with Badger Ridge Middle School and three existing charter schools moving into the space.
The current high school was built in 1968 and has been expanded several times, mostly with extra classroom space. But after a while the common space became too small for the number of students, Superintendent Dean Gorrell said.
"So that was a considerable factor for moving forward," he said.
The design for the new school already underwent some changes after parents, students and staff raised concerns in the wake of the February shooting at the Marjory Stoneman Douglas High School in Parkland, Fla. The amount of glass was reduced slightly. But in some cases, a covering designed like a barn door can be slipped across windows to block them.
Where it made the most sense, classrooms were designed so that they sandwich a middle room that has no windows to the exterior hallway, Gorrell said. Students from the outer rooms can go into the inner room in an emergency situation. In other cases, classrooms have two exits.
The building also is designed so sections can be cordoned off denying access to large areas. Eliminating the K-wing where some students eat lunch and some classes are held will increase the security. It also will be more convenient.
"We won't have to go back and forth," sophomore Kyle Dove said.
In another sign of the times, the school has few lockers other than those in locker rooms. So few students use them now and not having them opens up space for other purposes, Gorrell said.
Lots of natural light was a universal request from staff and students, Gorrell said. The design includes an atrium with clerestory windows at the top and includes the cafeteria and a second level will have a café.
"It's supposed to be a better learning environment," sophomore Paige Waller said. "Light is supposed to help you learn and be more awake."
The building, which will be at 153 West End Circle, also blends well with its natural surroundings.
Students overwhelmingly asked for more collaboration space and it was built in for staff and students. The building's design also encourages students to gather and socialize in areas such as spots at the ends of hallways and on the bridges that go across the atrium. An outside gathering area also was included.
"The whole idea is for the area to be very inviting for them to be outside," Gorrell said.