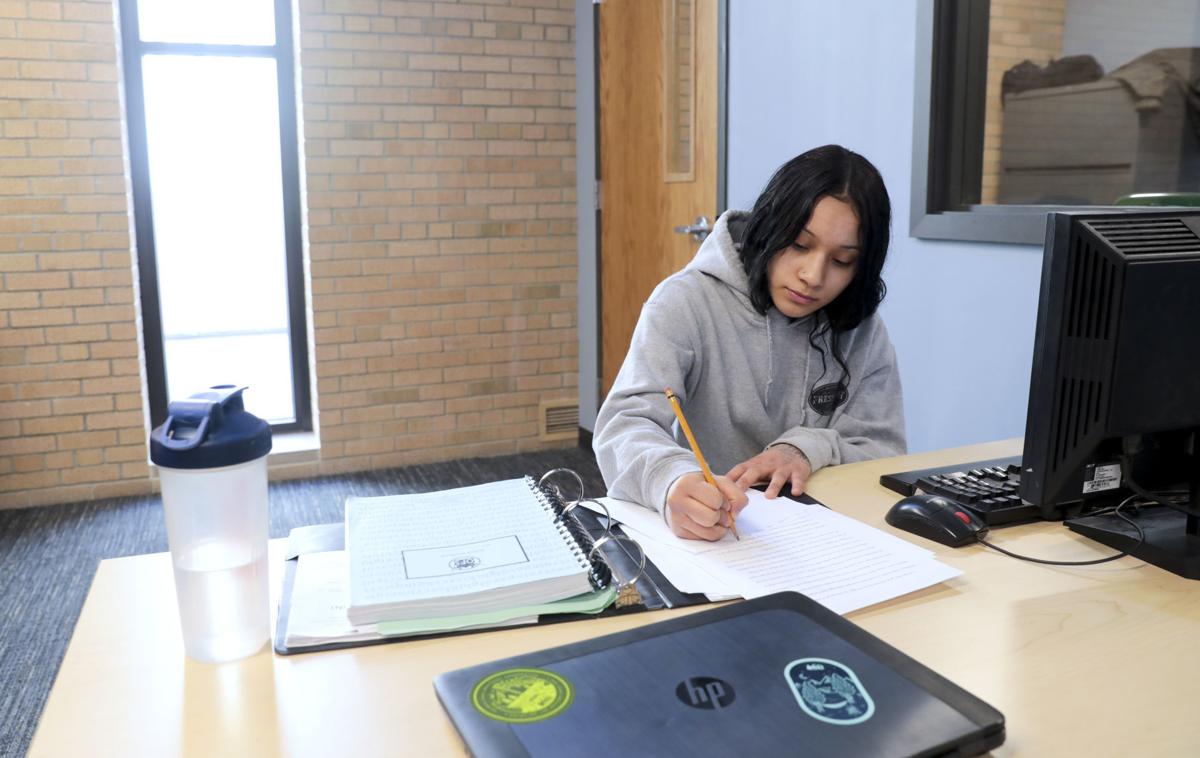 Where once congregants worshipped, Dane County high school dropouts and young adults seeking a new path have crafted a space to complete their education and gain job skills.
Operation Fresh Start has settled into its new home on the East Side — a former church largely renovated by those served by the alternative education option. The facility will allow the nonprofit to grow its programming and help more disconnected young people gain high school degrees and job training.
"They built something which will last for their community for years to come," said Gregory Markle, executive director of Operation Fresh Start. "It's a really empowering process to build something that is this important for the community."
Over the course of two years, the former Holy Cross Church and School, 2670 Milwaukee St., was converted to classrooms, counseling offices and training space. Most of the carpentry work, such as framing walls, hanging drywall and laying tiles, was completed by the teenagers and young adults involved with Operation Fresh Start.
"I actually didn't think I could do any of this," said Rachel Romero, 17, who came into the program with no construction experience in August. "But my supervisor encouraged me to try, and I ended up trying and I did it."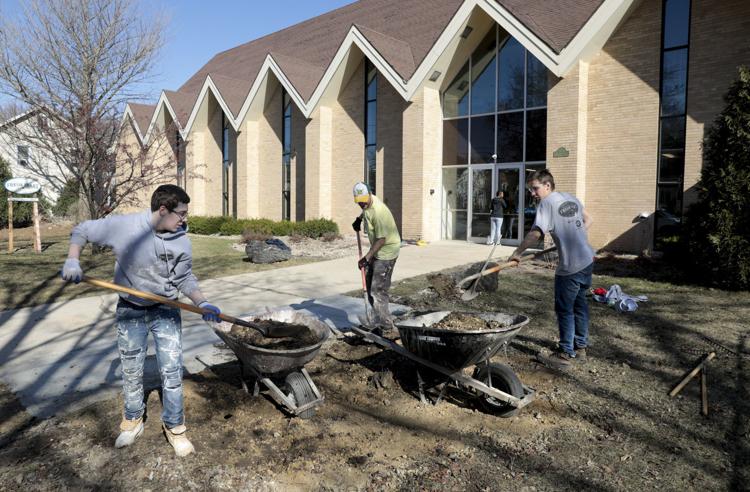 At 27,000 square feet, the building nearly triples the floor space from Operation Fresh Start's former location at 1925 Winnebago St.
Over the next three to five years, Operation Fresh Start wants to grow enrollment in its programs from about 225 participants to between 450 and 500, Markle said.
Founded in 1970, the organization offers several programs in which people ages 16 to 24 can gain high school diplomas or equivalent degrees, receive career counseling and planning, and learn construction and environment conservation skills with the ultimate goal of being self-sufficient.
"It changes your perspective on how you value yourself and what you can accomplish, and that's probably the biggest thing we change for young people," Markle said. "We help them realize what they can accomplish."
Building their own sanctuary
The renovation project was completed in January, two years after it began. Markle said it could have been completed in half the time with professional carpenters, but the opportunity couldn't be passed up to have program participants construct their own space.
Some of the work — such as plumbing, electric, and heating and air conditioning — legally needed to be completed by licensed professionals, but participants were able to look on and shadow them, he said.
Remnants of the building's original use remain visible.
In the entry lobby, the metal bottom of the former choir loft results in a unique stepped ceiling. The large nave now holds several classrooms and offices instead of pews. Open ceilings inside classrooms frame a contrasting image of exposed industrial vents against the tall, arched ceilings.
The remodeled kitchen, which is used to cook breakfast and lunch for participants, could host culinary training, Markle said, and the gymnasium — where basketball hoops no longer hang but the lines of the court remain — houses tools and equipment.
Another room has a washer, dryer and private shower to help program participants who are homeless.
The portion of the building that used to hold a Christian school is being turned into a child-care facility that will be run by Reach Dane, Markle said.
Looking to serve more
Being in a larger space will let Operation Fresh Start help more young people, but it will also come with additional costs.
A little of the $4.5 million raised was set aside to pay for more programming, Markle said, and some lease revenue will come in from the child-care facility. He said he hopes the community will help with expanding the programs.
"The other thing this building shows is the community cares about the future of this population, they invested in this place," he said. "The next step is how can the community build programming."
Operation Fresh Start funding comes from a mix of sources, including the city, county, state and federal governments, as well as local school districts, the United Way of Dane County and donations. The organization has an annual budget of about $2.2 million.
'I love being here'
Ismael Cid felt disengaged at West High School, skipping most of his classes during his junior and senior year. He eventually left high school without a diploma to start working, but joined Operation Fresh Start in October.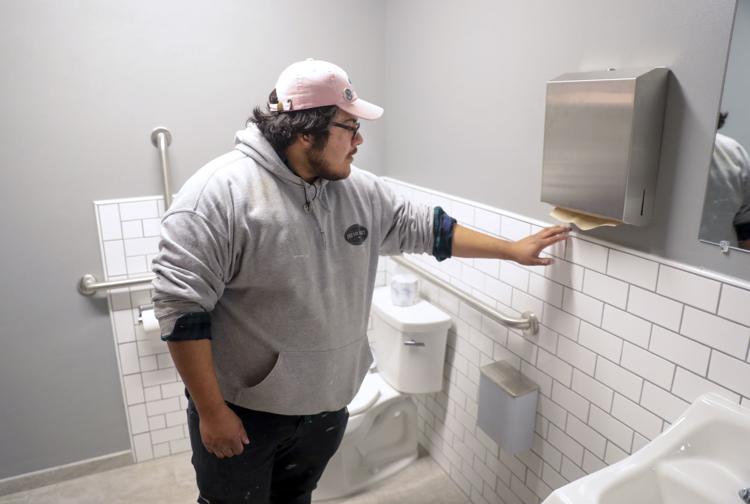 Cid, 19, who had some construction experience going into the program, was first tasked with tiling bathrooms when he started work on the renovation.
"I love being here just 'cause there's more of a focus on us than there is on the students that are doing better in school," he said.
Romero also was struggling at West before dropping out her senior year. A counselor suggested she try Operation Fresh Start. Romero is now working toward her high school diploma and wants to go into forensics, possibly working for the state Crime Laboratory.
While carpentry provides Cid some fulfillment, he said his goal is to study architecture once he receives his high school diploma.
"I just want to get that background knowledge and information about structural design, so that I can incorporate that into architecture," Cid said. "It almost feels like anything is possible if you put your mind to it, like this is just the start of something much bigger to the participants here."
Be the first to know
Get local news delivered to your inbox!