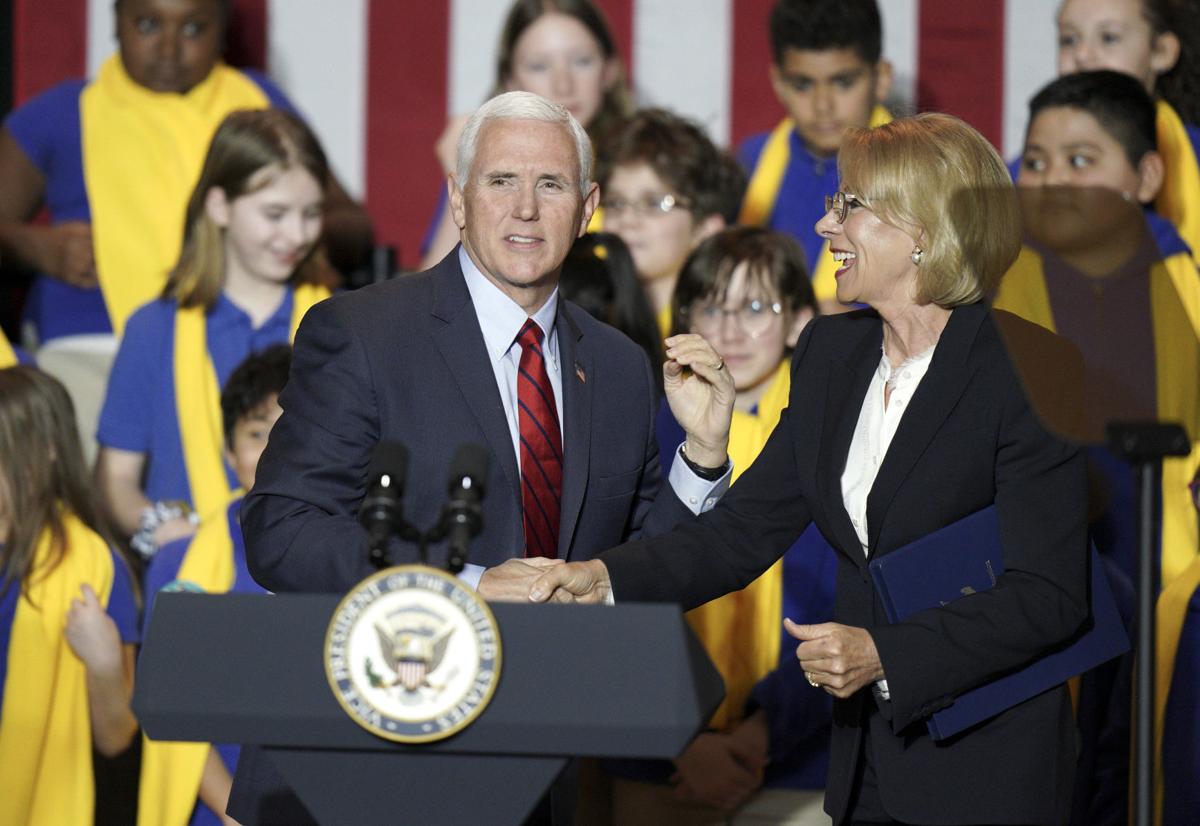 Thirty years since Milwaukee's school voucher program started — the oldest modern voucher program in the country — Vice President Mike Pence, U.S. Secretary of Education Betsy DeVos and Republican Wisconsin lawmakers championed the state's role in "education freedom."
"I'm here in Wisconsin because this is where it all began," Pence said Tuesday at a rally inside the state Capitol rotunda as part of National School Choice Week. "In Wisconsin and all across America, school choice is an idea whose time has come."
Despite Pence saying school voucher programs "shouldn't be a partisan issue," the topic has been a politically thorny one in Wisconsin for years.
Democrats argue voucher programs bleed money from public schools and force communities to turn to referendums for operating funds, while Republicans say vouchers provide options for students struggling in public schools and for families who might not otherwise be able to afford private school tuition.
"The voucher program continues drawing money out of public schools," Rep. Lisa Subeck, D-Madison, said in a statement after the rally. "We cannot afford to continue funding two school systems."
In his first budget proposal last year, Democratic Gov. Tony Evers attempted to freeze voucher enrollment, but the former state superintendent's idea was quickly rejected by the GOP-controlled Legislature.
Wisconsin operates four programs that provide taxpayer-funded vouchers for income-eligible families to send their children to private schools.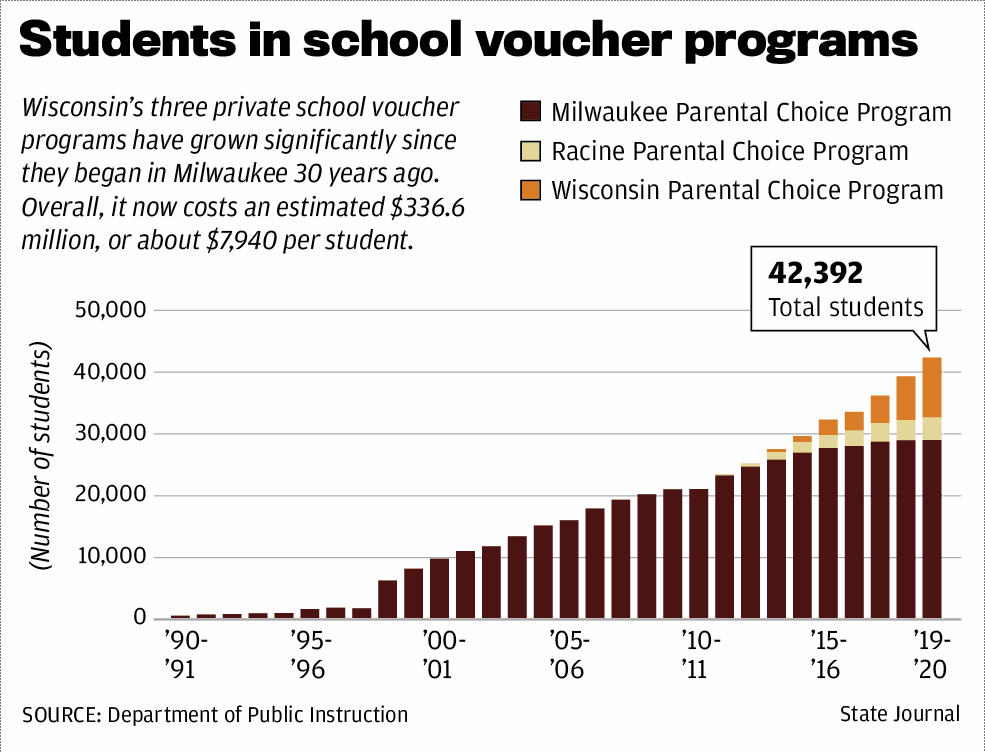 The Milwaukee voucher program started in 1990-91 under former Republican Gov. Tommy Thompson, who attended Tuesday's rally.
In the first year, the program enrolled 337 students. Enrollment has grown almost every year. This fall, 28,978 students attended 130 private schools on vouchers in Milwaukee.
Another voucher program in Racine started in the 2011-12 school year, followed by a statewide program in 2013-14 and a fourth for students with disabilities in 2016.
In the Milwaukee, Racine and statewide programs, 42,392 students enrolled in private schools this fall using a voucher, or just under 5% of the total school-age population.
In his speech, Pence gave a shout out to one of the private Madison schools accepting vouchers — Lighthouse Christian School — which has participated in the statewide program since 2013.
This year, private schools are estimated to receive $351.2 million in state funding through the four voucher programs, according to the state Department of Public Instruction. Part of that amount comes from funding that would otherwise go to a school district to educate that student, though the amount of the voucher — between $8,000 and $8,700 — is far less than the per pupil funding for public education.
Over three decades of existence, private Milwaukee schools have been paid $2.6 billion for students attending on a voucher. Racine private schools have received $104.5 million since 2011, and schools in the statewide voucher program have been paid $139 million over six years.
Wolf's 2012 study of the Milwaukee program comparing public and voucher students found a mixed bag on test scores, but higher graduation rates and higher likelihood of enrolling in college. A follow-up study, however, found rates of college degree attainment were similar.