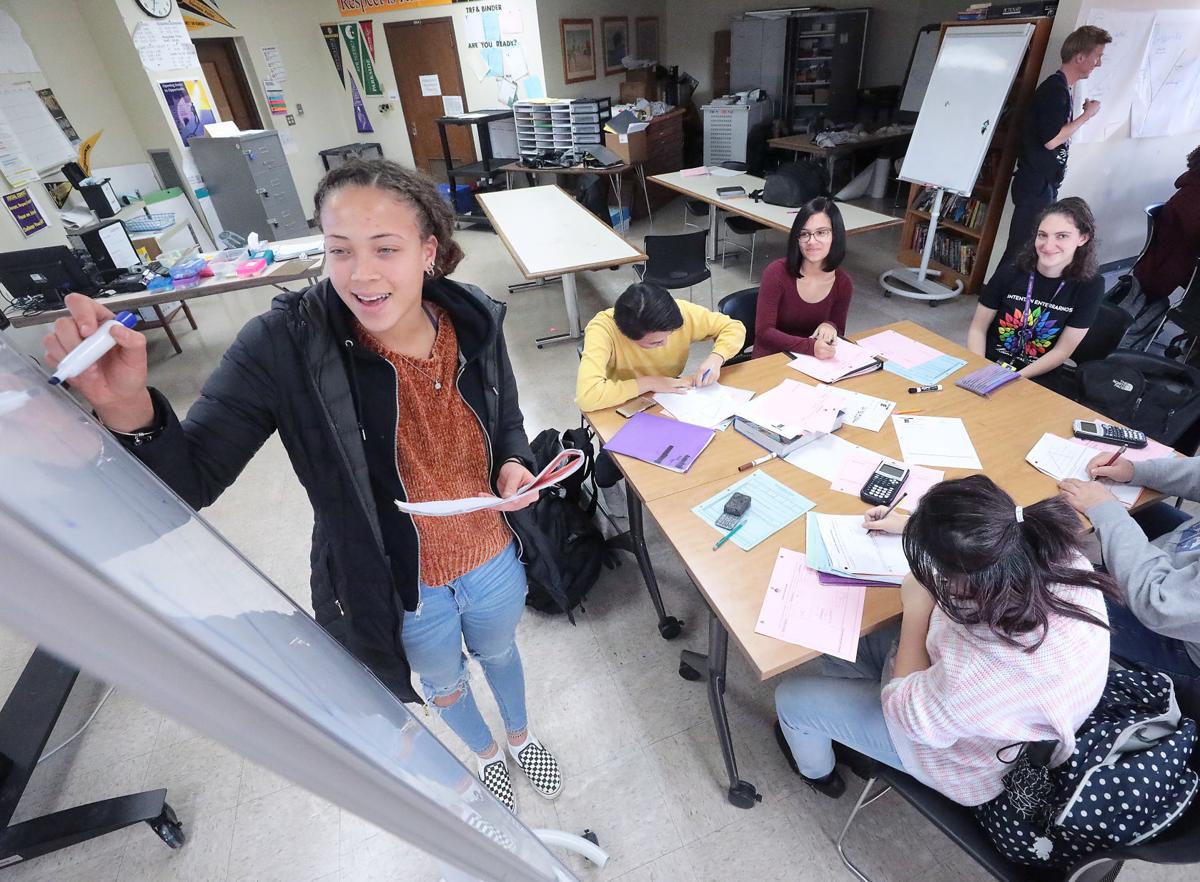 Dane County school districts continued to make the grade in the latest round of state report cards with all 16 school systems meeting or exceeding expectations.
Statewide, the number of school districts that met expectations or performed better than expected — about 96% of the 419 districts graded — remained relatively stable for the 2018-19 school year, according to data released Tuesday by the state Department of Public Instruction.
The Madison School District also maintained a three-star rating on the report card's five-star scale, which is defined as the district meeting expectations.
Overall, the district's report card score grew and neared the threshold to be considered exceeding expectations — in part due to changes that allow high school academic growth to be measured.
Across Wisconsin, 87% of the more than 2,100 public and private schools that were rated at three stars or higher. But student attendance continues to remain a concern as more schools were docked points in 2018-19 for high absentee rates than in 2017-18.
"Generally, we're seeing a slight uptick in some scores and in some schools," said Laura Pinsonneault, director of DPI's Office of Educational Accountability. "The majority of schools didn't change rating categories, but that's certainly OK as well."
However, this year's report card comes with a caveat. DPI is now including results of the ACT Aspire test taken by ninth- and 10th-grade students in order to measure academic growth at high schools for the first time, Pinsonneault said.
Because of the change, she said she would offer "a little bit of caution" when comparing the results of high schools to previous report cards.
When calculating report cards, DPI scores districts and schools in four priority areas: Student achievement, academic growth, closing achievement gaps, and students being on-track and prepared for post-secondary education — determined by metrics including graduation and attendance rates.
Those scores are based on a 100-point scale and weighted for certain situations, such as a larger focus on academic growth in schools with high poverty rates. Scoring within a certain point range determines what star rating a school receives.
The star ratings from one through five correspond to a school or district that: Fails to meet expectations; meets few expectations; meets expectations; exceeds expectations; or significantly exceeds expectations.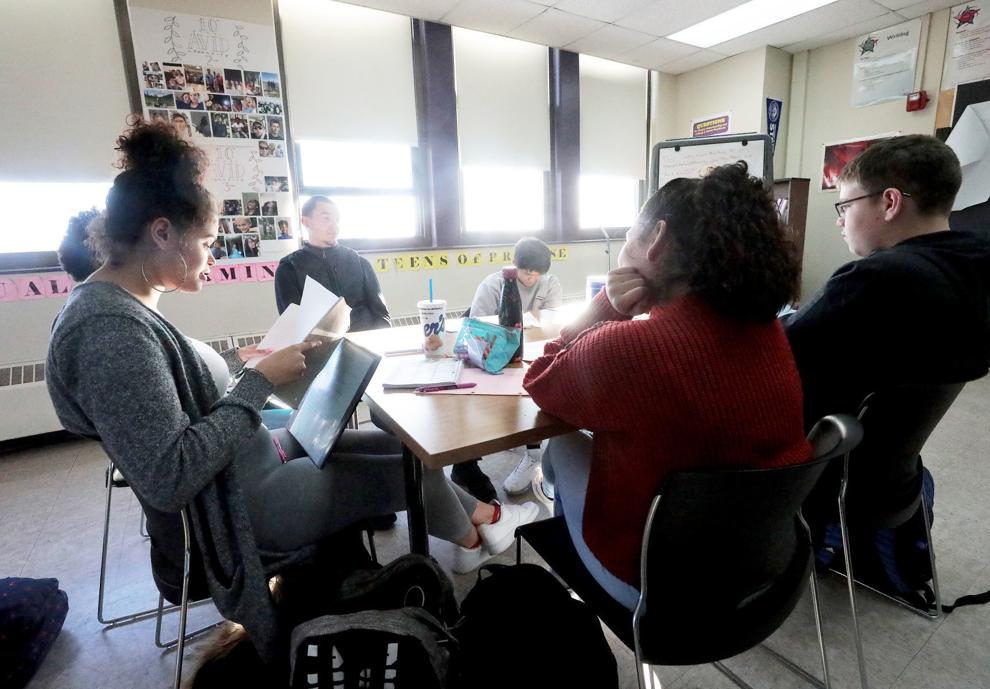 Madison data
For the 2018-19 school year, Madison received an overall score of 72.3 points on a 100-point scale — short of the 73 points needed to attain a four-star rating. The score was up from the 68 points the district received in 2017-18.
"We're seeing things heading in the right direction," said Andrew Statz, the district's head of accountability.
Of the 45 Madison schools evaluated under the report card system, nine were categorized as having significantly exceeded expectations in 2018-19, receiving a five-star rating. That number is up from six the year before.
The number of schools within the two-star range, or meeting few expectations, dropped from seven to four. No Madison school failed to meet expectations on the report card.
Statz said this is an improvement since the 2015-16 report card, when four schools were rated at one star.
Compared with statewide results, the district as a whole posted a higher score on academic growth, a similar score on closing achievement gaps, and lower scores for student achievement and post-secondary readiness.
Student growth
Some of the biggest changes in Madison's report card results occurred at the high schools, Statz said.
East High School jumped from two stars to four stars. La Follette and West moved up one spot each on the scale, to meeting expectations and significantly exceeding expectations, respectively.
Statz said he suspects the bump at the high schools is connected to growth scores based on the ACT Aspire assessment being included for the first time.
The ACT Aspire is meant to predict how ninth- and 10th-grade students will do on the ACT assessment in the 11th grade and to prepare them to take the college entrance exam.
"Our high schools are getting the credit that they deserve for student growth for the first time," Statz said, adding it likely drove the increase in the district's overall score.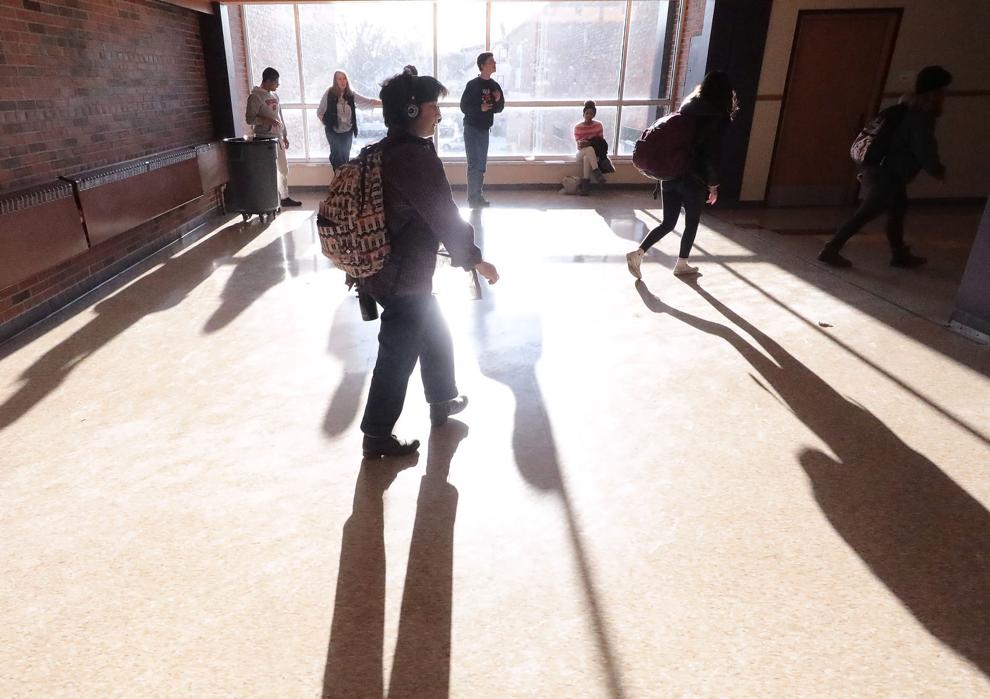 Statz said he's cautious about putting too much credence in a one-year change and is more interested in long-term trends, which he said is also positive for the high schools.
Before the 2018-19 report card, high schools were scored on three of the four priority areas: Student achievement, closing gaps and preparing students for college, said Pinsonneault, but not academic growth.
Growth has not been measured previously because there isn't a test taken consistently across high school grades, she said. But Pinsonneault said DPI and a vendor that calculates the growth scores for the agency researched whether using eighth-grade data from the state's Forward Exam, ninth- and 10th-grade ACT Aspire data, and 11th-grade ACT data could produce a reliable measure of growth.
It was found to be "appropriate" to use data from the three tests in the report card, resulting in the state now scoring academic growth of high school students, she said.
Other results
As has been the case in the past, all 16 school districts in Dane County met or exceeded expectations on the latest report cards.
On the 100-point scale, only two districts in the county — Deerfield and DeForest — dropped in overall scores. The two districts, though, maintained their respective star ratings.
Out of the 14 districts that experienced an increase in overall scores, the Cambridge, Stoughton and Verona districts went from meeting expectations to exceeding expectations. Waunakee remains the sole Dane County school system with a five-star rating.
Only one school in the county — Wisconsin Virtual Academy High, an online charter school based in the McFarland School District — failed to meet expectations.
Close to half of the state's school districts got a four-star rating, similar to the percent of districts who were said to have exceeded expectations in 2017-18.
Mercer School District in northern Wisconsin was the only district to be rated at one star.
In the latest report card, 153 schools across the state were deducted points for high student absenteeism, up from 125 schools in 2017-18 and continuing a trend from the last five years, according to DPI.
"Our high schools are getting the credit that they deserve for student growth for the first time." Andrew Statz, head of accountability, Madison School District
"Our high schools are getting the credit that they deserve for student growth for the first time."

Andrew Statz, head of accountability, Madison School District