More than 1,000 students, teachers and community members marched on the Madison School District headquarters Friday in support of a black security guard fired for repeating a racial slur a student had called him, prompting district officials to review their zero-tolerance policy toward such language by staff.
The swell of support for Marlon Anderson — who worked at West High School before being terminated Wednesday — culminated in a meeting between representatives of the school's Black Student Union and district officials to discuss the matter.
Anderson said he was defending himself last week when a disruptive student, who is also black, called him the N-word several times and Anderson told the male student not to call him that, repeating the word.
Emerging after a nearly two-hour meeting inside the district's Doyle Administration Building, Anderson's 17-year-old son, Noah, who is the president of West's Black Student Union, told the crowd the two sides had a constructive conversation but said it was just the start of an effort to involve African American students in school policies that impact them.
"I'm satisfied with the fact that we were heard," Noah Anderson said. "I'm not satisfied just yet until everything goes the way it should go."
Speaking to reporters after the sit-down, interim Superintendent Jane Belmore and School Board President Gloria Reyes said the district will make a more concerted effort to teach students about the history of the N-word and the harm it causes. They said the district will also review the policies that led to Anderson being fired and will expedite the appeal process on his termination after the 48-year-old Anderson filed a grievance Thursday.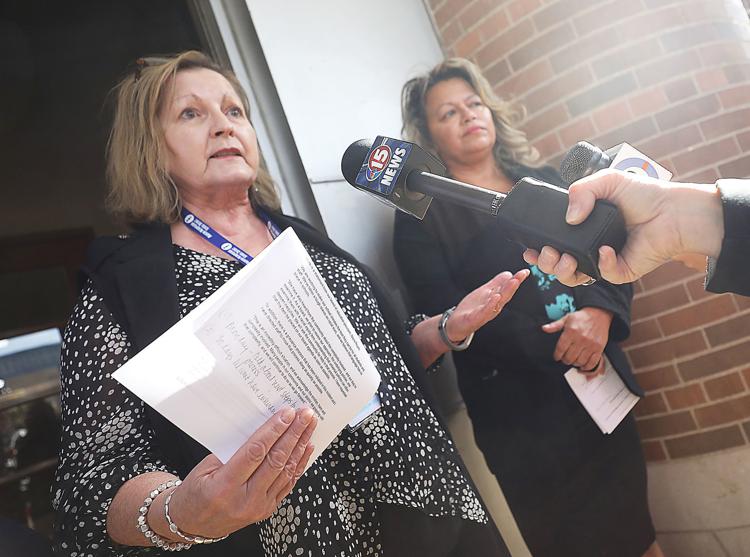 "(The students) had brought to our attention things that we had not thought about," Belmore said. "I think it's going to instigate us to really take time to pause and re-look at this practice."
"It was powerful just sitting there listening to their concerns," Reyes said. "They are educating us."
The zero-tolerance approach to employees using a racial slur took effect last year under then-Superintendent Jennifer Cheatham, who resigned this summer for a job at Harvard University. Reyes has said it is based on adopted policies such as one on non-discrimination.
That policy doesn't expressly forbid the use of the N-word or other slurs by staff. But it does define harassment against a student as "behavior … based, in whole or in part, on their protected class(es) which substantially interferes with a student's school performance or creates an intimidating, hostile, or offensive school environment."
Reyes said the district was taking a "strong stance" on the use of slurs by employees last year when it implemented zero tolerance but acknowledged the context of the Oct. 9 situation involving Anderson is different from previous incidents of white staff members using racial slurs in front of students. At least seven employees were fired or resigned after they were accused of using slurs last year.
Noah Anderson said there is a difference between using the N-word as a slur and as a statement that can lead to understanding.
"What my father did, he took a teaching moment of an African American male to a younger African American male on why you shouldn't use the word and not to refer to himself that way," Noah Anderson said.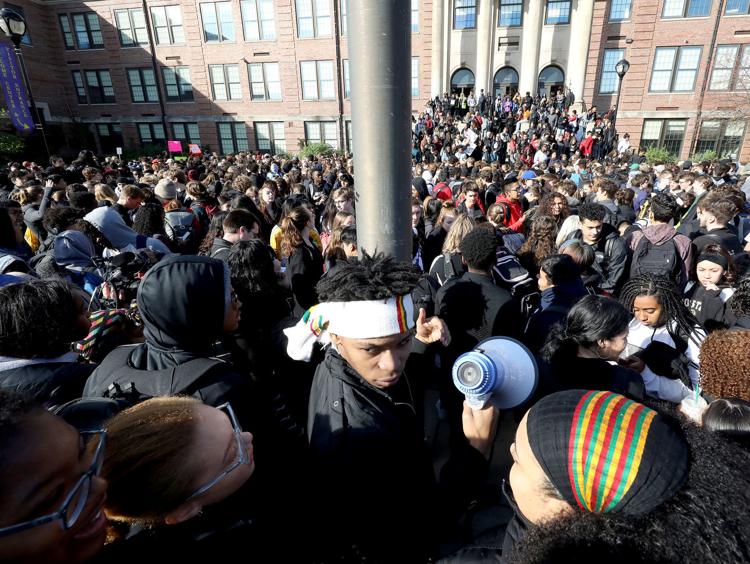 Anderson's situation has drawn national attention since he made a short Facebook post Wednesday afternoon about his firing.
Former U.S. Education Secretary Arne Duncan, who served between 2009 and 2015, said on Twitter it was "more evidence our country still can't handle issues of race, and racism."
Reyes said she plans to meet with district administrators Monday morning to talk about speeding up Anderson's appeal process, which could take months, to get a resolution.
In the meantime, Michael Johnson, president and CEO of the Boys & Girls Club of Dane County, said Friday that Anderson has accepted a position as director of program operations at the nonprofit while his appeal is pending.
Student walkout
A little after 10 a.m. Friday, droves of students and faculty began walking out of West in protest, starting their march to the district's administrative offices at 545 W. Dayton St.
Several students said Anderson is well-liked among the 2,200-student body.
"There's literally no one I've met that doesn't like him," said Jackson Wheeler, a 17-year-old senior.
You have free articles remaining.
Register for more free articles
Stay logged in to skip the surveys
Wheeler, who is African American, said he views Anderson's termination as an "attack" on black employees in a school district where Wheeler said he's only had one black teacher in 13 years.
"It's very hard to not have that kind of representation," he said.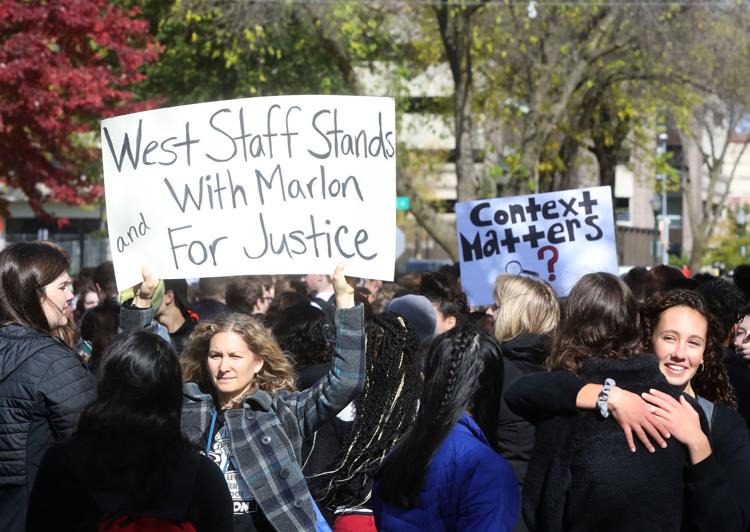 Protesters made clear they believe the context was key in Anderson's case, with chants of "context matters" rising from the crowd as they marched the nearly two miles from the Near West Side school to the Doyle building Downtown.
Other students said Anderson, who worked at West for three years and eight years at East High School before that, would sometimes guest lecture in their social studies classes about the historical meaning of the N-word.
"He came into our class and taught us the exact reason we should not be using that word," said Claire Court, a West senior who is white.
Madison police estimated 1,500 people participated in the protest.
Jaida Turner, 18, a West senior who recently moved to Madison from Illinois, said she didn't know Anderson but joined the walkout because she felt the situation was "unjust."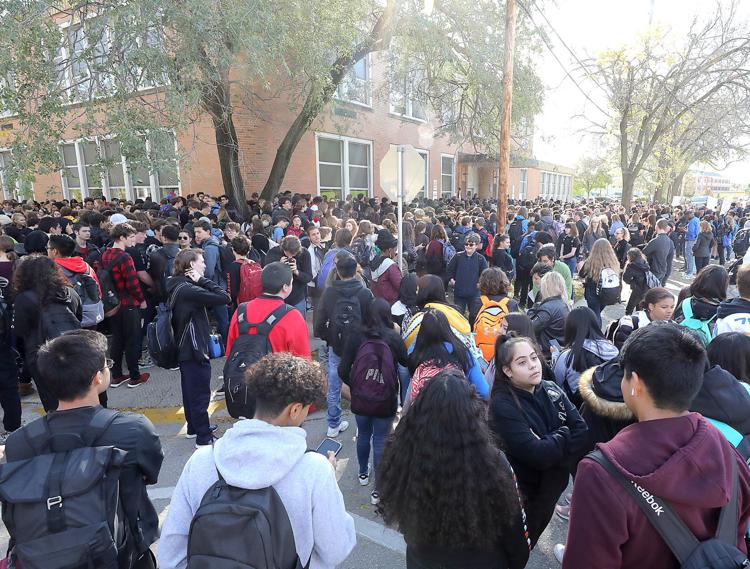 Michael Jones, the school's dean of students, also joined the students Friday.
"Marlon's an important member of our community," Jones said. "As a black educator, it is really essential that we retain and uplift our staff of color."
Jones, who has been with the district for six years but is in his first year at West, said Anderson is one of the best relationship-builders at the school, particularly for African American students.
"While there might have been good intentions behind the policy, the impact in this case has been pretty terrible," he said of zero tolerance.
Anderson didn't attend Friday's protest, but his son said he appreciated the show of support.
"He loves you," Noah Anderson said. "He loves all y'all."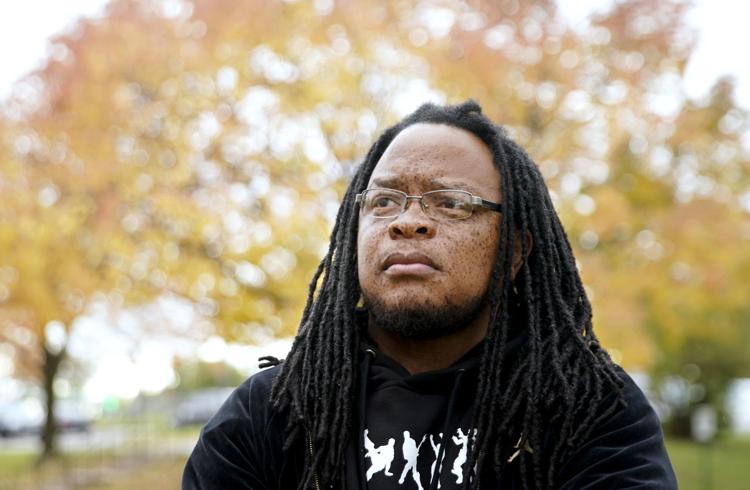 Details emerge
District officials also provided some new information on previous incidents of staff members being accused of using slurs after providing few details on the cases in the past.
Belmore said "maybe seven" employees resigned or were fired last year under the zero-tolerance approach to racial slurs. There have already been a "few" instances of someone being fired or resigning over the issue so far this year, she said.
All of the previous cases involved white district employees, Belmore said.
"When this term comes from a … white teacher, the impact is different and how that impacts our students of color, and particularly our black students," Reyes said.
Belmore said one of the employees who was fired last year is also appealing.
The Madison teachers union, Madison Teachers Inc., said last school year it was "not aware of any circumstance in which staff have directed the word at students with derogatory intent."
In one case last year, a teacher resigned after using "an inappropriate racial slur while reading from a book," according to the principal. In another, a white teacher who resigned after using the N-word with a student told the Wisconsin State Journal she was trying to correct a black seventh-grader after the student called a white student a "cracker," a derogatory term for whites.