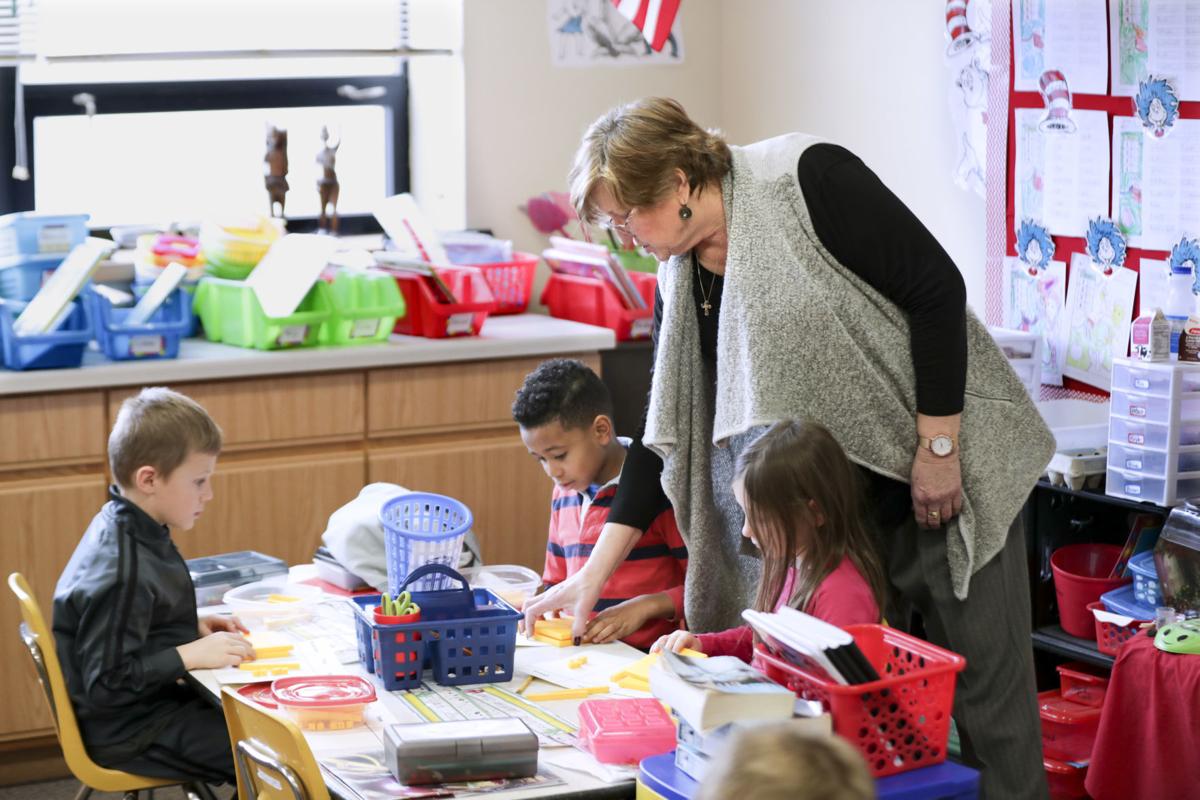 Three private Christian schools in Dane County will join the state voucher program this fall after years during which only one private school in the county offered spots for students to attend using a taxpayer subsidy.
Abundant Life Christian School and High Point Christian School in Madison and Westside Christian School in Middleton have signed up for the statewide voucher program in the 2019-20 academic year, expanding the options for income-eligible Dane County students to receive a public voucher to cover private school tuition.
Lighthouse Christian School on Madison's Southwest Side was one of 25 schools and school systems in the statewide voucher program in its first year in 2013 and has remained the only school in Dane County to be part of that program — now in its sixth year.
The three new schools are among the 262 schools and school systems across Wisconsin that will participate in the statewide voucher program in 2019-20, representing a 23 percent increase over the current academic year.
"One of the things that our school and church would like to do is make our educational opportunities available for a much broader socioeconomic group of people," said Charles Moore, principal at High Point Christian School on the Far West Side. "Madison public schools are really good schools, and so this is probably more of an option for parents who are looking for a religious school or a different kind of school."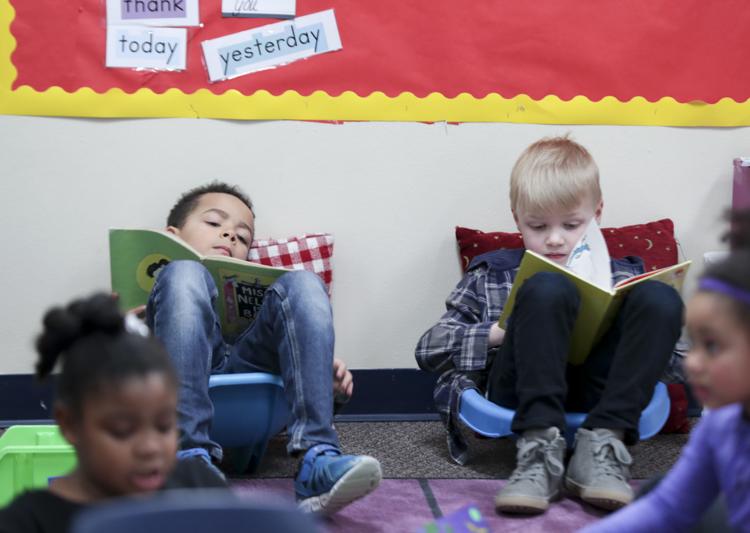 Founded in 1975 under the former name Middleton Baptist Christian School, High Point plans to offer up to 120 spots to students on the voucher program next school year, with the majority of them slated for a new campus planned in Mount Horeb, Moore said.
"We have been approached by a significant group of parents in the Mount Horeb area that are looking for a private, Christian school," he said.
As of Wednesday morning, eight students had applied for vouchers to attend the Mount Horeb campus, Moore said, but he noted it is early in the application period, which runs through April 20.
High Point Christian School in Madison, at 7702 Old Sauk Road, offers preschool through eighth grade. It is leaving 40 voucher spots available for students in 2019-20, Moore said. Half of those would be at the 4-year-old kindergarten level and the rest divided among kindergarten, first, second, third and fifth grades.
Critics of the voucher system say it siphons money away from public schools, while proponents argue it provides educational opportunities to those who might not otherwise be able to afford private school tuition.
Wisconsin has four voucher programs. The voucher program in Milwaukee — the oldest in the nation — started in 1990, followed by a program for the Racine School District in 2011-12. The statewide program started in the 2013-14 school year. A program for students with disabilities also provides vouchers for families seeking private schools.
Both Lighthouse and High Point are currently participating in the program for those with disabilities.
Between the 2013-14 and 2017-18 school years, the state has spent about $84.9 million to pay for income-eligible students to attend private schools as part of the statewide program, according to the state Department of Public Instruction.
The department estimates, though, that Wisconsin could spend $54.6 million on the statewide program for the 2018-19 school year alone as it continues to expand.
Enrollment in the statewide program has grown from 509 students in 2013-14 to 7,140 students participating this academic year as of the third Friday in September, according to DPI.
Students must meet an income eligibility requirement to be able to receive the state aid. For the statewide voucher program, that means the income of a family of four in which the parents or guardians are married must be $62,220 or less, and $55,220 or less if the parents or guardians of a family of four are not married.
In the upcoming school year, state law caps the number of students who can receive a voucher at 4 percent of a district's enrollment. K-8 students are estimated to receive $7,954 in 2019-20 and those in high school $8,600.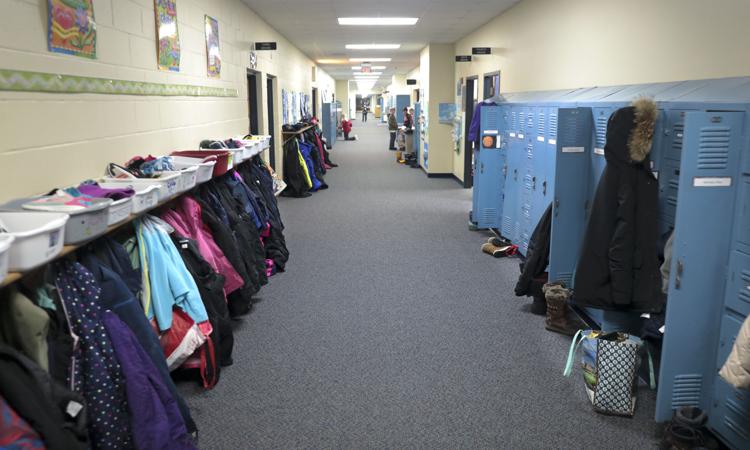 'Very happy' with program
Tia Sierra, principal at Lighthouse, 6402 Schroeder Road, said the school had about 125 spots available for vouchers this year, which makes up the majority of the 187 students enrolled in grades 4K through 8, through both the special needs and statewide program. A lottery was needed as about 200 students applied for the spots, she said.
"We've been very happy," Sierra said. "It is a lot more administrative work, obviously. It feels like we're highly scrutinized, everything we do, all the finances, the reports and things like that, but for us it's well worth it. That's what we're here to do is to educate students, so we're fine taking that on."
Sierra, who has been principal at Lighthouse since it opened in 2004, said for the past few years she's encouraged High Point and Abundant Life schools to gravitate toward the voucher program.
"We have more demand than what we can meet as far as space, so it would be my hope that all private schools would make themselves available to this program," she said.
'Good time' to enter
At Abundant Life, 4901 E. Buckeye Road, eight spots are tentatively planned to be available to students on vouchers, said Barbara Wiers, director of elementary and communications, adding that the school is "dipping our toe in" with the program.
"We've kept our eye on the program and been watching how it's grown and developed, and then through conversations with other Christian schools who have participated in it and our own desire to be able to serve families who desire Christian education but otherwise can't afford it, we felt this was a good time for us to step into the program," Wiers said.
Abundant Life, which was founded in 1978, offers K-12 education and currently enrolls 230 students, she said. The plan now is to have two seats available in kindergarten, two in first grade and four in ninth grade next school year, Wiers said.
Westside, 6815 Schneider Road, Middleton, enrolls 114 students now and plans to have up to 32 spots available next year for voucher students in grades 4K through 8th, said Principal Meredith Pucci.
Be the first to know
Get local news delivered to your inbox!