Of the 61 school districts that will ask voters on Nov. 6 for more money to build and staff facilities, two of the biggest asks will come from districts in the burgeoning Madison area — and both include a new elementary school as key to their plans.
The Middleton-Cross Plains and Monona Grove districts will both ask voters two questions, with yes votes in Middleton generating $143.7 million and in Monona Grove nearly $57.9 million.
In addition to building a $33.8 million, 525-student elementary school next to Pope Farm Conservancy, Middleton plans to:
Renovate and expand Middleton High School by about a third.
Relocate Clark Street Community School to the high school.
Add a cafeteria to and renovate Park Elementary School.
Convert the current Clark Street Community School building into a 4-year-old kindergarten/early childhood site.
In addition to building a $33.5 million, 615-student elementary school for grades three through five in Cottage Grove — designed to allow for later additions — Monona Grove plans to:
Improve safety and security and address maintenance and repairs across the district.
Update classrooms and learning spaces.
Reconstruct the high school track and athletic field.
The referendums were approved unanimously by their respective school boards, and came after more than a year of study by board-appointed citizen committees.
Middleton's referendum would cost the owner of a $200,000 home roughly $398 more in property taxes per year, while Monona Grove's would cost about $150 on a $200,000 home.
If the referendums pass, construction in the Middleton district would begin next summer, with a new elementary school open for the 2020-21 school year. Construction in Monona Grove would begin in spring of 2020, with the elementary school in Cottage Grove open for the 2021-22 school year.
Largest high school in state
Middleton spokesman Perry Hibner said the high school has seen seven additions since it was first built in 1929, and the eighth would bring its capacity to 3,000 students — likely the largest high school in the state.
Despite that, principal Steve Plank said the additions would reduce crowding and create a "sense of calm and intimacy" for staff and students that can't be achieved now when, for instance, students are having to wait in line to use the bathroom or sit on the floor to eat lunch because there's not enough room in the cafeteria.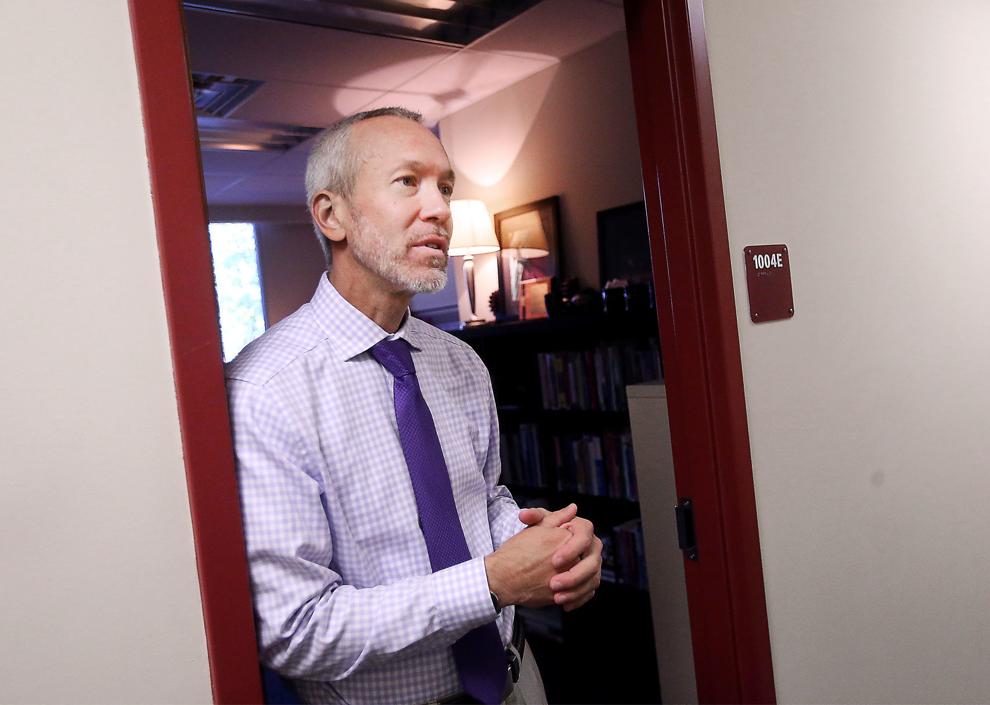 "The hallway numbers are crazy during passing times," said Lauren Dahler, a 17-year-old senior Hibner made available for an interview with the Wisconsin State Journal.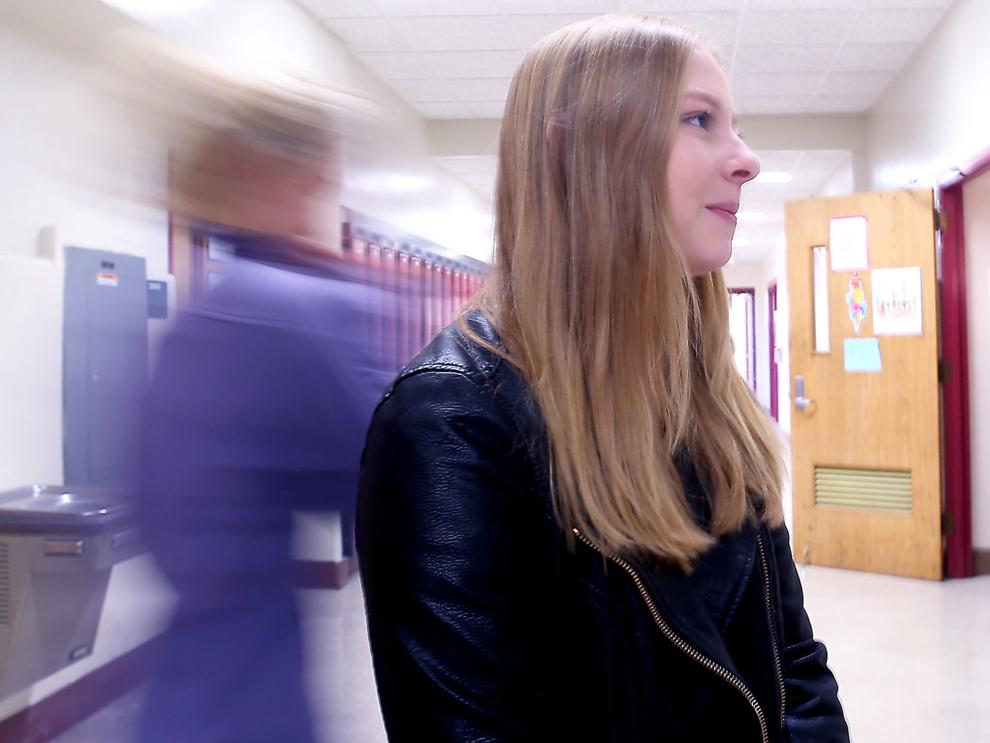 District officials toured other 3,000-plus-capacity schools with an eye toward creating smaller, more intimate areas within a single large school.
Middleton schools last went to voters in 2012, when they approved $59.9 million to remodel Kromrey Middle School and build an addition to Glacier Creek Middle School.
In Monona Grove, superintendent Dan Olson said "equally as important" as the new elementary school is the deferred maintenance work the referendum will fund, especially the $10 million worth of work at the district's second-oldest school, Winnequah Elementary, which was built in 1963 and where problems with its HVAC system led to mold in the building last summer.
Monona Grove's last referendum was two years ago, when residents voted to allow the district to exceed revenue caps by up to $2.6 million per year for five years to cover operational expenses.
When that referendum "expires," said Monona Grove spokeswoman Katy Byrnes Kaiser, "the board will have to look at all the different pieces — including state aid — and determine whether it is necessary to go back to the community to continue that funding."
No organized opposition
So far, neither district knew of any organized opposition to their most recent plans, and surveys of residents in both districts suggest they have the votes they need.
"I've visited all of the schools during open houses, marched in parades and handed out a ton of stickers and most of the comments were really favorable," said Kathy Nieber-Lathrop, a former Middleton-Cross Plains staffer who is leading the citizens campaign for the district's referendum.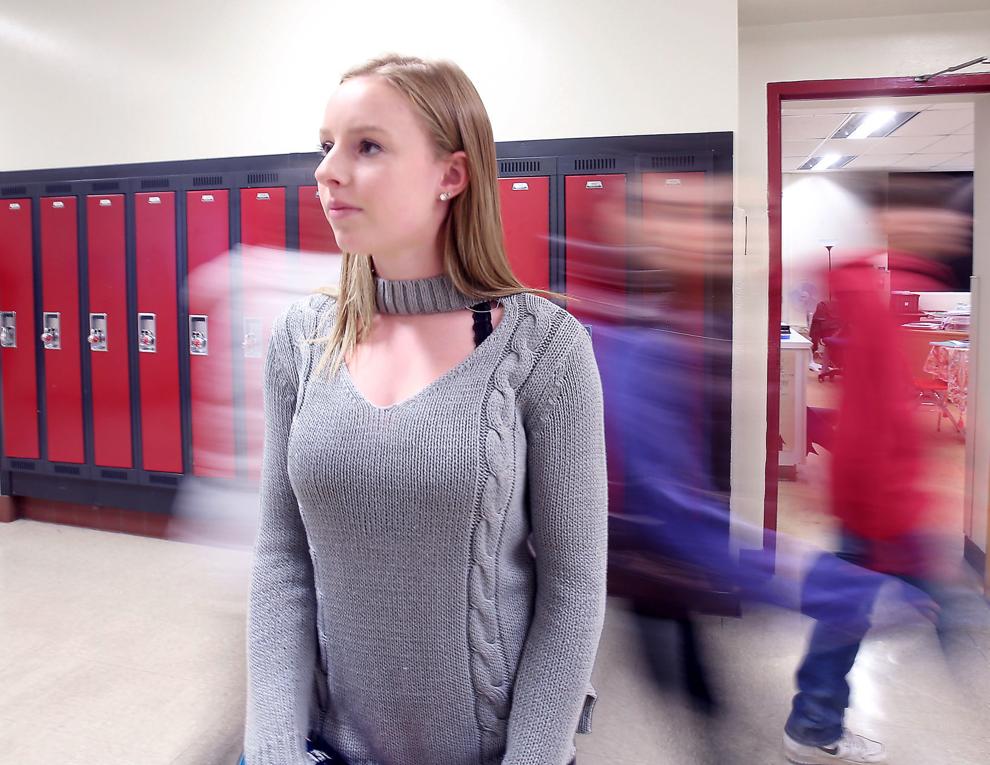 Results from a survey of Middleton-Cross Plains district residents in April showed 60 to 68 percent of respondents supported referendums to build a new elementary school, add a cafeteria to Park Elementary, and expand and update the high school, with 79 percent urging the district to pursue a referendum for school improvements generally and 64 percent saying they'd support a referendum to fund operations in addition to one for construction.
Only about 50 percent of respondents said they would back a referendum that expanded the high school's Breitenbach Stadium, which is not part of the ballot measures. Some 55 percent of respondents said they would support a referendum of at least $160 million.
In the Monona Grove district, a survey of residents found 62 percent would advise the district to go to referendum to improve and expand schools, and 55 percent supported a referendum of at least $67 million.
Still, 95-year-old Middleton resident Edith Sylvester said there are other elderly residents like her who aren't excited about what the Middleton-Cross Plains referendum will mean for their property tax bills, although she approved of the quality of education the district provides.
"I have talked to people who think it's too much, too big a deal, and they're all concerned about this," said Sylvester, who's lived in the city since 1954 and now lives alone in a home she and her late husband built in 1965.
Long-term plan?
In Monona Grove, the Facebook page CG Get out the Vote has been a source for those opposed to the referendum to air concerns about its effect on taxes and parts of the plan of particular interest to Cottage Grove.
Some in the village would prefer the district ask for more money to build a second high school in Cottage Grove, as well as reduce the number of transitions students typically make from school to school before they get to high school, according to Rhonda Gaudreau, 58, who has grandchildren in the district and whose daughter graduated from Monona Grove High School.
Currently, Cottage Grove students attend two elementary schools, for grades 4K through first and then second through fourth, before heading to Glacial Drumlin Middle School. If the referendum passes, those students would attend three elementary schools before getting to Glacial Drumlin for sixth through eighth grades.
The school board "skewed its assessment based on what it thought voters would accept," Gaudreau said, and the plan on the ballot is "never going to meet the needs of future populations of high schoolers."
Joe Neal, a 17-year-old Monona Grove High School senior, can't vote, but that doesn't mean he isn't thinking about the referendum.
He's sympathetic to concerns about crowding at the elementary level in Cottage Grove, saying that because of tight cafeteria space, his fourth-grade brother and second-grade sister eat lunch at Cottage Grove Elementary at around 10:30 a.m. and 1 p.m., respectively.
He's less convinced that the high school needs a reconstructed track and athletic field, as both look fine to him.
With a population of 8,100, Monona is landlocked from further growth, but Cottage Grove, now pushing 7,000 residents, is not.
Olson said there's plenty of capacity in the current high school, but as that is used up, it would make sense to build in Cottage Grove — but that's up to 20 years off.
"Is this a long-term plan?" he said of the district's building proposal. "I feel confident that yes it is."