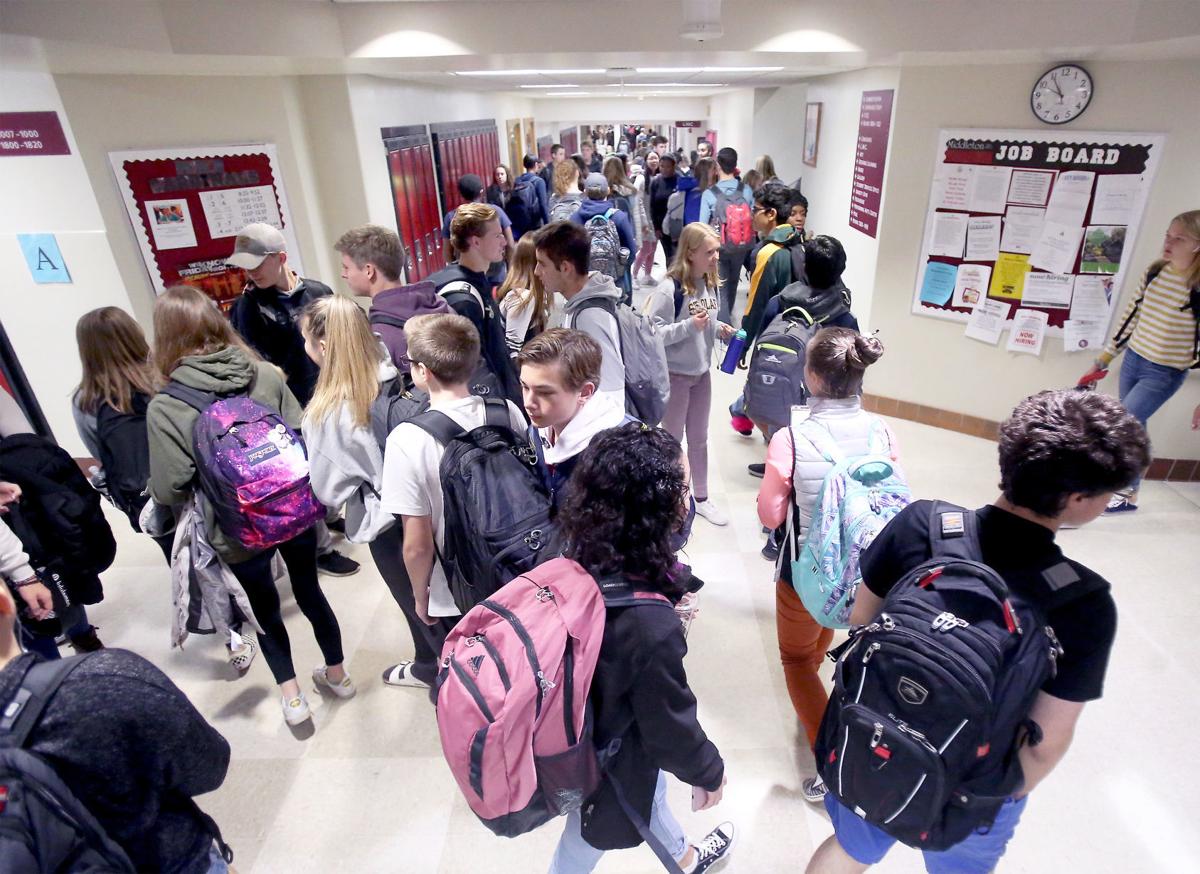 The Middleton-Cross Plains School District has suspended a staff member and is conducting an investigation after a group of about 60 students of color were segregated from the rest of the student body last week to take a test at Middleton High School.
In a videotaped statement Oct. 18, district Superintendent Dana Monogue said staff arranged for students to take a district assessment given to all ninth- and 10th-grade students.
"The mistake was that students were gathered together by race, segregating them from other students," she said.
District spokesman Perry Hibner said the STAR math and literacy test is taken annually in students' advisory classes and this year was scheduled for Oct. 14-25 for about 1,100 students.
He said staff had been discussing how to get about 10 to 15 students who "have been habitually missing advisory to take the test," and they decided to have them come to the library on the afternoon of Oct. 16, using the high school's computerized scheduling system to make the invitation.
"Instead of scheduling just those students to come and take the test it appears a message was sent to about 60 students who are African-American, Latino and mixed race to come to the library," Hibner said. "I don't know if the message said to come for an important meeting or to come and take the STAR test."
The district has apologized, and the staff member was placed on leave Oct. 17.
It wasn't clear Thursday whether all the students actually needed to take the test or whether the staff member thought only students who hadn't taken the test were being called to the library.
Hibner said Thursday that the director of employee services had interviewed the staff member involved but more interviews of other staff still needed to be conducted.
"I am sorry about the delay, but we want to make sure we get at the truth of what happened and not rush to judgment," Hibner said. "It sounds like the next meeting will take place on Monday or Tuesday of next week."
Last year, about 75 percent of Middleton High School's 2,200 students were white.