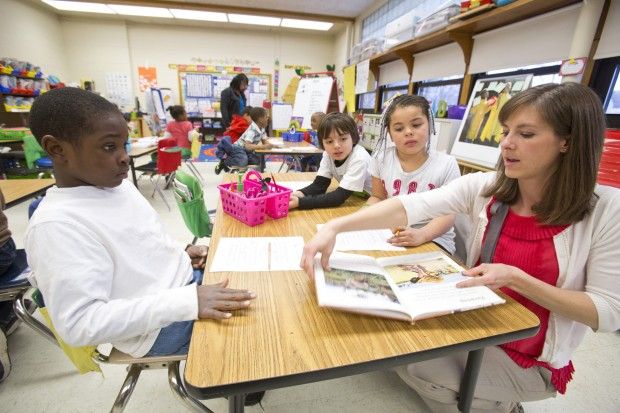 Mendota and Falk elementary schools have the highest rates of students transferring to other schools, according to a Madison School District report released Monday, while Lindbergh and Glendale elementary schools saw the highest rate of students transferring in.
About 34.4 percent of Mendota's students, or 137, transferred to a school outside of that attendance area this school year — a designation the school has received in previous years. About 76 percent of the school's students are economically disadvantaged, under federal guidelines.
About 30.8 percent of Falk students, or 104, transferred out, and it has a similar poverty rate. At Mendota 31 students transferred in, while 34 transferred to Falk.
Elementary schools that had the highest rates of students transferring in were Lindbergh and Glendale — both of which have poverty rates that match Mendota and Falk. About 32.6 percent of students at Lindbergh, or 71 , and 24.1 percent, or 105, of Glendale's students transferred in this school year.
Nearly 30 percent of the students at the Nuestro Mundo dual-language immersion charter school transferred in.
The schools with the lowest rates of students leaving are Randall and Shorewood Hills elementary schools, while Franklin and Midvale elementary schools had the lowest rates of students transferring in.
The district automatically approves transfers when students move out of their attendance area, regardless of capacity considerations. Sixty percent of the transfers by students in grades one through 12 are the result of moves, said Andrew Statz, the district's chief information officer.
At Monday night's School Board meeting, Superintendent Jennifer Cheatham told board members the district should look at program changes that could attract families to enroll their children at certain schools. She suggested a survey of programming desires might be worth-while in the future.
It was also suggested that the School Board consider revising its internal transfer policy.
Among middle schools, Sherman had the highest rate of students leaving, 24.3 percent, while O'Keeffe had the highest rate of students transferring in, 19.5 percent.
West High School had the highest number of students transferring in at 445, followed by La Follette at 190 students, 161 at Memorial, and 147 at East. East also had the highest number of students transferring out, including to alternative high school programs, with 271 students, followed by Memorial at 216, La Follette at 198 and West at 155 students.
The report said of the 552 new transfers this school year, 47 percent of them were to accommodate a family moving to another part of the city, while 10 percent were to keep siblings together at one school, 3 percent were due to students wishing to attend schools where a guardian or parent worked and 39 percent were "other."
District spokeswoman Rachel Strauch-Nelson said the district could not on Monday define the reasons that make up the "other" category.
Jeff Glaze contributed to this report.
Be the first to know
Get local news delivered to your inbox!