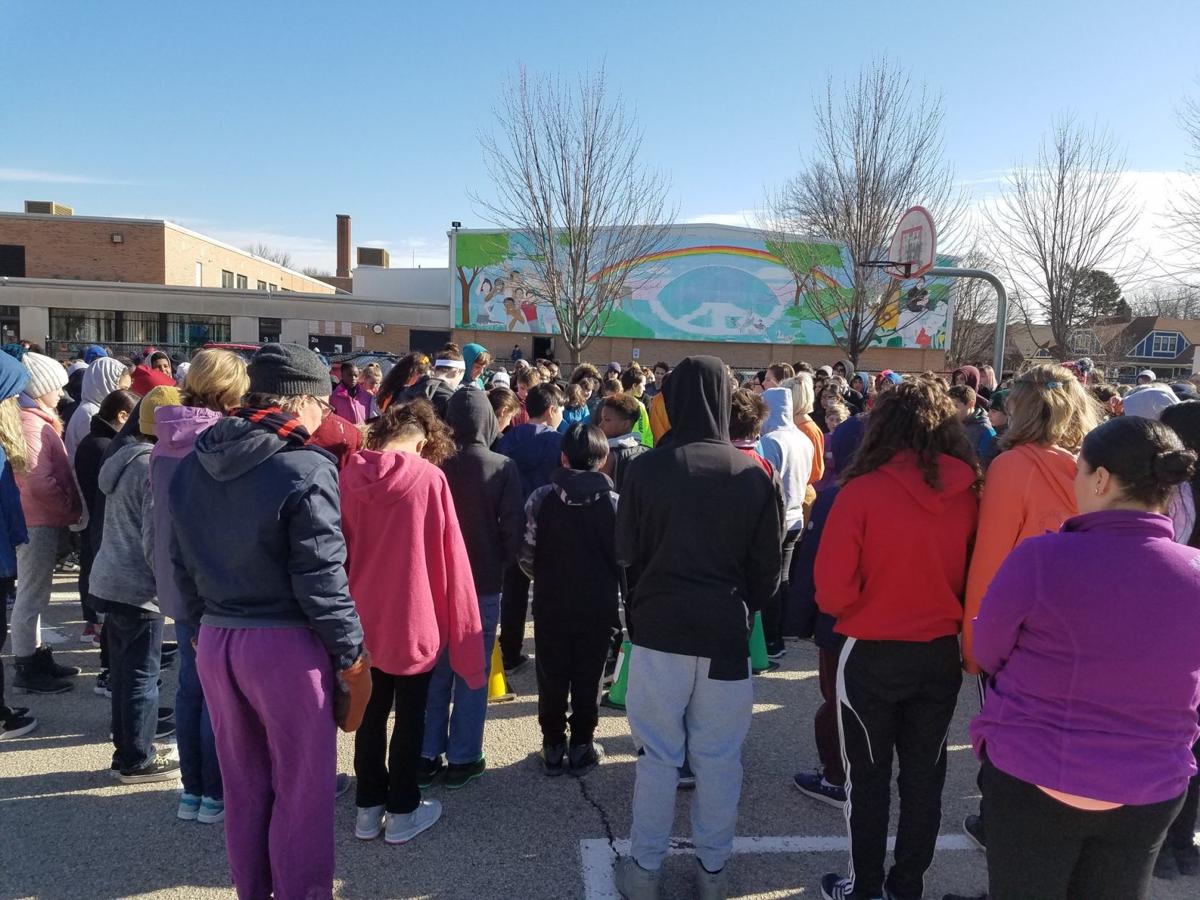 Two Madison schools conducted Code Red — or active-shooter — drills without alerting students or parents about the drills beforehand, leading to confusion on current school district policy and discussions about whether it should change.
The drills at O'Keeffe Middle and Marquette Elementary schools were met with criticism by parents who wrote to the principals and Madison School District officials to say students were distressed by the Oct. 17 incident, first reported by The Capital Times.
The letter — written by Jodi Vander Molen, mother of a third-grade student at Marquette, and co-signed by several other parents from Marquette and O'Keeffe — said students and teachers weren't aware of the drill and believed at the time they were in an active-shooter situation, which left many of them traumatized or scared.
Vander Molen said she wants parents to receive prior notification about active-shooter drills.
Liz Merfeld, communications coordinator for the school district, said district recommendations tell administrators to provide prior notice to students or families but the district needs to be more clear about the practices with school administrators. She said the district has been working on policies since last year's passage of Act 143, which in part changed state laws relating to school safety.
Marquette Elementary and O'Keeffe Middle schools, which share a building on the Near East Side, conducted the drills on the same day. O'Keeffe Middle School Principal Tony Dugas said the school has never sent prior notifications to families that drills would take place, but they had been on the school's calendar in previous years.
Policy handbooks for families state that Code Red drills are conducted once every semester and that "procedures are explained thoroughly to the students so they know exactly what to expect." It does not say students or families would be notified of the drills beforehand.
"I'm very sorry for any kid who has been traumatized," said Dugas, who has a child enrolled at the school. "It didn't come from a place of ill-intent. I truly believed we were doing what we were supposed to."
You have free articles remaining.
Dugas said he sent an email to parents after conducting the drill, saying a successful drill was conducted from 10 a.m. to 10:15 during which students and staff appropriately followed procedures.
Marquette Principal Sally Parks did not respond to requests for comment Friday.
Vander Molen said Marquette students' parents did not receive a message after the drill.
Merfeld said the school district became aware of the drill when it received the parents' letter. She said she was not aware of other drills at schools that day or week. Principals make the decision on when to hold Code Red drills as well as monthly fire drills and annual tornado drills.
"I know these principals care deeply for their students and were in no way trying to cause undue anxiety," Merfeld said.
Merfeld said the district needs to ensure school administrators understand its policy, which has been shifting with recent statewide legislative discussions on school safety.
"Some clarification from central office is due so that our schools, districtwide, strike the balance of practicing procedures and preparing students and not alarming them unnecessarily," Merfeld said.
Vander Molen said she hopes that parents, teachers and administrators in the district will now have discussions about how to conduct active-shooter drills without creating unnecessary fear for students, to allow parents to remove their students from class on drill days if there are psychological concerns and to give parents the opportunity to prepare at-home conversations on school safety following the drills.
She said the district needs to create a more comprehensive and specific policy for conducting active-shooter drills.
"I wish we wouldn't have had to have this conversation after students and parents seem to have been traumatized," Vander Molen said.