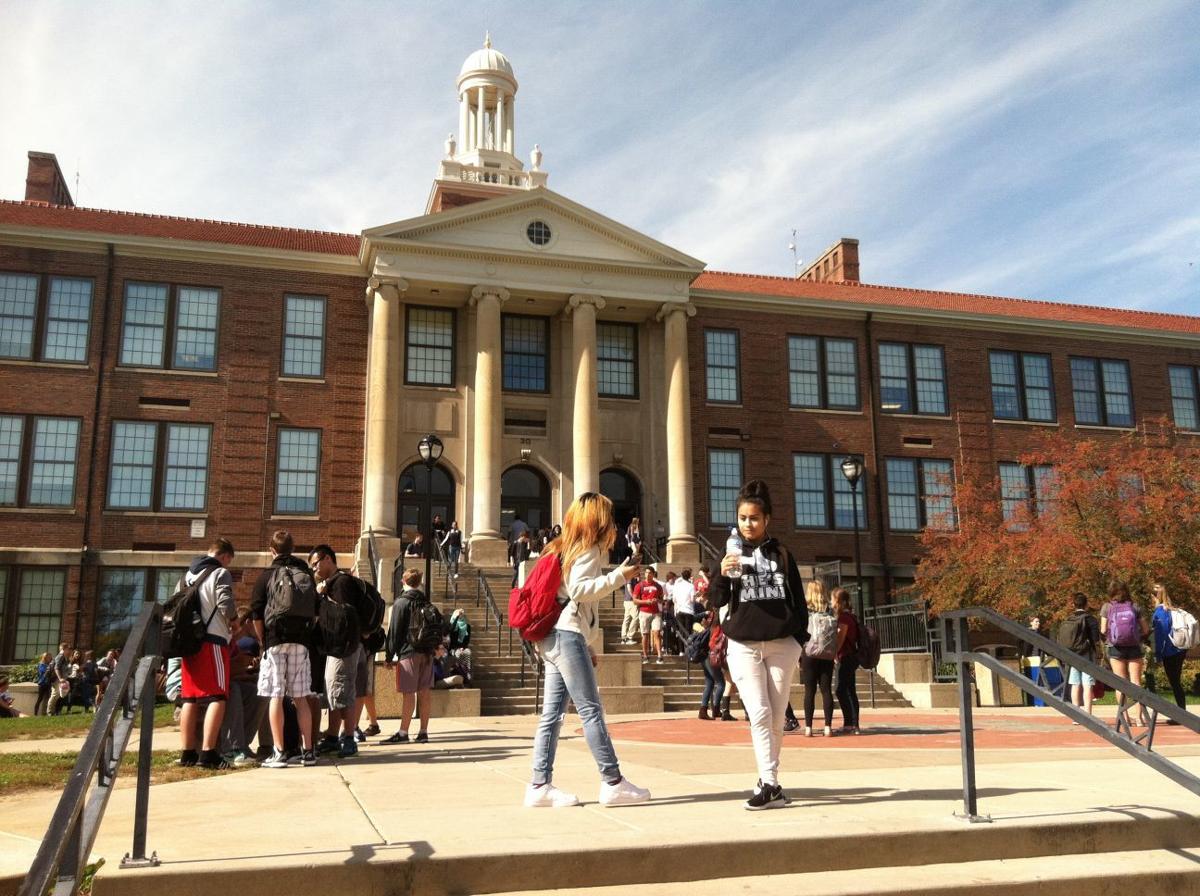 When Madison West High School students return to classes in the fall, they'll have a new avenue to learn about sexual health — and acquire free condoms.
The school is launching a pilot "Condom Availability Program" to provide the prophylactics to students who request them for free in an attempt to prevent sexually transmitted infections and teach them about sexual health.
While the pilot is still in the planning stages, Sally Zirbel-Donisch, the district's health services coordinator, said a key component will be education. Students will be told about reproductive health, proper condom use and sexual consent when they first seek a condom from the nurse's office, she said.
"It's really an idea that we've been thinking about for several years," Zirbel-Donisch said. "Other high schools throughout the country have had these programs, and we felt it was time that (the Madison School District) stepped up and did it ourselves."
School Board member Ali Muldrow said she is supportive of the pilot.
"It de-stigmatizes the conversation about what options young people have, and it normalizes contraceptives and protection and getting testing," said Muldrow, who follows issues of reproductive health and safe sex as the director of GSAFE.
While she understands some people prefer youth to pursue abstinence as a way to prevent unwanted pregnancy and sexually transmitted infection (STI), Muldrow said she believes "our young people have to be engaged in conversations and have options and be well-informed."
Zirbel-Donisch said the plan is to have the condoms paid for by outside-partner organizations.
While most four-year University of Wisconsin System colleges offer free condoms, doing so in Wisconsin high schools remains relatively rare.
The state Department of Public Instruction estimated in 2016 that 6.9% of high schools in the state provided free condoms, based on a weighted survey of high school principals.
The decision for the pilot comes after an increase in sexually transmitted infections among youths nationwide, statewide and at West High School.
Rates of sexually transmitted infections in Wisconsin for people between ages 15 and 19 peaked in 2011 and then tapered off before rising each year between 2014 and 2017, according to data from the state Department of Health Services. Nationwide, rates of chlamydia, gonorrhea and syphilis infections among that age group also climbed during the same time frame.
According to information Public Health Madison & Dane County provided the school district, the number of instances of sexually transmitted infections at West High School increased from about 40 in 2015 to more than 90 in 2017.
The district said 60% of West High respondents to the 2018 Dane County Youth Assessment survey — which tracks middle school and high school student behaviors and risks every few years — reported having voluntary sexual intercourse at least once compared with 35% of students from all Dane County high schools.
Out of 305 sexually active West High students who responded to the survey, 21% reported never using a condom as a way to prevent a sexually transmitted infection and 28% said they sometimes use one.
Countywide, 15% of high school students who are sexually active said they never use a condom to prevent a sexually transmitted infection and 29% sometimes use one.
Sara Mader, the sexual health program coordinator for Public Health Madison & Dane County, supports the idea of piloting the program and believes having free condoms would increase their use by students.
"We do know that STI rates, both nationally and in Dane County, are going up in all ages and in teens as well," Mader said. "We know that condoms are effective in preventing sexually transmitted infections."
Zirbel-Donisch said most research into school-based condom programs does not show a related rise in sexual activity among teenagers.
A 2017 academic review examined nine studies into school-based condom programs. The review found most studies suggest that the availability of the contraceptives increases their use, while none of the studies reported free condoms being linked to an increase in sexual activity.
The district conducted focus groups with West High students and parents starting in April, Zirbel-Donisch said, and the vast majority were supportive.
Muldrow said she would like to see the pilot expanded to all high schools, along with the broader community, as she views free contraceptives as "an expression of universal health care."
At the end of the next school year, district officials will evaluate the program and make recommendations on whether to expand it, Zirbel-Donisch said.
"I think many times students learn (about sexual health) from their peers, and this will give them an opportunity to talk to someone who's knowledgeable about their health," she said.
Be the first to know
Get local news delivered to your inbox!