Madison's teachers union wants to know how candidates for Madison School Board feel about charter and voucher schools, the school district's approach to bad student behavior, and how to better recruit and retain teachers of color.
Questions about those topics and others are included in a 30-item questionnaire sent to the 10 people on the Feb. 19 primary ballot for three seats on the board. The top two winners for each seat will go on to compete in the April 2 general election.
Madison Teachers Inc. wants to know candidates' thoughts about both charter schools authorized by the School Board and what it calls "private charter schools governed by others," but which presumably include publicly funded charters authorized by the UW System and other public entities allowed to authorize charters under state law. MTI executive director Doug Keillor did not respond to a request for clarification.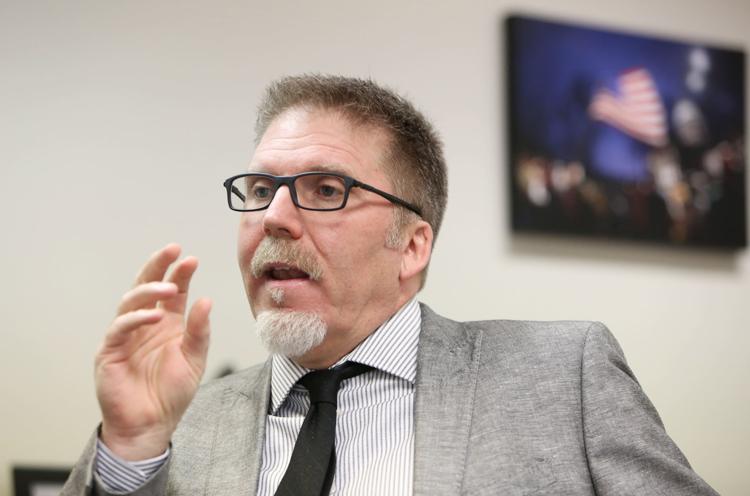 The questionnaire also includes several questions about teachers' ability to have a say in their compensation and working conditions, and asks whether the candidates "support the reinstatement of collective bargaining rights for all public employees (currently prohibited by Act 10)?"
Act 10 is the controversial 2011 law passed by Republicans that stripped most collective bargaining rights from most public-sector employees. MTI mounted a failed legal challenge to the law.
"School staff experienced a reduction in take home pay after Act 10 was passed and salary increases have not kept pace with the cost-of-living," one question states. "The District is experiencing increasing difficulties in attracting and retaining qualified employees. If elected to the Board of Education, what is your plan to increase pay for school staff?"
The union also asks candidates what they see as the "underlying issues" responsible for the poorer academic achievement of students of color in the district and asks how they would address the issues that lead to such achievement gaps.
The union's questions were developed by its 13-member political action committee, and answers to them were due Friday. The union PAC was scheduled to interview candidates Wednesday before determining whether to endorse anyone in the primary. Historically, union-endorsed candidates have done well in School Board elections.
Keillor said all of the candidates' responses will be posted on the union's website, likely by early next week.
Madison School Board elections are unlike most other school board elections in the state in that candidates must opt to run for one of the open citywide seats on the seven-member board. As a result, if there is no competition for a seat or if the vote totals for that seat are especially low, a candidate for that seat can still be elected to the School Board over candidates for other seats who get more votes.