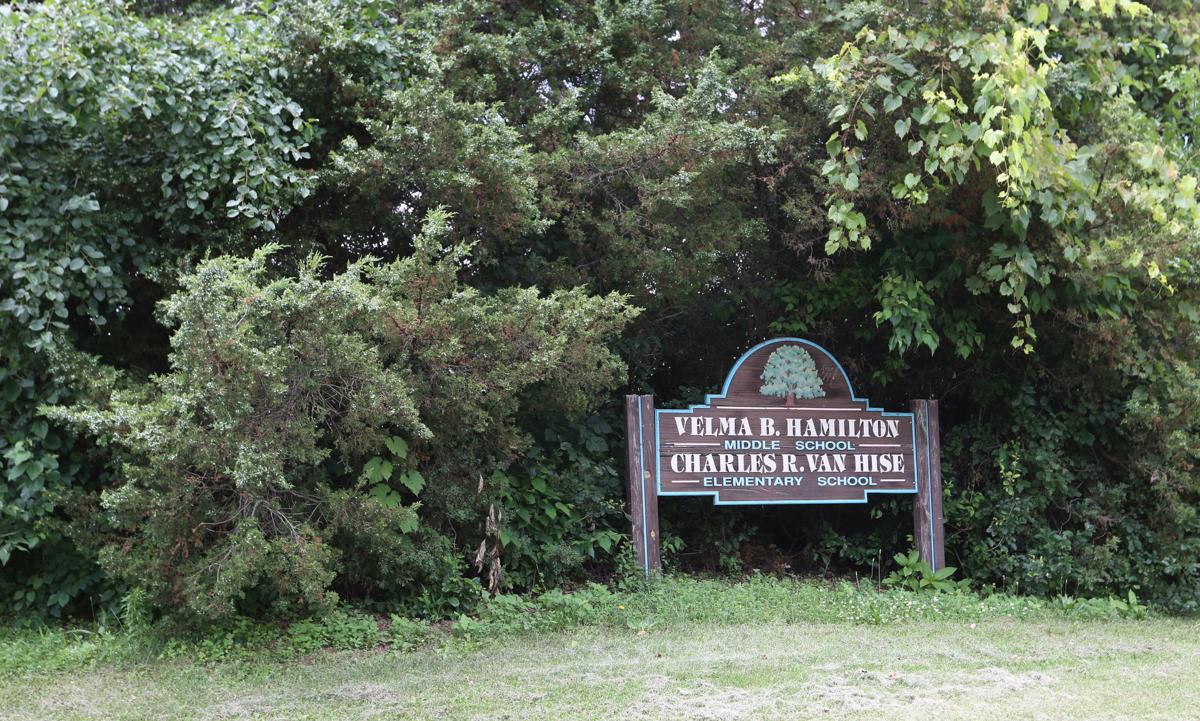 The Madison School District's teachers union said Friday that none of six teachers who used the N-word in front of students this school year directed the slur at students or used it in a manner meant to be derogatory.
All of the teachers were removed from their positions shortly after the incidents, and all later resigned.
"We are not aware of any circumstance in which staff have directed the word at students with derogatory intent," the union said, but said the district has taken a "zero tolerance" stance toward the use of the word and cautioned teachers never to use it — not even when it appears in curriculum.
"Adventures of Huckleberry Finn" and "To Kill a Mockingbird," for example, are books that include the N-word and are taught in Madison schools.
Use of the slur by the six teachers was reported to have happened in November and December. Two of the incidents happened at West High School, and one each at East and La Follette high schools and Hamilton and Jefferson middle schools.
District officials have provided little detail about what happened in each case. In response to the union's newsletter, district spokeswoman Rachel Strauch-Nelson said Friday that "anytime a racial slur is used, it is derogatory."
MTI executive director Doug Keillor declined to provide any further information about the incidents, but said the union released the statement in the newsletter because, "We've received a number of questions recently from members about teaching curriculum materials that include the word and felt we needed to provide some guidance in this area."
In an email to staff on Feb. 8, Superintendent Jennifer Cheatham said, "No matter the context or circumstance, the use of racial slurs or hate language aimed at a person's protected class status is unacceptable in (the Madison School District)."
She said that when such an event is reported, an investigation is begun and the employee involved is typically put on paid leave.
"When cases are found to be true, employment in our district is ended," she said.
Strauch-Nelson said last week that Cheatham's zero-tolerance stance on racial slurs is not in conflict with due process protections afforded teachers union members in disciplinary cases.
"There are behaviors, including using a racial slur, that are unacceptable," she said in an email. "We have a thorough investigation process that provides due process and ensures the right steps are taken for all involved. The purpose of our process is to uphold the integrity of a comprehensive investigation process through gathering facts, and reaching a fair and transparent resolution to the complaint/situation."
More reaction
Ruben Anthony, president and CEO of the Urban League of Greater Madison, agreed that there is no circumstance in which the use of the N-word is acceptable, but he declined to say whether if what the union says is true, the six teachers should have been able to keep their jobs.
"I don't know if that circumstance is true," he said of the union's description of the incidents.
Only one of six candidates on the April 2 ballot for three School Board seats responded Friday afternoon to a request for comment on the union's statement.
David Blaska, the lone conservative in the race, said he agreed with MTI's advice to members.
"I would only add that they also prohibit students from saying the N-word as well and, while we're at it, to forbid dropping the F-bomb," he said. "That would improve classroom learning immeasurably."
Guidance sought
In its newsletter, MTI advised teachers who will be using curriculum that includes the N-word to speak to their building principals about how to handle references to the word. It said it has asked for more guidance from the district about such cases.
Strauch-Nelson said the district's "curriculum and instruction department is working on more detailed guidance, getting feedback from teachers and finalizing that guidance for schools."
The union also said it's working on ways to advance its anti-racism work and that the union's board met this week with the district's Black Educators Network.
Among the ideas they discussed were changing schedules to allow greater participation in the union by people of color, developing training around race and equity, "clarifying the purpose of meetings and the roles that different Union positions play to build engagement among educators of color," getting union members of color more involved in state and national teachers unions, and "reviewing and reflecting upon how conversations are taking place in all MTI spaces and groups to help all members feel welcome and heard as Union brothers and sisters."
Be the first to know
Get local news delivered to your inbox!