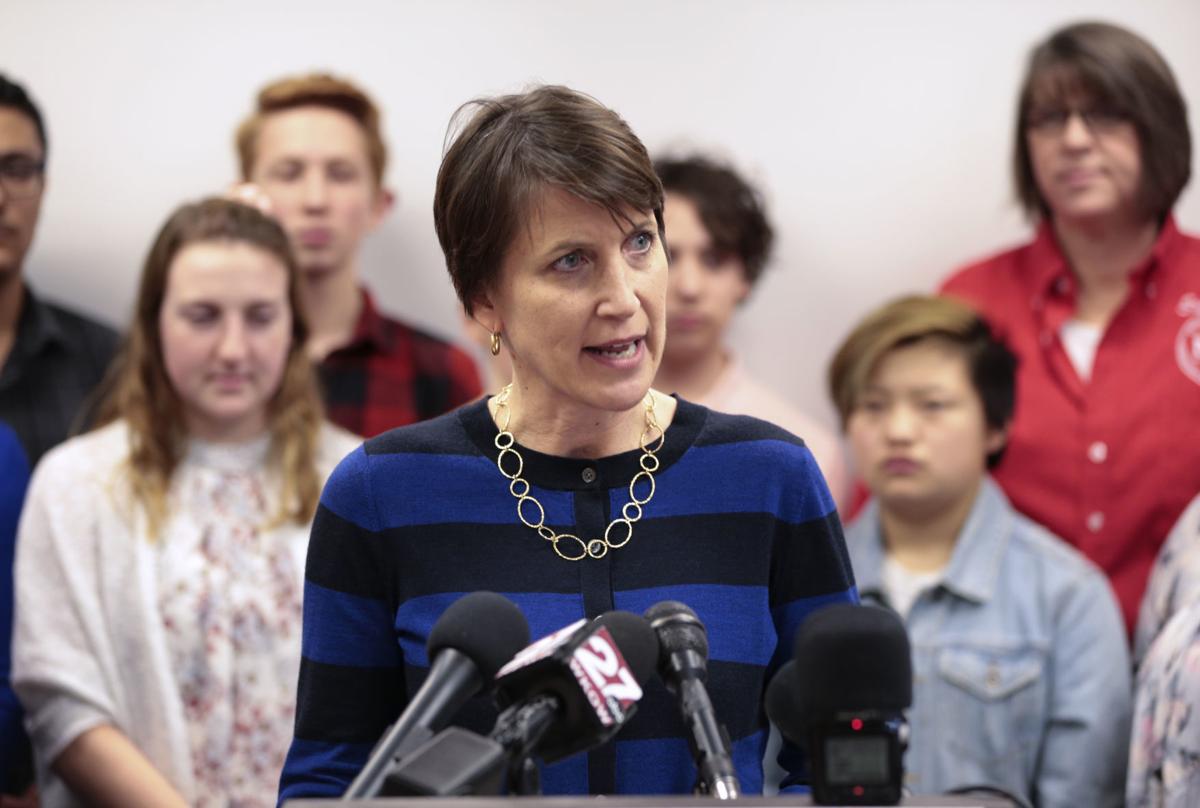 Superintendent Jennifer Cheatham is expected to announce Wednesday a plan to resign as head of the Madison School District after six years of leading the state's second-largest school district, according to a source with knowledge of the situation and multiple media reports.
The decision comes near the end of a tumultuous year for the district over the racial climate of schools and questions about safety. In March, Cheatham admitted it has been a "trying" one.
The Isthmus first reported Tuesday night, citing unnamed sources, that Cheatham plans to announce her resignation at a press conference Wednesday, though it was unknown when she plans to leave. Other local news outlets, citing unnamed sources, also reported the same information.
The Wisconsin State Journal spoke with one source with knowledge of Cheatham's decision who confirmed that she plans to resign, though the source declined to be identified. The newspaper contacted several other sources with ties to the district, but none would comment on the reports.
The Madison School Board met Monday in closed session to discuss "consideration of employment of a district administrator," according to a meeting agenda.
District spokeswoman Rachel Strauch-Nelson, School Board President Mary Burke and several other board members did not respond to requests for comment.
During her time in Madison, Cheatham has overseen the implementation of a new disciplinary policy that moved the district away from zero-tolerance and toward preventative approaches. The policy, though, has been criticized by some as being too light on misbehaving students.
Cheatham has also led the exploration into the "community school" model, which takes a wrap-around approach by offering certain services and programs with the goal of maintaining family stability.
This year, Cheatham included a commitment to "Black Excellence" as part of the district's strategic framework with the goal of boosting African American academic achievement in a district that has long struggled with a racial achievement gap.
Former School Board member Dean Loumos said Cheatham is "quite bright and successful."
Cheatham was hired in spring of 2013, leaving a job as chief of instruction in Chicago Public Schools to replace Dan Nerad. Jane Belmore filled the position in the interim between Nerad and Cheatham.
The Madison position is Cheatham's first job as a superintendent. She received her education doctorate from Harvard University's Urban Superintendents Program. Early in her career, Cheatham taught at schools in the Detroit area and in California.