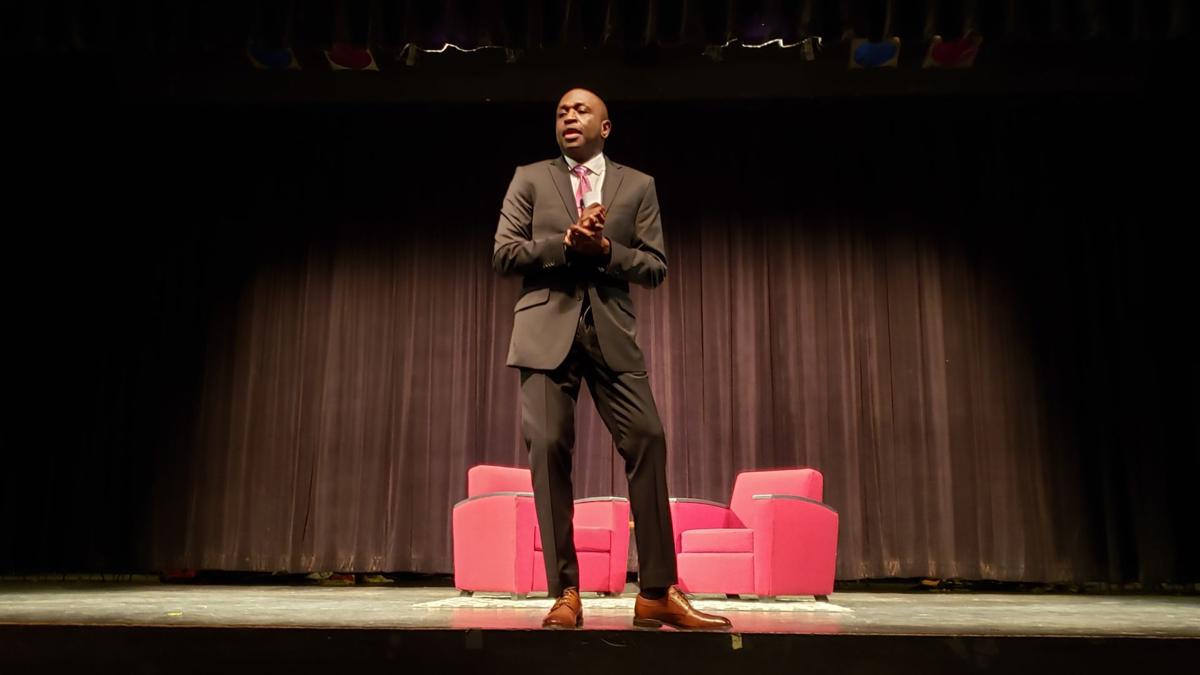 A finalist for Madison School District superintendent is resigning from his job leading improvement efforts for low-performing Georgia schools amid an audit into the office he heads.
The Georgia Board of Education on Friday accepted Eric Thomas' letter of resignation as the state's chief turnaround officer, Meghan Frick, spokeswoman for the Georgia Department of Education, said Friday evening.
It comes one day after Thomas visited Madison as a finalist for the superintendent job.
Frick said the Georgia board also voted to forward an audit into Thomas' office to the state's inspector general for further review.
Thomas is one of three finalists to become Madison's next superintendent. Madison School Board President Gloria Reyes wouldn't comment on whether the resignation affects his standing.
In a statement, Thomas questioned the neutrality of the audit, which was started at the request of Georgia's state superintendent, Richard Woods, after Woods' office received allegations of discrimination, conflict of interest and misuse of funds in the Chief Turnaround Office.
Thomas said in the statement his office "operated within all established protocols and procedures." He also said in the statement he was not interviewed nor were documents from Thomas accepted as part of the audit.
In the statement Thomas said that since the Chief Turnaround Office was created in 2017 — and the Savannah, Georgia, native was appointed to be its first leader — Woods, who was elected as state superintendent, has argued the office should report to him instead of the state Board of Education, the members of which are appointed by Georgia's governor.
Thomas, in his statement, termed the relationship between his office and that of the state superintendent "hostile."
"The dynamic or the relationship between the Chief Turnaround Office and the state superintendent has not been very good," Thomas said Thursday when speaking with reporters following a community forum in Madison. "I'll simply say: 'politics in education.'"
During the forum at La Follette High School, Thomas emphasized his career background of identifying challenges and finding solutions to improve outcomes.
"I would love to be a part of a story that happened in Madison," he said at the forum. "As this community is transforming itself, I'd love to be a part of the transformation in the district."
When asked about the audit Thursday, Thomas said the allegations came about after an individual was "separated" from the office.
"Those allegations have been sort of investigated, and I think in December, they were all, I think, 100% refuted," he said Thursday.
Thomas' resignation letter, which was dated for Tuesday, says his last day as turnaround officer will be May 30, but Frick said the state Board of Education voted Friday to place Thomas on leave and appoint an acting chief turnaround officer.
"My tenure as Georgia's first Chief Turnaround Officer will always be an unforgettable experience," Thomas said in his resignation letter. "I am deeply proud of our successes."
In the letter, Thomas said it was his third "attempt" — placing quotes around the word — at resigning since legislative efforts to restructure his office last year.
"I appreciated and was deeply humbled by Board members and others asking me to forgo previous resignations," he wrote. "My wife and I firmly believe we have now arrived at such a transition point."
Various news reports name Thomas as having been a finalist for education positions last year in New York, Ohio and Michigan.
The other two candidates for Madison superintendent are Matthew Gutierrez, superintendent of the Seguin, Texas, school district, and Marguerite Vanden Wyngaard, a former Albany, New York, superintendent and current assistant education professor at the College of Saint Rose in Albany.
Madison School Board members met Friday in closed session to deliberate on selecting a superintendent. Reyes would not comment on whether a decision had been made, but district spokesman Tim LeMonds said there was no decision Friday and board members planned to meet again in closed session to continue deliberations.