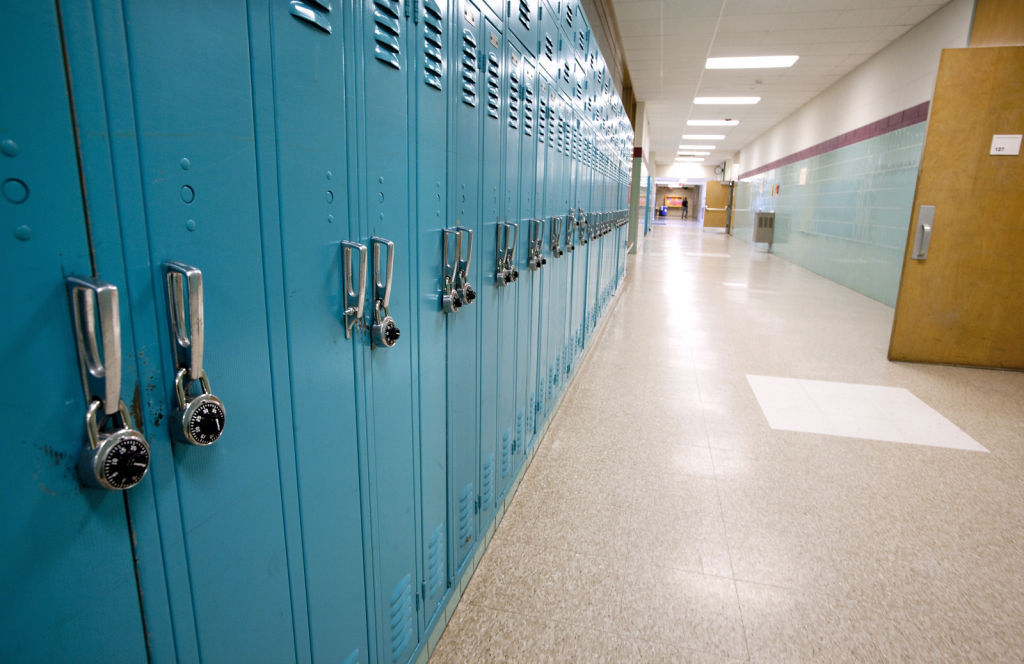 When teaching about human growth, body development, bullying and family structures, the Madison School District wants students to learn the skills to navigate the sometimes-difficult subjects.
Changes made to the district's human growth and development curriculum in the past few years emphasize that students know topics and are able to apply certain skills — such as a second-grader being able to recognize a situation as unsafe and know how to report it to an adult — over simply memorizing information.
"This is moving to a concept where information alone is not enough to change behavior," Ashley Riley, physical education, health and wellness coordinator for the district, told School Board members Monday. "The thought is that we need to not only talk about function of health knowledge, but through the sense of practicing skills that lead to better health literacy for students."
For example, Riley said, it's not just about students being able to know what foods are healthy to eat, but actually practicing good eating habits.
"That way, students have opportunities to demonstrate those skills and practice them before applying certain things in real life," she said.
At a work group meeting, the board was updated on new approaches topics like healthy relationships, knowledge of contraceptives, sexually transmitted disease, safe social media use and cyber-bullying.
The switch to a skills-based approach on health education has been made over the past few years at the high school and middle school levels, said Patti Schaefer, the district's STEM director. But this school year, the district is applying the approach to elementary grades.
As part of the next steps in revising the curriculum, Schaefer said the district will take a deeper look at how sexual consent is taught at the secondary grade levels.
Board member Ali Muldrow urged the district to be "ambitious and bold" when further developing how consent is taught as the country is in its "infancy" of consent-based education.
Another change the district made this school year is further defining "learning outcomes" for health education.
For example, a kindergarten student should understand there are safe, unsafe and unwanted touches; by the third grade, students should demonstrate the use of refusal skills, such as clear and assertive "no" statements and walking away; and in the seventh grade, the goal is for students to be able to identify and describe dating or sexual health situations that require adult or professional intervention.
The district has previously had learning outcomes for students, but multiple grade levels, such as 3 through 5, were grouped together, Riley said.
With the revision, the learning goals are set for each grade from 4K through 8, and a collective group of outcomes expected for high school students.
"These get a lot more specific per grade level so you can see the progression," Riley said.
Preparing parents
To inform parents about what health topics their children are learning, board member Cris Carusi said the district could do something similar to the way parents can receive a refresher on multiplication tables during back-to-school nights, allowing them to be more prepared if a child asks for help.
"How I learned human growth and development is really different from what we're teaching right now," Carusi said. "Nobody in my generation got consent-based sex ed. I think that would be enormously helpful in terms of trying to address rape culture."
Health curriculum
The health curriculum the district is using is "developmentally appropriate, medically accurate, non-stigmatizing, culturally relevant and inclusive" material — based in part on suggestions by the state on such curriculum, which is optional for districts to teach.
If a district chooses to teach about sexual education, the state requires a few topics be taught, such as an emphasis on abstinence as the only reliable way to prevent unplanned pregnancies or STDs. Parents are allowed to exempt their children from all or part of human growth and development instruction.
School districts are mandated by the state, though, to provide general health education on topics like hygiene and the effects of alcohol and drugs.