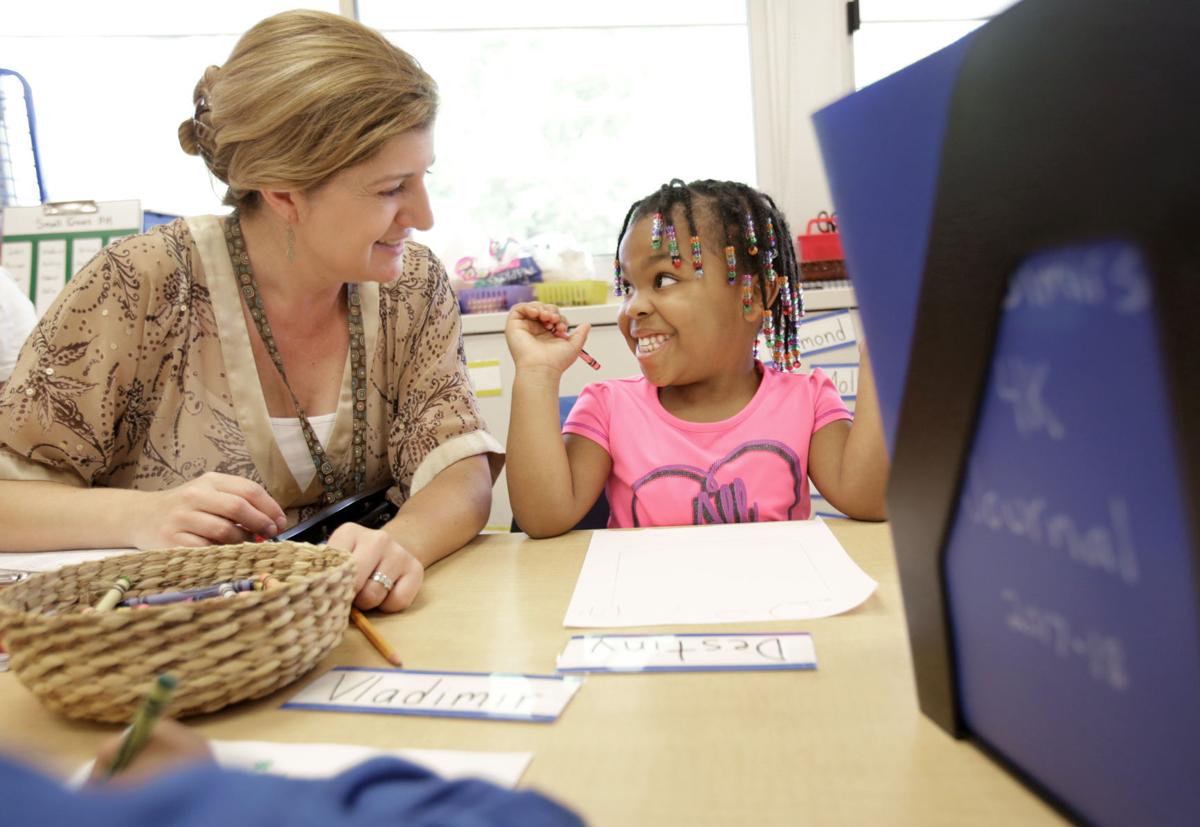 The Madison School District is looking to take a step closer to full-day 4-year-old kindergarten by piloting the program at two schools next year. But paying for the project could hinge on the outcome of next month's operating referendum.
Billed as a strategy to head off academic gaps early, the district is proposing a three-year pilot on full-day 4K, representing one of the biggest changes in the district's 4-year-old kindergarten program since it was launched as an optional half-day offering in 2011.
"This is our biggest and best equity strategy that we can provide, is providing intense early care and education support," Culleen Witthuhn, the district's director of early learning, told the Madison School Board during a meeting Monday.
The district estimates it would cost $1.3 million over a three-year period to operate up to four 4K classes for a full day.
The proposed funding source is the yet-to-be-decided $33 million operating referendum on the Nov. 3 general election ballot, which could permanently raise the district's revenue limit if passed by voters.
Kelly Ruppel, chief financial officer, said it's not impossible to move ahead with the pilot if the referendum fails, but it would be "incredibly difficult."
Currently, Madison has an optional half-day program for 4-year-old students, which is held at both Madison elementary schools and child care centers the district partners with. But the half-day schedule presents barriers to families, particularly those without flexible work schedules or those who can't arrange child care for the remainder of the day.
According to the district, research has found switching from a half-day to a full-day 4K program can increase literacy and numeracy skills, improve the social-emotional and motor skills of children, and is particularly beneficial for students of color and low-income students.
"We know that there is a great deal of research that shows the importance of early learning for students," said Carlettra Stanford, co-chief of elementary schools.
Since launching, enrollment in the 4K program has held pretty steady at about 1,800 students a year. But enrollment dropped to about 1,400 this school year.
Witthuhn said it's likely related to the COVID-19 pandemic, with parents either choosing a private pre-school option that had in-person classes or families waiting to enroll until Madison reopens 4K classrooms.
Starting in the 2021-22 school year, the district is proposing one full-day 4K class each at Leopold and Mendota elementary schools.
The schools were selected because of limited child care options in the area, and both use a "community school" model that provides wrap-around and social services for the entire family.
In 2022-23, a third class would be added at an elementary school, and a fourth class would be hosted at one of the child care providers the district currently partners with to host the half-day 4K program.
All four classes would be maintained in the 2023-24 school year as the district collects data on outcomes and determines whether it's possible to expand.
Wisconsin school districts, though, can face financial barriers in running full-day programs because of the way 4-year-old kindergarten students are counted for state funding purposes.
Currently, students in a 4K program are counted as 50% or 60% of a student — even if they're in a full-day program — when tallying a district's overall headcount, which in turn determines how much state money schools receive.
Going forward, the Madison School District would treat full-day 4K as a "targeted equity strategy" that could expand to schools most in need, Ruppel said.
Unless the state fully funds 4K students, she said, "it will be difficult to provide the program universally."
Be the first to know
Get local news delivered to your inbox!