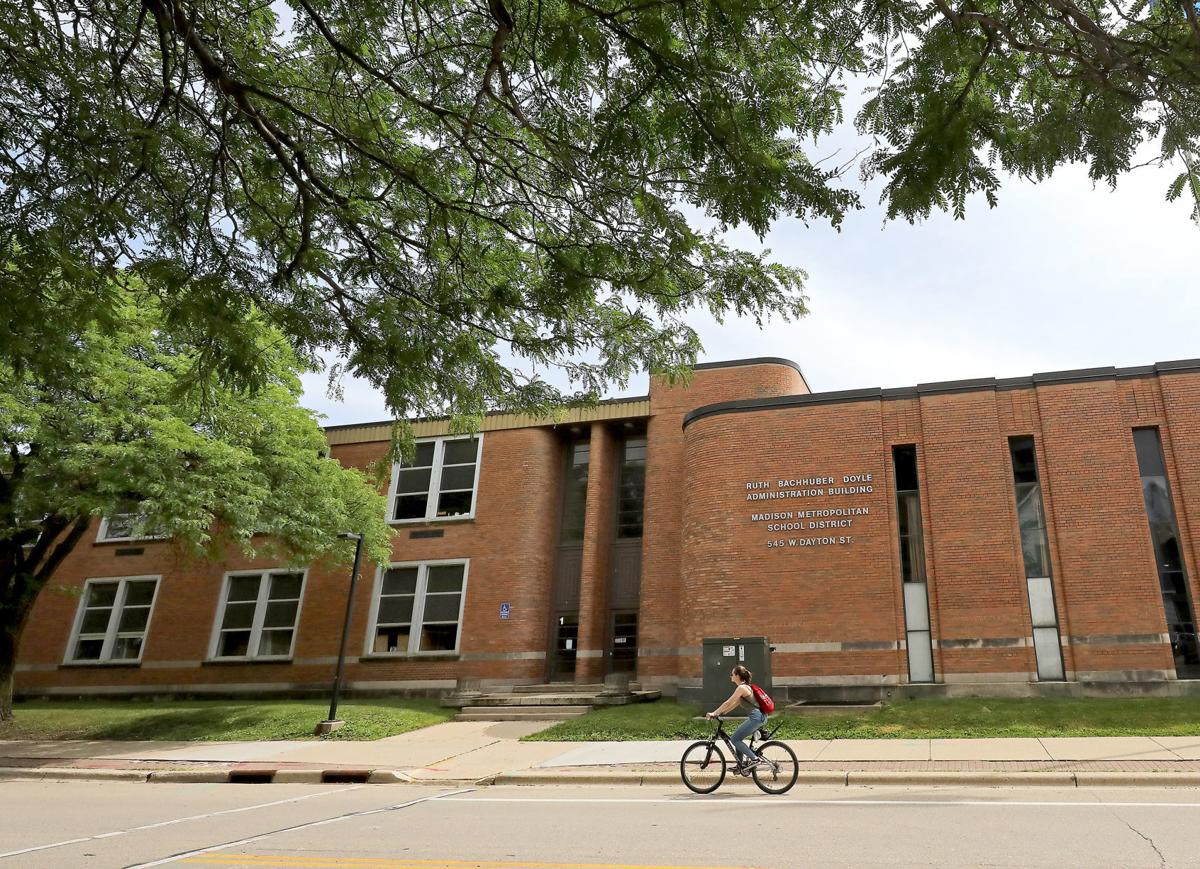 A conservative legal group is giving the Madison School District 45 days to change a policy the organization says unconstitutionally bars parents from finding out from school staff if their child is transitioning genders or it will sue the district.
The Wisconsin Institute for Law & Liberty, or WILL, sent a letter Wednesday to the district laying out its legal arguments against portions of a "guidance document" for working with transgender and non-binary students, which prohibits staff from revealing to parents if their child is transitioning genders unless the student gives permission.
"Parents have a constitutional right to be involved in significant decisions that affect their child's health and well-being," said Luke Berg, deputy counsel at WILL. "The decision to change gender identity, which should not be a surprise, is both highly controversial and potentially highly consequential, and that's exactly the type of decision that parents need to be involved in."
The "demand letter" from WILL — a type of legal document that typically seeks some resolution before a disagreement goes to court — claims the guidance document violates parental rights protected by due process and religious freedom clauses in both the state and federal constitutions.
In the letter, WILL lists previous court rulings it says support its position and asks the district to require "parental notice and consent before a student may change gender identity at school."
In a statement, district spokesman Tim LeMonds said the district "remains dedicated to creating an inclusive and welcoming learning environment," including a safe and non-discriminatory environment for students of all gender identities.
"Our commitment to this and all other inclusive practices in our schools remain unchanged," he said.
District officials have previously argued the district's 35-page document, which covers a broad range of topics, such as how students can change their names in the student information system and suggested language to be used in classrooms, is a student-centered approach aimed at protecting transgender and non-binary students whose parents might not be accepting of them.
The ultimate goal is for parents to be involved with their child's transition, district officials have said. The policy, which was put in place last school year, is based on federal law, state law and Madison School Board policy, but it was not voted on by the board.
The district's former legal counsel previously said the district policy is not only "legally sound, but it is the right thing to do for our students."
"Currently, our view of the challenged portions of the guidance document remains unchanged," LeMonds said. "We intend to review the letter closely and will formulate a response accordingly."
Earlier this year, WILL sent a letter to some parents of Madison students, seeking potential plaintiffs if the issue reaches the courts.
Berg said the group is now representing 15 parents with students in the district who are challenging the policy. He said none of the parents have been directly affected by the district policy, but added: "Parents don't have a way to know in advance whether their children are going to deal with this issue."
The demand letter is the first formal correspondence the Milwaukee-based group has had with the district, Berg said.
"Our hope is that the School District will see the flaw in the policy and will be willing to make some changes," he said. "Obviously, we'd prefer not to file a lawsuit, but what we care about is protecting parents' rights and changing the policy."
Berg said it's critical parents are made aware if their child is questioning their gender identity because they could have gender dysphoria — deep discomfort and distress about a mismatch between their biological sex and gender identity — which may require professional help.
WILL is also seeking the removal of a portion of the guide that states: "School staff shall not disclose any information that may reveal a student's gender identity to others, including parents or guardians and other school staff, unless legally required to do so or unless the student has authorized such disclosure."
Additionally, the conservative group is asking the district to remove a section that cautions staff not to "out" transgender and non-binary students when communicating with family about bullying investigations and get rid of a requirement that staff use the name and gender in the district's student information system when corresponding with family members.
Students are allowed to change their name and gender in the information system, but permission from at least one parent or guardian is required.
Berg said WILL's Jan. 31 deadline to make changes could be flexible if the district indicates a willingness to alter the guide. He declined to say whether a lawsuit would be filed in state or federal court if litigation is pursued.