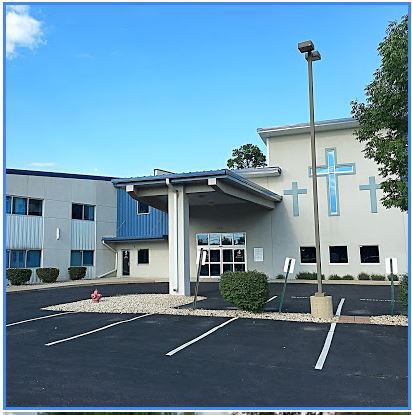 Madison School District staff are proposing to run a new "micro school" for troubled students from La Follette High School through the last nine weeks of the school year.
The proposal follows a packed meeting last month with La Follette parents who are concerned about a rise in fights and classroom disruptions at the school caused by a small number of sometimes violent students. It would involve working closely with two religious organizations that would provide a nearby building and volunteers for the program, which would emphasize project work, "soft skills" and learning real-world math and science.
The off-site program is envisioned as initially serving 15 to 20 students not succeeding now at La Follette and re-engaging them with a more experiential, project-based curriculum. If successful, it eventually could be expanded district-wide, staff said, joining other alternative programs for students offered by the Madison School District.
"It's just nine weeks," said Alex Fralin, the district's assistant superintendent for secondary schools. "(But) we do expect students to demonstrate progress in getting on track," with measures of success to include increasing attendance, the number of credits they earn and a reduction in referrals or disciplinary problems.
Already, staff said, the micro-school idea stands out because it was developed with direct input and ideas from many of the students it would be trying to re-engage.
"It's the complete integration of students as partners in this process that has made this entire experience feel like a game changer," Ricardo Jara, a district special assistant for equity and innovation, told the School Board this week.
Participation would be voluntary, with staff spending this week with students and parents in recruitment efforts. A family orientation is to be held April 3, with a launch on April 5 and a review of how it's going as soon as May 11.
Program staff are to include a full-time teacher and social worker and a part-time special education caseworker and restorative justice coordinator, Jara said.
A sample day, according to a staff presentation, would offer "community building and soft skills development," tailored and flexible academics, and a class called Hip Hop Architecture 101, in which students could learn applied math and science skills from industry professionals.
Staff members envision up to 40 percent of the initial enrollment would be special education students. Enrollment also would trend male and African-American.
Community partners
One of the micro-school's main community partners is SelflessAmbition.org, which connects volunteers from many local congregations with schools and neighborhoods in need of support, according to the group's website.
The other partner is Life Center Madison, a Pentecostal church where the school would be located at 4402 Femrite Drive, about 1.5 miles from La Follette. Staff said the church building offers amenities and tools for student use including modern classrooms, a recording studio, a professional kitchen and cafeteria, and a gymnasium. The district's virtual learning system also would be used at the site.
The two organizations would not be allowed to proselytize to students, and the district would use its experience working with other religious partners — such as in the district's Adopt-A-School program — to ensure no practices of the program cross any legal lines separating church and state, district chief of staff Kelly Ruppel said.
Board members were not wholly convinced, asking many questions Monday about the cost of the plan and how it would work.
"For some reason I feel like you're not sharing (key staffing and other information)," board member Mary Burke said to staff. "You're almost ready to start the school, and I don't know that we're getting all the pieces.
"I am concerned about the structure of it, the budgeting of it and the staffing of it," Burke added. "It feels rushed."
Ruppel promised more budget information would be provided early next month at a board meeting. She described the micro-school as a work in progress.
"This pilot is just for this school year," she said. "It might end, it might (turn into) something totally different. This is about learning for us, and we appreciate the skepticism."
"We're all on the same team," Jara said. "We're not trying to pull a fast one on anybody. We're not trying to sneak one by anybody. I look forward to meeting with you all one-on-one again. It's just too important for it to stall."
Staff also said the school wouldn't take resources from La Follette, noting the district has existing funds that could be used for staff positions. But board members all agreed they should authorize any spending of district funds.
With that caveat, board president James Howard said the micro-school should be given the chance to work.
"Pilots are to find out information," Howard said. "I think it's worth a try. I do support the effort and the venture. We have some youth that need serving right now."
Be the first to know
Get local news delivered to your inbox!