Four years into a program designed to diversify the Madison School District's teaching pool by encouraging students to enter the profession, Superintendent Jennifer Cheatham sees "the potential for real impact" from the couple dozen participants who have signed up.
The TEEM Scholars program, which stands for Tomorrow's Educators for Equity in Madison, launched in 2015-16 with the aim to increase teacher diversity in Madison schools. Now, some students who signed on at inception are attending UW-Madison to pursue a career in education.
"I believe that the health of our school district, in some respects, will depend on the extent to which our current students want to become our future teachers," Cheatham said.
The program exposes high school sophomores, juniors and seniors to teaching through education-based projects, participation in panels and discussions at UW-Madison, and volunteer work, such as tutoring students at the Boys & Girls Club of Dane County, said Ann Halbach, program coordinator for TEEM Scholars.
The joint effort by the Madison School District and UW-Madison School of Education is part of a larger collaboration between the organizations, known as Forward Madison, that also includes new teacher mentoring, principal coaching, a student-teacher component and an effort to fully certify special-education teachers.
"We need more teachers in general, and especially teachers who are coming from underrepresented backgrounds or going into underrepresented areas," said Jen Schoepke, director of Forward Madison. "It's exciting to me to be able to see youth wanting to impact their community and wanting to pay it forward for upcoming generations."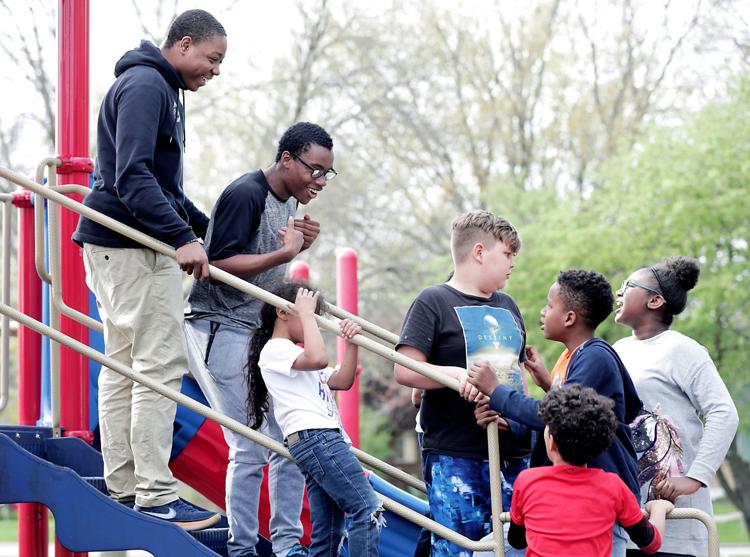 Virginia Quach first heard about TEEM Scholars from her teacher in AVID — another pre-college preparation program. Tutoring and helping her peers in AVID initially sparked an interest in teaching.
"I felt really great when I taught my peers something they were confused on, so it allowed me to see myself kind of like a teacher," said the 18-year-old, who joined the program as a sophomore.
Now a senior, Quach plans to study education, and possibly biochemistry, at UW-Madison beginning in the fall.
The Forward Madison partnership started in 2014 — years before the city's professional soccer team, Forward Madison FC, took to the pitch this spring for its inaugural season — and is funded through the UW-Madison Chancellor's Office, Madison School District and CUNA Mutual Foundation.
This year, there are 26 TEEM Scholars. Five of the 11 students in the original cohort, who graduated from high school in 2018, are freshmen at UW-Madison and still take part in the program. Eleven other students had joined the program over its four years but left for various reasons, Schoepke said.
There has been a rise in applications for next year, with 22 students expressing interest, she said, compared with 13 students the previous year.
The budget for TEEM Scholars this year is approximately $102,000, according to Schoepke.
You have free articles remaining.
Register for more free articles
Stay logged in to skip the surveys
There is no commitment or requirement that graduates work in the Madison School District, but Halbach said she believes the program helps them build a stronger, enticing connection to the district.
Dangelo Jenkins, a junior at Memorial High School, wants to become an English teacher after forming a connection with an English teacher of his own.
"Growing up, I didn't have that many black teachers," said Jenkins, 16. "I just want to be like that positive role model."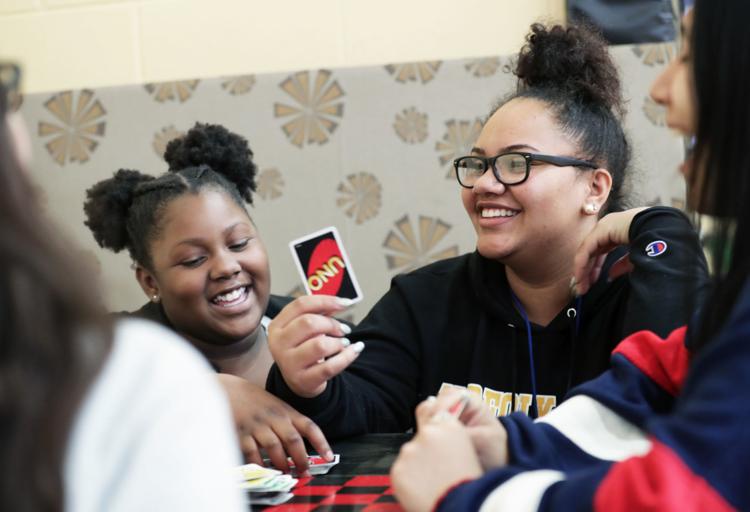 Cheatham said she is OK with the fact that students leave the program.
"If there are some students who decide to go in a different direction ultimately, but they're still going to college, they're still persisting, they're still getting into a career of their choice, to me that's success — by no means that's a failure," she said.
To be eligible for the program, Halbach said students must come from underrepresented backgrounds in teaching — such as racially diverse groups or young men interested in elementary education — maintain a GPA of 2.75 or above, submit an essay and get a letter of reference from a teacher.
As of last fall, 87% of the district's teachers were white, while white students make up 42% of the student population.
Born and raised in Madison by parents who emigrated from Vietnam, Quach did not have a teacher of Asian descent until her junior year.
"I just felt like she could connect with me not only academically and having goals," Quach said of her teacher, "but just culturally, too, and like family life, she connected in that way. I've never really had a teacher that could do that."
Quach said TEEM Scholars provided the chance for a biomedical internship at UW-Madison last summer.
"It's helped me to understand what goes into teaching and made me want to be better than what I've been provided," she said. "We want to diversify the field itself because it's proven that diversity improves, like, climates and learning and overall work in whatever field you're in."
Cheatham acknowledges the program is a "long-game strategy," but one she believes "would actually probably be the most impactful approach to creating a more diverse workforce."