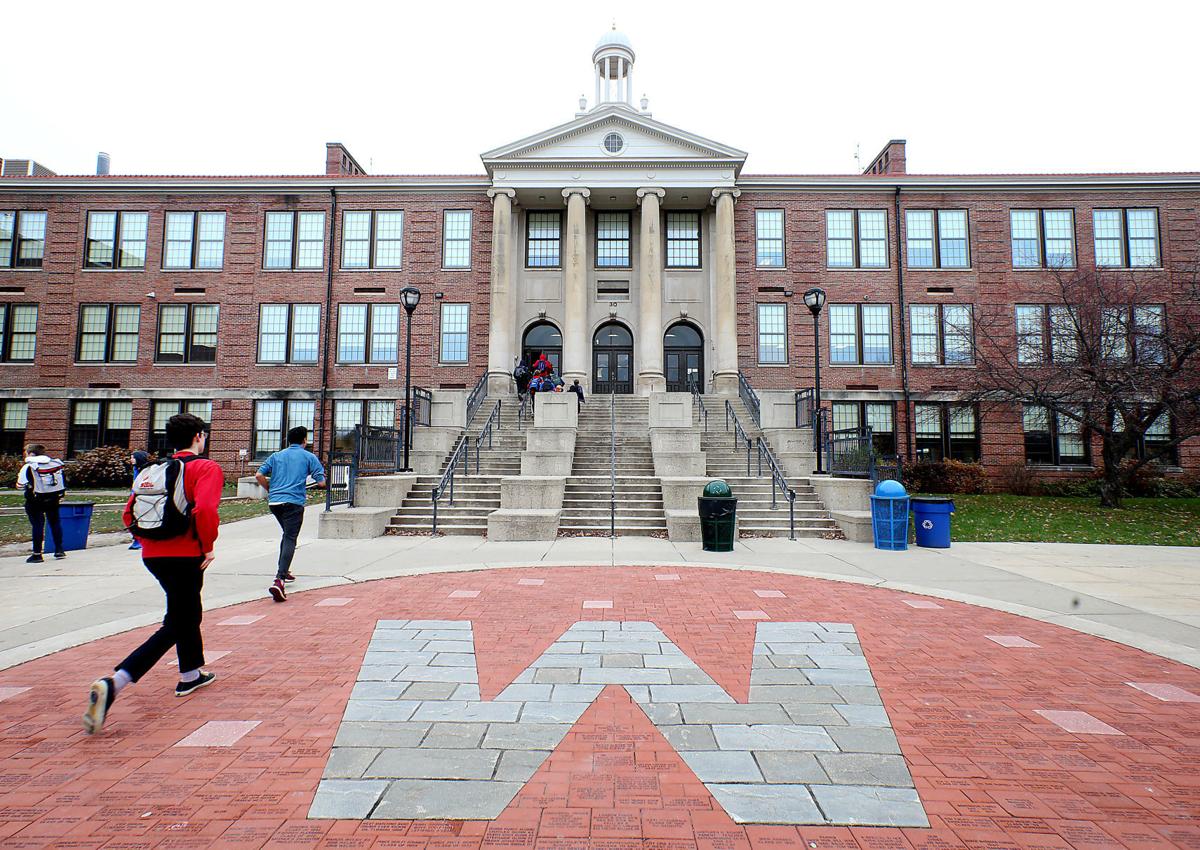 The Madison School District is making major changes to high school grading as part of a yearslong effort to review and revamp what it views as an "outdated and problematic" traditional approach.
Starting in the fall, Madison high school students won't receive less than a 50% grade on assignments; the weight of formal assessments such as exams compared to informal work such as homework on final grades will be consistent across all classes; and the way semester grades are calculated will put less emphasis on quarters.
According to a memo sent to the Madison School Board earlier this month, the district's goal is to transition from an "antiquated" system of grading in the country built on beliefs that schools function to sort students, only a subset of students can meet academic expectations, and "extrinsic motivation" is the best way to influence learning.
Instead, Madison's high schools are moving in a direction of "more accurate and equitable grading practices that better serve students and families," the district said in statement Thursday in response to questions about the changes.
The changes for the 2020-21 school year are unrelated to the COVID-19 pandemic, the district said, but were developed last year by a team of central office administrators and staff from the four main high schools as part of a six-year effort examining grading practices.
In developing new practices on assessing student learning, the memo said grades should:
Reflect daily teaching and learning.
Act as a communication and feedback tool for students and families.
Be consistent, accurate and transparent in how a student is progressing to meeting academic expectations.
Support the view that "learning is a process."
School Board member Nicki Vander Meulen said she's concerned the board hasn't been able to publicly weigh in or discuss the changes and called the timing "problematic."
"I don't think you change grading policy in the middle of a pandemic without working together on that," she said.
Vander Meulen said she worries a minimum grade of 50% — a practice sometimes referred to as a "grading floor" — might result in students passing a class without fully learning the material, adding she doesn't "want to just pass on students."
Supporters of setting a minimum grade argue it allows struggling students to catch up before too many zeros makes it mathematically impossible and they lose hope, while critics argue it lowers academic expectations and can be an incentive for students not to complete all assignments.
This year's across-the-board shift follows trial runs and tests in Madison's high schools of different grading practices for certain courses and grade levels. West High School made several major changes last year for ninth-grade core classes, including a 40% grading floor.
Rethinking scale
As grading is re-examined, the Madison School District said the updated ways of assessing students are designed to improve motivation and classroom culture and lead to "more intrinsic motivation to learn, more trust in and stronger relationships with their teachers, and greater confidence in their own capabilities as learners."
Three major changes are happening at high schools this fall — all of which have been tested in at least one course at East, La Follette, Memorial and West high schools but not applied to all classes — and more could be piloted through the year.
Perhaps the biggest — and potentially most controversial — change is setting the lowest possible score at 50%. By effectively cutting the 100-point grading scale in half, the district is creating what it refers to as an "equal interval" scale.
Students will have a near-equal number of percentage points to earn each letter grade. An 11-point range from 100% to 90% earns an A and 10-point ranges earn a B, C, D or F, corresponding to scores of 89% to 80%, 79% to 70%, 69% to 60%, and 59% to 50%, respectively.
The memo said on a traditional 100-point scale where the threshold to pass is 60%, the majority of the scale "is dedicated to describing shades of failure." Under the new system, a student who scores 20 out of 100 on a test would receive the same grade as a student who scores 50 out of 100.
Throughout a semester, the memo said the "real harm" of a 100-point scale is amplified when "it can become nearly or literally impossible for a student to overcome low grades, decreasing motivation and engagement, as well as harming student teacher relationships."
Pete Opps, a history teacher at La Follette and an active member of Madison Teachers Inc., said there's been a mixed reaction to the grading scale change.
He said some teachers worry it could be a disincentive for students to complete assignments, while others understand the intent of not wanting students to fall too far behind they give up on a class.
"With the grading scale, it will be problematic for some folks," Opps said. "But with a little time and a little experience with this, I think everybody's going to come around."
Peter Goff, an assistant professor in educational leadership and policy analysis at UW-Madison, said with the introduction of the equal interval grading scale, the district should clearly define to students and parents what it means to earn each letter grade.
A skeptic of using a 100-point scale to determine final grades, Goff said the traditional letter-based system in the United States "doesn't convey knowledge, it's not useful in any sort of pedagogical way."
Goff hopes the grading change will get people to re-examine traditional notions how learning is assessed, but he said he finds it surprising the district is making the switch during a pandemic.
"I don't really know what the impact of this is going to be," Goff said. "My guess is it's going to be completely washed out by all the other sort of chaos and change within the system."
Other changes
Teachers will also follow a consistent, standardized weighting formula for semester grades.
Currently, the memo said, there are hundreds of ways teachers can set up grade books and how much weight each type of assignment carries, which creates inconsistencies across classes and makes it difficult for families and students to understand how a grade has been determined.
Going into the new year, final grades at the high schools will be weighted 70% on "summative" work — assignments such as tests, midterms and papers that evaluate how much a student has learned — and 30% based on "formative" work, which are assignments designed to provide feedback to students on their learning, such as homework or turning in a draft of a paper.
Opps said the consistency in calculating grades will help teachers on the front end because the district will set up all grade books the same for them.
But he said the weighting could be a struggle for teachers, adding there's concerns on how it could affect students who turn in all their homework but aren't good test-takers or be an incentive for others to not to do homework knowing it's only 30% of their grade.
Different departments and course teams can petition for a different weighting setup if they can demonstrate it will "further in our quest toward equitable grading to a degree that outweighs what will be lost in consistency," the memo said.
The district is also getting rid of a former calculation where schoolwork done in the first and second quarters of a semester each counted for 45% of a final grade, with a final exam making up 10%.
Instead, the final grades will be rolling marks throughout the semester to reflect "our belief that learning is a process that takes a different amount of time for different students," the memo said.
Parents and high school students will also get progress reports at approximately four, nine and 13 weeks into each semester.