As the Madison School District begins a new school year Tuesday, former Madison police captain Joe Balles will lead efforts to help keep the district's 50 schools safe.
In an extension of the job he began on an interim basis in April, and then continued in a limited way through the summer, the South Side policing veteran is coordinating safety and security operations for the district under a 10-month contract for services that started Sept. 1 and is scheduled to end June 30, 2018.
As before, rather than use a traditional employment contract, the district is paying Balles $73 an hour as an independent contractor, with no benefits. He is to work about 30 hours a week over the 10-month period, receiving no more than $88,000 total, according to the terms.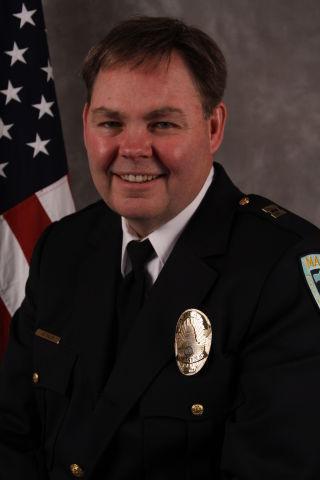 The School Board approved the contract Aug. 28 with Balles' consulting company, a limited liability corporation known as JB Public Safety Consulting, with board members Nicki Vander Meulen and TJ Mertz opposed.
"Contracting for what's traditionally been a staff position is not a good idea," Mertz said, arguing it wasn't good practice for contractors to supervise regular district staff, as Balles will do with the 25 security assistants who work in the four main high schools and some middle schools.
Because it has fewer than 15 employees, Balles' company also is exempt from complying with affirmative action requirements for vendors and contractors set by Board Policy 6600, which Vander Meulen said she didn't like.
District staff said the arrangement was necessary due to a limited pool of qualified applicants and because of state rules limiting the number of hours that state or municipal retirees may work for another public agency in the state's retirement system while collecting retirement benefits.
"We realized we had to consider a new model for employment in order to hire the best of the best for our schools, families and students," said Kelly Ruppel, the district's chief of staff, in an Aug. 11 memo to the board.
Balles retired from the Madison Police Department in January 2016 after 32 years. He was hired by the district on an interim basis in April after the previous security coordinator, former Madison police officer Tony Peterson, quit after less than three months. Peterson had replaced Luis Yudice, another retired Madison police veteran who had worked as the school district's security chief since 2006.
Balles received nearly $23,000 under the interim contract, including $20,000 for about 25 hours of work per week while school was in session from April through June, plus $2,192 for a total of about 30 hours in July and August.
"I understand we were left in a lurch," Mertz said about Balles taking over after Peterson's departure. "But this is looking more and more like a permanent solution."
Mertz proposed giving Balles a five-month contract while staff continued to look for someone who could be hired using a traditional employment contract. But other board members didn't want to chance Balles turning them down and the district perhaps having trouble replacing him on short notice, and with the school year about to begin.
"It's difficult in our school district not having a security person leading the way," board president James Howard said. "I don't want to take that risk."
Superintendent Jen Cheatham said district officials would use the next 10 months to explore "multiple creative options" for filling the job after Balles' contract is up.
"We certainly have never seen (the consultant approach) as a permanent solution, but as a very practical and good one for the year we're about to begin," Cheatham said.
The security coordinator position works with staff, families, police and community groups to maintain safe environments, engage in prevention efforts and provide support to schools when situations arise. The coordinator also oversees the functions of educational resource officers, who are employed by the Police Department, and the district's security officers, in addition to training administrators and other staff members on safety procedures and on proper responses to crimes or suspected crimes in the school setting, Ruppel said.
"This position has been an invaluable safety position that both school and district administrators rely on daily," Ruppel said.
Be the first to know
Get local news delivered to your inbox!