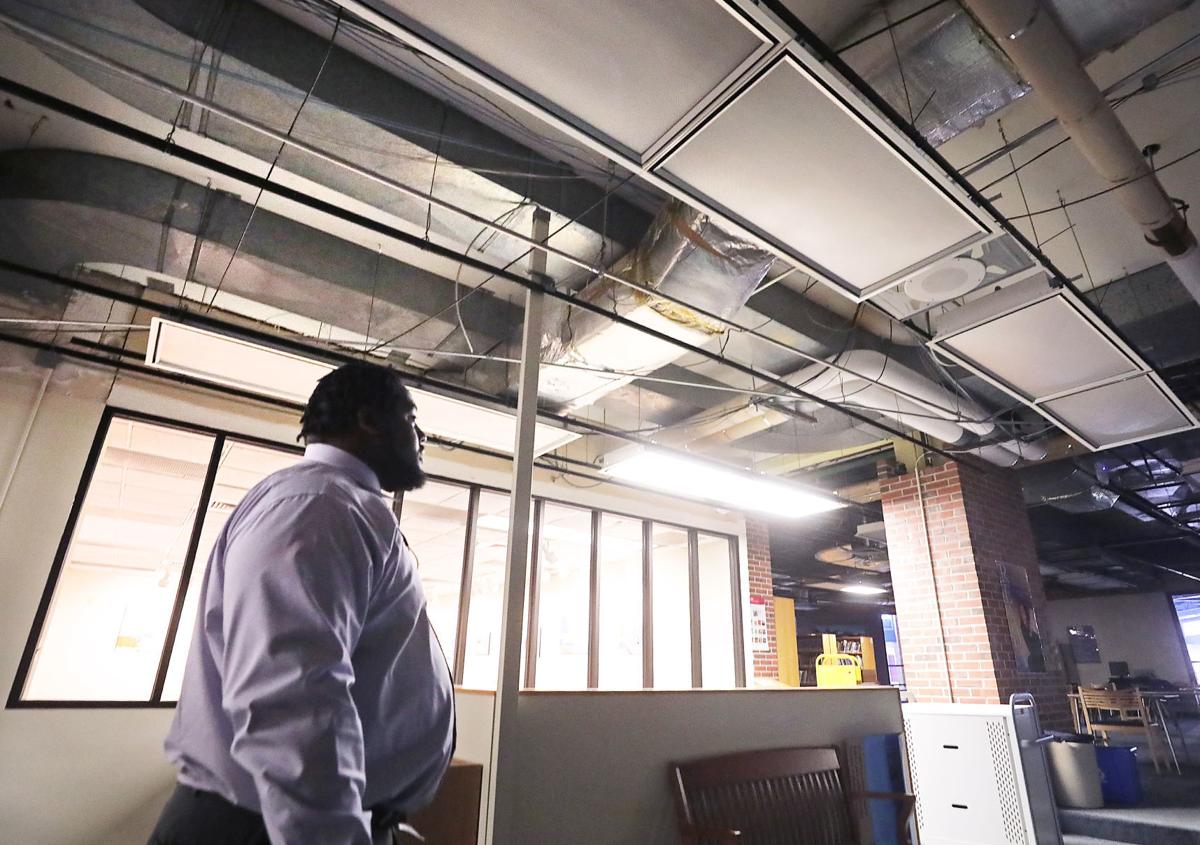 Fixing up Madison's high schools, more money for school operations and a new elementary school on the city's South Side should be top priorities as the Madison School Board considers going to referendum.
That's according to input and feedback — primarily provided by current parents of students and school employees — the Madison School District gathered on two proposed November referendums: $315 million for school buildings and $36 million to exceed state-imposed caps on spending.
Additionally, an external poll of likely voters in this year's presidential election suggests the majority of voters in the district — where the last four referendums have passed by at least a 2-to-1 margin — would support the operating and facilities referendums.
But many would prefer the district dole out the $280 million eyed for the high schools in a needs-based fashion, rather than providing $70 million each to East, La Follette, Memorial and West high schools.
Board members have said they want to settle on final plans sometime in March. The board has until May 25 to get the questions on the November ballot.
Fifty-four percent considered it a priority to move the alternative school Capital High from its two current locations on the Near East Side and Far West Side into a renovated Hoyt School building on the Near West Side.
The comparatively lower support could be because people don't know much about Capital High, according to the report.
The district acknowledges, though, that survey results are "not fully indicative of the general population," because 85% of those who responded either currently have a student in Madison schools or work for the district.
Referendum proposals
The proposed facilities referendum includes three main components:
$280 million to renovate and repair the four high schools, the newest of which was originally built in 1965.
$25 million to $30 million to build a new elementary school in the Moorland-Rimrock neighborhood.
$6 million to consolidate Capital High into a renovated Hoyt School building, which currently houses the headquarters for the district's after-school and community programming arm.
According to the district, the facilities referendum would cost the owner of a home valued at $300,000 an extra $202 per year for four years, on average, before coming down to about $158 annually for the remainder of a 20-year bond.
The district is also proposing an operating referendum that could permanently raise the amount of property taxes the district could levy by $36 million.
It would phase in over four years: $8 million in 2020-21, $8 million in 2021-22, $10 million in 2022-23 and $10 million in 2023-24.
Several board members said Monday they would be more comfortable with smaller tax bumps in the first two years, or somewhere between $5 million and $8 million.
Madison voters approved a four-year, $26 million operating referendum in 2016, but the current school year is the last the board is able to exceed revenue limits under that earlier measure. The board has used $22 million of the $26 million in taxing authority.
If certain factors are kept consistent — such as class sizes, employee contributions to health insurance and salary schedules — the district may have to cut from $25 million to $30 million from the budget over the next three years without a new operating referendum, according to Kelly Ruppel, the district's chief financial officer.
By the time a $36 million operating referendum would be phased in — and if the board were to use all the new taxing authority — it could permanently add $346 annually to property taxes on the average-value home by 2023-24.
Voter support
A poll of 400 likely general election voters suggests the current proposals have enough support to pass.
Nearly three-quarters of those polled said they would support a $315 million facilities ask, 17% would not, and 9% didn't know. On a $36 million operating referendum, 55% said they would support it, 29% were opposed, and 16% were undecided.
The poll, conducted by ALG Research, has a margin of error of 4.9 percentage points.
Voters in the Madison School District have approved the last four referendums — in 2006, 2008, 2015 and 2016 — by wide margins. The last time a taxpayer ask failed was in 2005, when voters rejected more money for operations and funds to build a new elementary school.
Still, those who provided feedback on the proposed referendums are worried about higher property taxes, especially for people living on fixed incomes.
"Many participants also pointed to other recent tax increases, like the city's new wheel tax, and expressed frustration regarding the compounding financial burden," the staff report said.
Some respondents said investing in the high schools is necessary to compete with suburban districts, such as Sun Prairie and Verona, where voters have approved building new high schools in recent years, according to the staff report.
There has also been strong support for an elementary school in the Moorland-Rimrock neighborhood. Children who live in the neighborhood south of the Beltline currently attend Allis Elementary about 6 miles away on the Southeast Side.
But there's no clear preference on whether the building could act as a replacement for Allis or whether it should be a permanent home for the dual-language immersion charter school Nuestro Mundo Elementary.
On the operating side, people want the district to provide more clarity on how the additional tax dollars would be spent and to commit them to programs that directly impact students, the report said.
Be the first to know
Get local news delivered to your inbox!