The Madison School District could ask voters next year to pay for upgrades to decades-old boilers, cramped athletic facilities and dated classroom space across its high schools — buildings in which consultants have suggested improvements of up to $280 million.
The district is in the initial planning phase on a potential 2020 facilities referendum, identifying what the priorities would be, soliciting feedback from the Madison School Board and speaking with students and staff at the high schools, said Chad Wiese, director of building services.
While the district has not yet presented options and dollar amounts to board members, outside consultants recently examined the high schools and recommended improvements ranging from $120 million to $280 million.
"There's certainly the potential it ends up somewhere in that range," Wiese said. "But I think we could go anywhere from outside that range on the high end to the School Board deciding the community's not ready for the referendum ask."
He said the lead item on a potential referendum would be the high schools, but work at other locations could be considered.
School Board president Mary Burke said any referendum would have to balance the impact on taxpayers with the district's infrastructure needs.
"We are blessed with the economy in Madison that has been growing and has been growing the tax base as it allows us to make significant investments in our facilities," she said. "All four of our high schools are in need of significant upgrades in order to have the quality of facilities that Madison deserves."
Burke said the high schools not only serve students but are often gathering places for communities.
Assessments of the district's four comprehensive high schools — East, La Follette, Memorial and West — identified needs in deferred maintenance, improving accessibility, updating classroom fixtures and boosting athletic facilities. Boilers, water heaters and electrical components — some more than 50 years old — are beyond their projected life expectancy.
East is the district's oldest high school, with the original portion constructed in 1922. It was followed by West in 1930, La Follette in 1962, and Memorial in 1966. Additions have periodically been completed at each school over the decades.
"I think it's about time. Our buildings have some great historical foundations to them," said School Board member Gloria Reyes. "I think we are able to keep those while enhancing the features and bring the classrooms up to current standards."
Reyes said she would like to see a potential referendum also provide a space solution for students in the alternative Capital High secondary program. Currently, the school has 172 students across two locations — Lapham Elementary School on the Near East Side and a leased space on Gammon Road — and the district would like to increase enrollment to 300.
Wiese said the district has an annual maintenance budget of about $5.4 million for 4.5 million square feet of space. The high schools alone have deferred maintenance needs of $154 million, according to a study completed in 2017.
In 2015, district voters overwhelmingly passed a $41 million facilities referendum targeting improvements in 16 school buildings. Those projects, primarily at elementary and middle schools, wrapped up last summer and focused on creating accessible and secure entrances, adding classroom space and putting in elevators.
"There was the potential of a bigger ask coming down the way once we finished those projects," Wiese said.
To get a referendum on the November 2020 presidential election ballot, the School Board would need to take action by May of next year.
You have free articles remaining.
Register for more free articles
Stay logged in to skip the surveys
Focus on high schools
Last fall, Plunkett Raysich Architects studied East and La Follette, and Zimmerman Architectural Studios looked at Memorial and West. The schools were assessed on 11 criteria, such as mechanical systems, sustainability and energy efficiency, and aesthetics. All four buildings were assigned an overall grade of C, or adequate.
Several criteria across the schools were identified as being in poor condition, with the mechanical systems at East, La Follette and Memorial all receiving a D grade, and only a handful of areas at Memorial and West rated as B, or in good condition.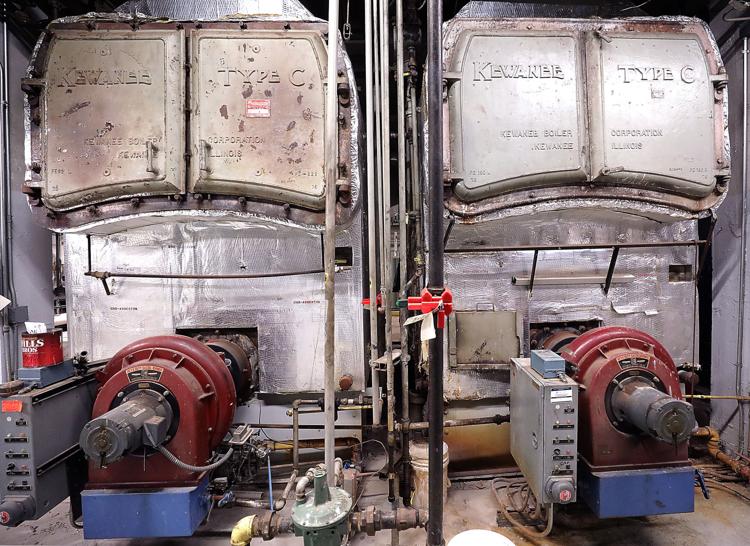 The consultants proposed improvements across three levels of funding of about $30 million, $50 million and $70 million for each school.
Wiese said some universal needs at the high schools include replacing mechanical systems, renovating bathrooms and reconfiguring the front entrances as the doors originally designed to be the main entrances are not being used as such anymore.
The lowest level of funding would put a focus on maintenance projects, such as replacing galvanized steel pipes with copper ones and installing more energy-efficient windows, but recommendations at the $30 million level also include work such as building a three-story addition for at-capacity West and installing new turf at La Follette's Lussier Stadium.
"All of our locker rooms are in need for a complete refresh almost district-wide. We've done some moderate maintenance work," Wiese said. "But other than that, many of our locker rooms are still original from the time they were built."
At the higher funding levels, the consultants propose further investments in classroom space and athletic facilities.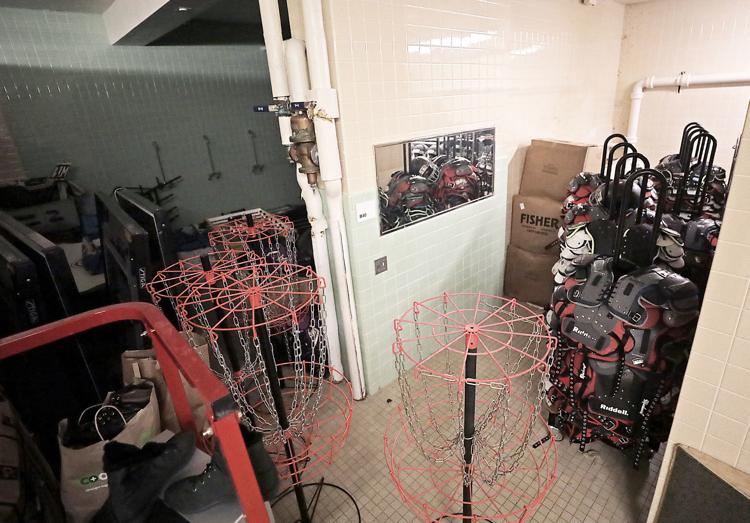 On Monday, a group of West High parents and students advocated at the board's Operations Work Group for major athletic improvements to the high school, where students in several sports contend with limited practice space that causes them to have to be bused to other schools and facilities.
Matt Duchemin, whose son is a sophomore at West, said he read the assessments on all of the high schools and is "stunned in particular how much deferred maintenance and pure capital improvements" are recommended.
"My biggest concern is that will overshadow athletics for all schools," he said. "I think there's a vastly understated benefit of having a school community get together for an athletic event."
Speakers described a pool at West that is undersized, poorly ventilated and served by outdated locker rooms where rusted bottoms of lockers provide a pathway for insects and rodents to get into swimming bags.
"The disparity in facilities quality and size and access and safety are abysmal," said Tom Grosse, a parent to a West senior. "I think they are pathetic, and I think compared to other schools, West is just poor."
Going forward, district officials will refine the consultants' recommendations based on input from the high schools to bring some initial options to board members in May.
"A lot of teachers are just excited for refreshed science labs, new art spaces, and new cabinetry and casework that hasn't been touched or maintained in many years," Wiese said.