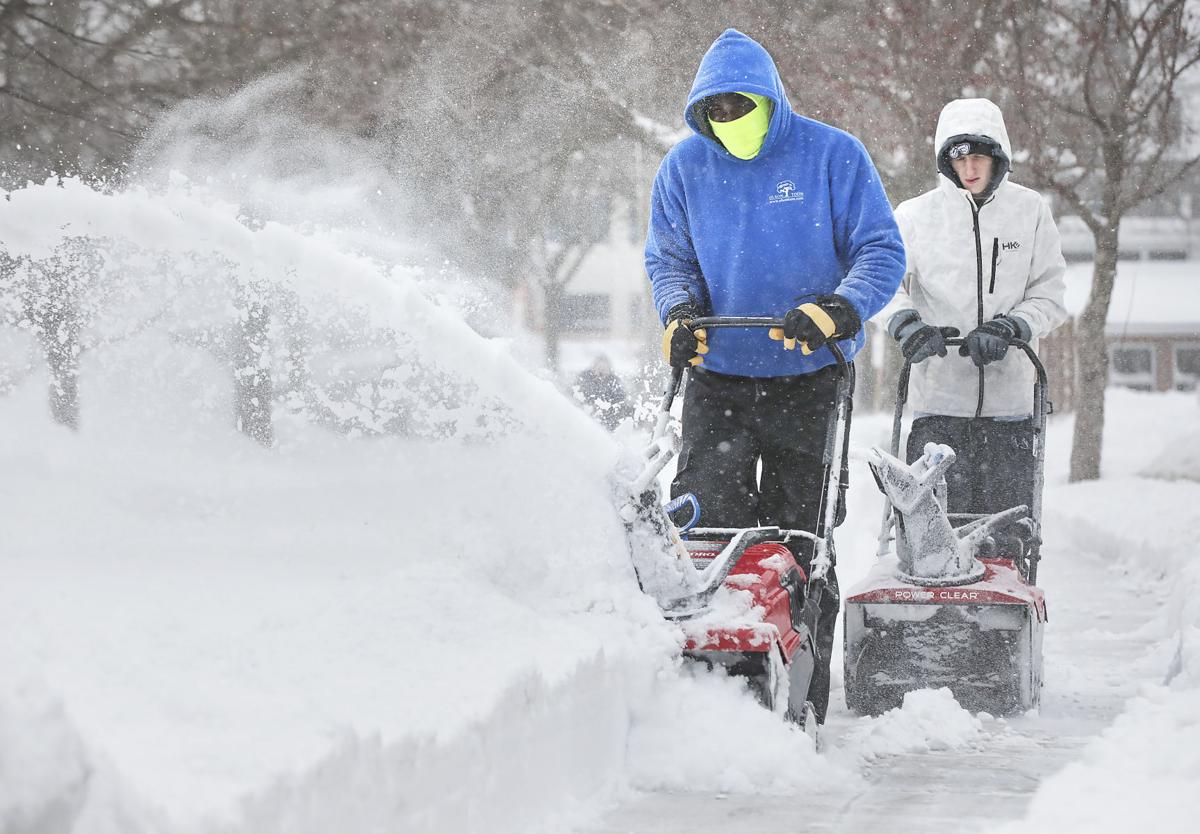 After being an outlier last week, the Madison School District is canceling online learning and shuttering school buildings Thursday in anticipation of a winter storm that could drop 2 to 4 inches of snow in the city and up to 6 inches in other parts of the region, according to the National Weather Service.
In a statement Wednesday night, the School District said it would not be holding online classes Thursday and is canceling the limited number of in-person activities at school buildings.
The move to preemptively call off online school before the latest predicted snowstorm stands in contrast to last week's storm when Madison was one of the few school districts in the county that didn't give students a snow day.
According to the district, the decision means the following for Thursday:
All school facilities will be closed.
Online instruction is canceled.
MSCR Cares and private child care programs in Madison schools are closed.
In-person instruction for special education students is canceled.
Free meal distribution won't happen.
MSCR online programming will continue.
Several Dane County school districts canceled school on Jan. 26 following an overnight storm that was heavier than expected. While a large number of students in the county remain online, several districts have hybrid models.
Some schools said last week there wasn't enough time to prepare to teach every student online as a reason to issue a snow day. Others felt holding classes solely for students with strong home internet access would be unfair to the others.
Madison did close school buildings and cancel in-person activities last week, but continued with online instruction, with a spokesperson saying at the time "we did not see the need to disrupt the continuity of learning for our students."
The latest predicted storm has the National Weather Service issuing a winter weather advisory from 3 a.m. Thursday through noon Friday. The Weather Service forecasts snow falling primarily from Thursday morning through the evening, with wind gusts up to 35 mph possible.
---
Know Your Madisonian 2021: Profiles from the Wisconsin State Journal's weekly series
They're your neighbors, co-workers or friends you may not have met yet. And they all have a story to tell.