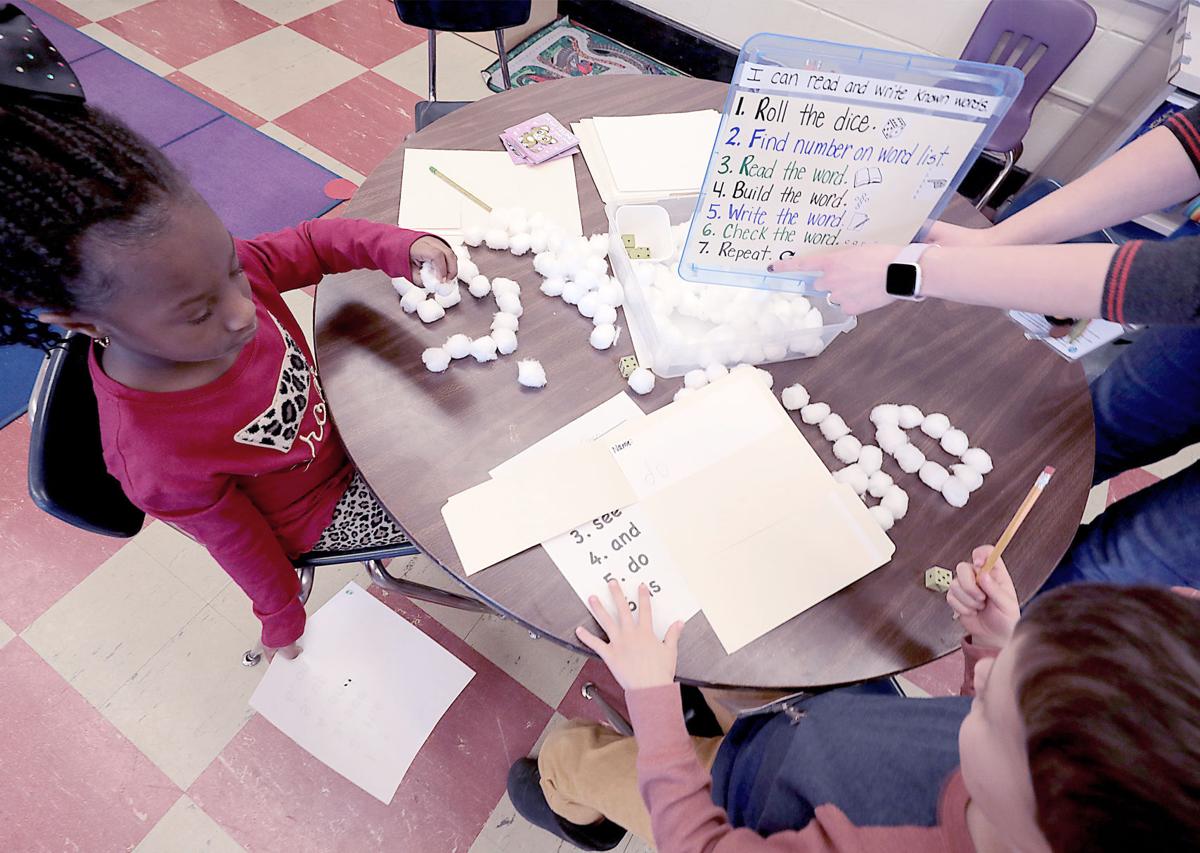 The Madison School District and the UW-Madison School of Education announced Monday the formation of a joint early literacy task force to analyze teaching methods for reading and make recommendations to the district to reduce achievement gaps.
The goal of the task force is to use literacy as a strategy to make sure all district students receive quality grade-level instruction.
Madison Superintendent Carlton Jenkins said "reading wars" — a reference to a decades-old academic dispute over how best to teach phonics and reading — have been going on for years in the district, but now is the perfect time, amid the pandemic as well as the racial justice movement and following two successful district referendums, to begin to think about how the district can better support and educate all students.
"This is going to be our way of living up to those referendum promises we made in terms of trying to give all of our children the highest quality of education," Jenkins said. "There have been some historical wrongs for African American children, for Latinx children, poor children, ELL children, special needs children" in regard to early literacy in public education.
"Right now is the time to do it. We've changed not only here in Madison but in the country and around the world in saying that we must make sure we remove any racist ideology about who can and who can't have access to reading," he said. "This is a fundamental right to every person, every child, and every adult to be able to read."
The district has regularly met few expectations set by the state Department of Public Instruction in English language arts achievement. More than half of students in the district were considered below proficient in English language arts over the past three school years, according to DPI data. Only about 11% of black students, while more than 61% of white students score proficient or better.
The first meeting of the task force is slated for January. The district and UW-Madison hope to have recommendations from the group by June .
Analyze how the district currently teaches literacy, particularly early literacy, as well as data related to the effectiveness of the current teaching model.
Analyze the teaching methods of future instructors at UW-Madison's School of Education in regard to literacy, with a focus on early literacy.
Review evidence-based, effective models to teach reading across all grade levels, and determine how to incorporate the models into teacher training.
Make recommendations to the district and the UW-Madison School of Education on how to implement steps to strengthen literacy in Madison schools as well as the School of Education.
The task force is a diverse group composed of 16 UW-Madison and district educators, administrators and community members who will explore best practices and research in teaching early literacy while focusing on anti-racist practices.
"We will get to work right away analyzing those recommendations and working together with the district so as they're making changes in how they're teaching reading, we'll be making changes in how we prepare future educators," UW-Madison School of Education Dean Diana Hess said.
At the beginning of the year, DPI made a rare statement on how teachers across the state should teach children to read, saying phonics should be used in an "explicit and systemic" manner after remaining largely silent on the decades-long debate. Their statement came amid widespread calls for the state agency to step in as Wisconsin maintains its reputation as the state with the worst disparity in reading scores between black and white students nationwide.
---
Photos: How Midwest schools are navigating COVID-19