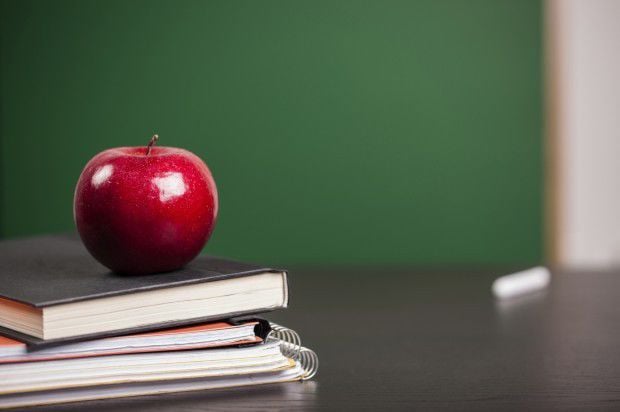 The Madison School District and the teachers union are headed to mediation over how much of a base-wage increase employees will get this school year.
But Madison Teachers Inc. continues to demand a 2.44% increase — the maximum allowable pay bump for the year — putting the two sides 0.12% apart.
Doug Keillor, executive director of the teachers union, said anything less than 2.44%, which is a cost-of-living adjustment determined by the state, would erode the wages of teachers and other employees by not keeping up with inflation.
To cover the 0.12% difference, a little under $400,000 would be needed.
The average salary for a teacher in the district is $59,390, not including benefits.
In the past three years, the sides have agreed on base-wage raises that were the highest allowable: 0.12% in 2016; 1.26% in 2017; and 2.13% in 2018.
You have free articles remaining.
But Keillor said that follows years of base wages remaining flat and higher employee costs for benefits after the passage of Act 10 in 2011, which limited the power of public-sector unions.
"The last few years we've turned a corner where employees are saying, 'Enough of that,'" Keillor said. "We're kind of guessing a 0.12% differential between the parties also could be accommodated in multiple ways that's not going to affect kids in classrooms."
He said the two sides plan to sit down with a mediator Aug. 15 to see if an agreement can be met.
Rachel Strauch-Nelson, spokeswoman for the district, said: "We look forward to a productive discussion and hope to come to resolution."
When the district released the 2019-20 budget proposal in April, it included a 0.5% increase to the base wage. District officials have also said an average employee would receive an additional 2% increase when factoring in a salary schedule that rewards years in the district and increased education.
The union estimates, though, about a quarter of the approximately 4,000 district employees will only receive a base-wage raise, including some of the lowest-paid employees, such as security assistants and special education assistants.
The district's chief financial officer, Kelly Ruppel, has previously said she's scrubbed every line of the budget to try and find money for staff raises when crafting the budget.
The 0.5% base-wage increase was ultimately included in a preliminary budget the Madison School Board passed in June, but the body included a "contingency motion" stating that it would direct new additional money from the state toward staff salaries.
A $200-per-pupil spending increase in the state's biennial budget — more than district officials assumed would happen — and a veto by Gov. Tony Evers that further increased education spending resulted in enough new money to increase the base wage offer to 2.32%.