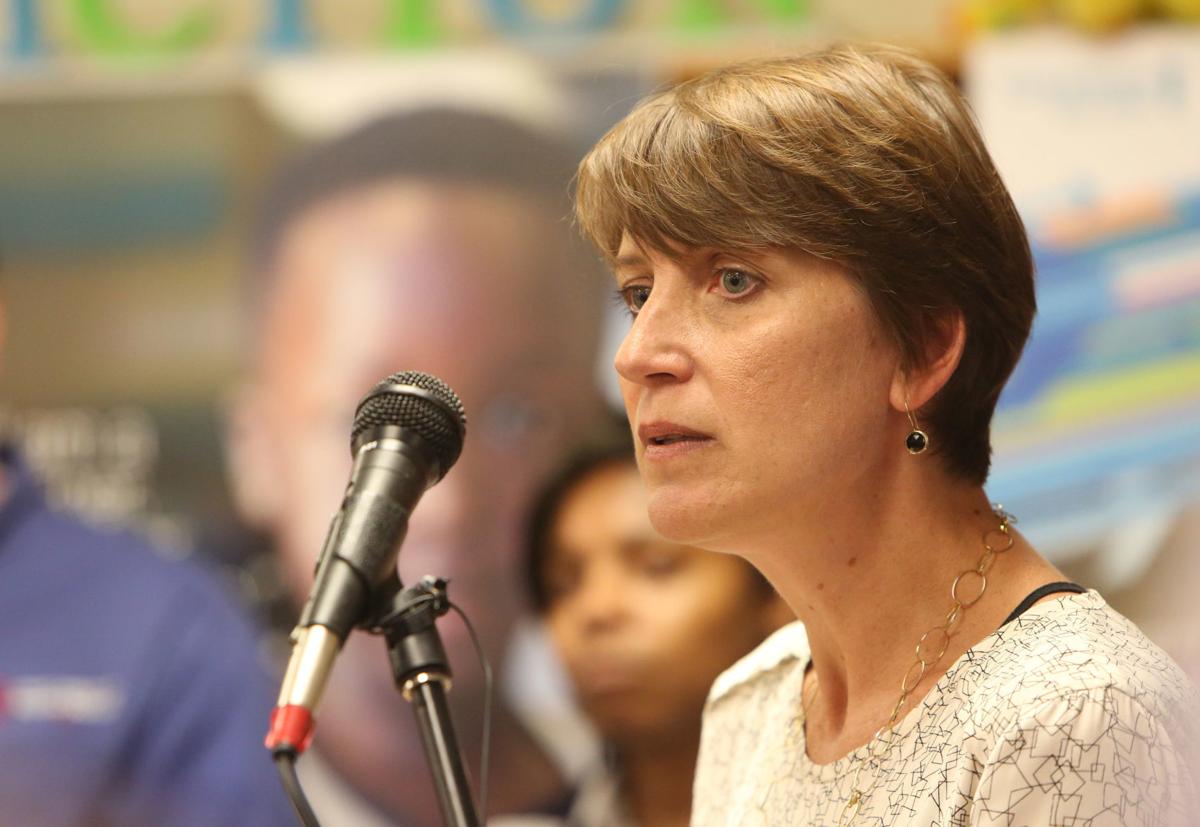 In a debate so deeply felt it spilled onto Facebook the next day, the Madison School Board this week awarded a $100,000 consulting contract aimed at improving services to students with disabilities to a company that close to half the board members don't believe should do the job.
The board voted 4-3 — with members TJ Mertz, Anna Moffit and Nicki Vander Meulen opposed — to accept a staff recommendation to hire ERS, based in Watertown, Massachusetts, at Monday's meeting. Education Resource Strategies is being asked to develop new models for how best to allocate staffing for special-education students and those caught up in the district's Behavior Education Plan, which includes the district's disciplinary code.
At a little over 14 percent of district enrollment, the roughly 4,900 students judged to have intellectual disabilities requiring their use of special-education curriculum are among the "most vulnerable" the district serves, Superintendent Jen Cheatham said, underscoring the importance of moving forward with the work.
"This is about better allocating resources to support the students who need it most in our district," she said.
But opponents called ERS too corporate-minded and too focused on budget-cutting and caps to do a good job.
In a Facebook post titled "You Can't Make This Stuff Up," Mertz highlighted an analysis published by ERS in 2010 called the "The Politics of Special Education Placement," in which ERS speculated whether too many children were being placed into special education nationally and floated the idea of state and federal spending caps to help address that.
Local disability rights advocate Joanne Juhnke called that recommendation "deeply misguided."
"Given that we've got on-the-ground expertise right here in our own district, I don't see any reason to spend scarce dollars to bring in out-of-state consultants," said Juhnke, who has a daughter in special education at Jefferson Middle School. "Let's do this in-house, and listen to the folks in the schools who know what's really going on."
Mertz also criticized what he saw as ERS' record of "top-down" decision-making, arguing it would be a bad fit for a proper analysis of the need for special education services.
Mertz described ERS as lacking integrity, citing a time when the company was analyzing budget issues for a public school district in California while also doing paid consulting work for a charter school advocacy group.
"These are people I don't want coming to my house," he said.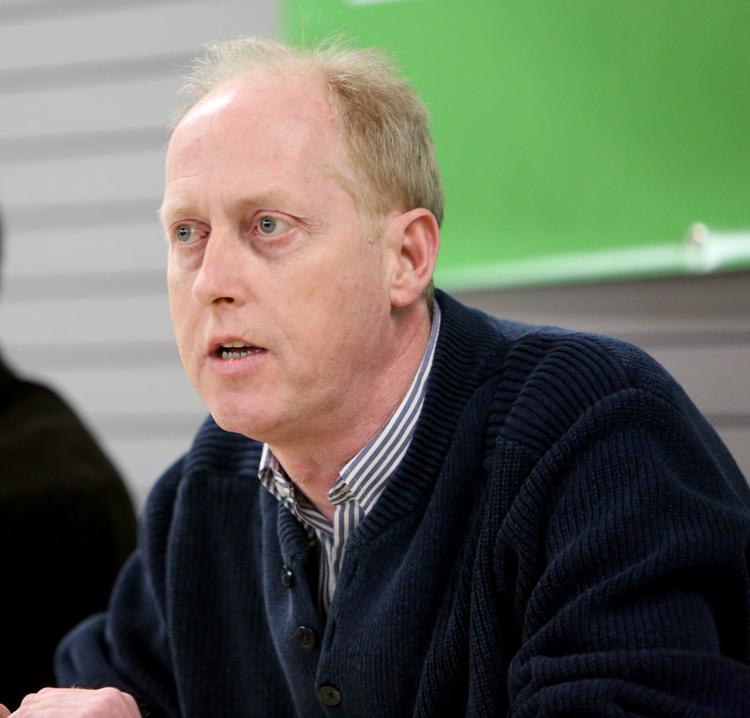 Cheatham said appropriate staffing for student services is a recurring problem that needs input from outside eyes, with too many cases of staffing projections falling short of needs, requiring schools to ask for re-allocations — including 37 this past fall — after a new year has started.
"It's a whack-a-mole thing," agreed board member Dean Loumos, who voted for the consultant contract along with Mary Burke, James Howard and Kate Toews. "We are acting in reaction all the time."
For special-education positions, filling them after a new school year begins is especially problematic. Qualified candidates are difficult to find in October or November, causing long vacancies or increased use of less qualified substitutes, student services director John Harper said.
Staff also stressed the detailed and involved process used to select ERS from among a field of six responding to a request for proposals authored by staff in November. Lisa Kvistad, assistant superintendent for teaching and learning, said cutting the budget for special education was off the table — not called for in the RFP and not part of the administration's plans.
"We want to be really clear about who we are and what we stand for," Kvistad said. "We are about inclusion. We are very serious about not cost-cutting in this work. We want to develop a better and more transparent model. We are serious about wanting to make things better."
Staff promised the district also was open to spending more money if the consultant called for it — and that ERS understood such a recommendation was acceptable.
But Moffit, who has a child with mental health needs in the district, remained skeptical. She said ERS seemed to have no special-education funding expertise and she questioned its record of recommending budget cuts in other jobs.
"When you contract with an organization that says less is adequate, that is concerning to me," she said, noting flat federal funding for special-education services in public schools — despite a federal law requiring them to be provided — as needs have grown over the past 10 years.
Vander Meulen, in addition to being worried about budget cuts, also objected to the consultant's use of the dated term "mentally retarded" to refer to special education students in the 2010 article.
"I really want to know if this is the best (way) to make every child community-, career- and college-ready," she said, invoking the district's oft-cited vision statement.
The four board members who voted yes, meanwhile, argued for approving the consultant's contract to support the staff's work and to get a handle on the problem.
"We are hearing from our staff that they need help in doing better," board member Mary Burke said. "To turn a deaf ear towards that I think wouldn't be doing our jobs."
Burke also said she wasn't surprised to see examples of ERS recommending budget cuts to some past clients, noting "not all school districts have the resources Madison has. (But) we're not hiring them to do that."
"There is a lot at stake," Burke added. "This is about children's lives. We have to be mindful of looking ... to see if there are better ways to meet those needs — not cheaper ways, better ways."
The district currently allocates special education staff to its 50 schools as part of its overall annual budgeting process, using the record of the current year and certain formulas based on projected enrollment to create a plan for the coming year. But like any other advance planning exercise, unexpected needs can arise in practice, requiring re-allocations from reserve or other fund as needed.
Staff first recommended a company known as DMG for the consulting contract, at a cost of $165,000, a month ago. But that proposal was pulled, with no public comment, at the December board meeting after staff heard members had concerns about the choice, Kvistad said.
Staff then put the top four choices, including ERS and DMG, through additional screening that Kvistad said took the board's concerns about cost and perceived suitability into account, including interviews and a review of work samples, before recommending ERS for $100,000.
On its website, ERS describes itself as "a national non-profit that partners with district, school and state leaders to transform how they use resources ... to create strategic school systems that enable every school to prepare every child for tomorrow, no matter their race or income."
Harper said ERS over the coming year would study the problem and develop "equity-based resource distribution models" that the district could pilot perhaps in 2018-19, with a new model in place for 2019-20.
"This is about better allocating resources to support the students who need it most ..." Superintendent Jen Cheatham
Be the first to know
Get local news delivered to your inbox!