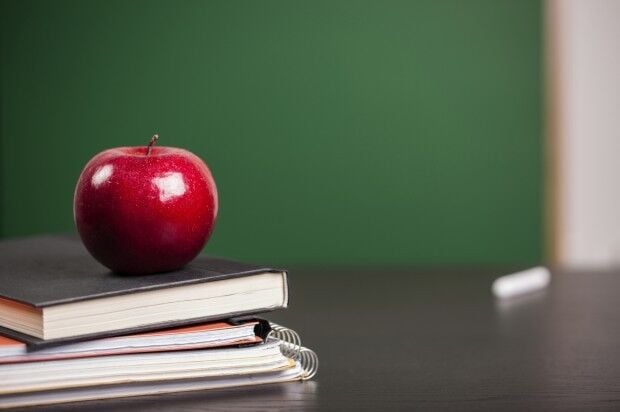 The Madison School Board will take up two different budgets Monday for the 2020-21 school year — one if a pair of referendums worth $350 million on next month's ballot passes and one if they don't — with both spending plans potentially avoiding a lawsuit from the teachers union by restoring frozen wages.
If both referendums on the Nov. 3 ballot are approved, the district is proposing a $495.7 million spending plan that would roll out a new elementary reading curriculum quicker, boost money for a fund focused on "Black Excellence," provide staff an average salary increase of 2.5% and raise property taxes.
If voters reject both referendums, the proposed $478.9 million budget would spread out the purchase of elementary reading materials over two years, keep funding flat for the Black Excellence fund, give an average 2% raise to staff and lower property taxes.
Required by state law to adopt a final budget before the end of October but not yet knowing the outcome of the referendums, the School Board needs to pass two budgets accounting for either the combined success or failure of the $33 million operating referendum and $317 million capital referendum.
If the operating referendum passes, the district will be able to permanently raise its state-imposed revenue limit by $6 million this year, padding the operating budget with more property taxes, and by an additional $27 million over the three upcoming school years.
The School Board's vote next week will cap a difficult budget process that started with the district already expecting a funding gap pre-pandemic, taking cost-saving measures such as making changes to employee health insurance plans, and planning for the two referendums as the global health crisis has upended school operations and added costs.
"We're living in a world of uncertainty," Kelly Ruppel, chief financial officer, said of the budgeting process. "For a good period of time, things were changing weekly for us."
In crafting the final budgets, board members were guided by the goals of providing staff total compensation packages that would outpace an expected 1.9% cost-of-living increase, putting money aside for COVID-19 and investing in "strategic equity projects," Ruppel said.
Wage dispute
Regardless of how the referendums shake out, both budgets would restore some raises put on hold this summer — a move Madison Teachers Inc. claims was illegal.
The School Board adopted a preliminary budget in June assuming $7.6 million in expected new state money would not materialize because of the pandemic-damaged economy.
Uncertain about its financial future, the board chose to freeze raises from a part of the district's salary schedule that rewards staff the longer they work in the district. The board also rejected a bump to base wages — holding wages flat for the start of the academic year.
But the assumed $7.6 million shortfall hasn't happened because the Legislature has not yet decided whether a budget repair bill, which adjusts state spending to meet a constitutional obligation to balance the state budget, is necessary.
Edward Sadlowski, MTI executive director, said the board's vote in June to freeze the salary schedule violated 2020-21 work contracts teachers had already signed before the vote.
He said MTI considered suing the district over the issue but opted to have union members lobby board members directly to restore the raises in the final budget.
"They were besieged with hundreds and hundreds of phone calls," Sadlowski said.
The union has been assured the salary schedule would be restored, he said, but added "we're still prepared to go to litigation if it doesn't work out."
District spokesman Tim LeMonds said the district is "confident in its assertion that there was no violation of contracts as a result of the board's June decision."
"During this pandemic, the board's decision was based on the district's fiscal responsibility to taxpayers during incredibly challenging and uncertain times, to learn more about our community's physical and fiscal health, our final fall school opening plans, and to gain a clear picture of our final revenue sources," LeMonds said.
Since June, the board's intention has switched to addressing the compensation issue in the final budget, LeMonds said.
Both proposed budgets unfreeze the salary schedule and would provide back pay.
If the referendums pass, the average employee would see a 2.5% increase in salary — split between an across-the-board 0.5% increase in base wages and an average 2% bump from the salary schedule. That plan costs $6.25 million.
Without referendum money, base wages would still be kept flat. But the salary schedule would be restored, providing a 2% bump to the average employee and costing about $5 million.
Budget figures
If both referendums succeed, the total budget for the school year is proposed to be $495.7 million, or a 3.4% increase from the adopted budget for 2019-20.
The total budget includes spending not directly tied to teaching, such as paying down debt, running the district's food service and operating its community programming arm, Madison School and Community Recreation.
Most of the total budget is made up of two funds — referred to as the operating budget — that cover traditional education expenses such as teacher salaries and classroom materials. If the referendums pass, the operating budget is proposed at $446.1 million — a 3.1% increase from last year's adopted operating budget.
Under that scenario, the owner of an average home, valued at $311,500, would see a $126 increase in property taxes, bringing the district's total portion of the tax bill to $3,466.
If the referendums fail, the district is proposing a total spending package of $478.9 million — about 0.1% lower than what was adopted last year — largely made up of a $440.1 million operating budget, or a 1.7% increase from the 2019-20 adopted operating budget.
That would result in the owner of an average-value home paying $54 less in property taxes to the district.
While Madison had a total budget of $479.3 million for last school year, actual spending came in $18.7 million below what was anticipated.
Ruppel said that was the result of several cost-saving strategies, such as canceling contracts, renegotiating others, putting a freeze on administrative office hires and school buildings being closed due to the pandemic.
Spending proposals
Both budgets would continue to fund the district's "strategic equity projects," but passing referendums could speed or further fund district initiatives and programs.
"Regardless of the difficult budget year we have, we put our strategic equity projects first and look at what we need to cut second to make sure the equity projects are funded first," Ruppel said.
Under the budget that assumes the referendums pass, the district's Black Excellence Coalition Community Fund would increase by $100,000 to $450,000. Funding would remain at $350,000 without the referendums.
The operating referendum would also expedite the rollout of a new elementary reading curriculum with a heavier focus on phonics instruction.
That budget sets aside $1 million to purchase instructional reading materials this year and puts $450,000 toward training teachers on early literacy. If the referendums fail, the budget would commit $400,000 to purchasing reading materials this year, with the remaining $600,000 likely to be funded in 2021-22.
Professional development in teaching children to read would also not happen this year.
Both plans envision spending $120,000 to expand a mental health program that connects students to licensed clinicians in school buildings from 12 schools to 15 schools, and to provide targeted pay raises to security guards with $156,000 in new spending.
While both budgets continue to fund a "micro school" for high school students at risk of not graduating, the budget that assumes the referendums pass would commit more property taxes to the program rather than rely on soon-to-end funds from a tax incremental financing district.
<&rdpStrong>Photos: A look inside the new Verona High School</&rdpStrong>
Photos: A look inside the new Verona High School
Main Entrance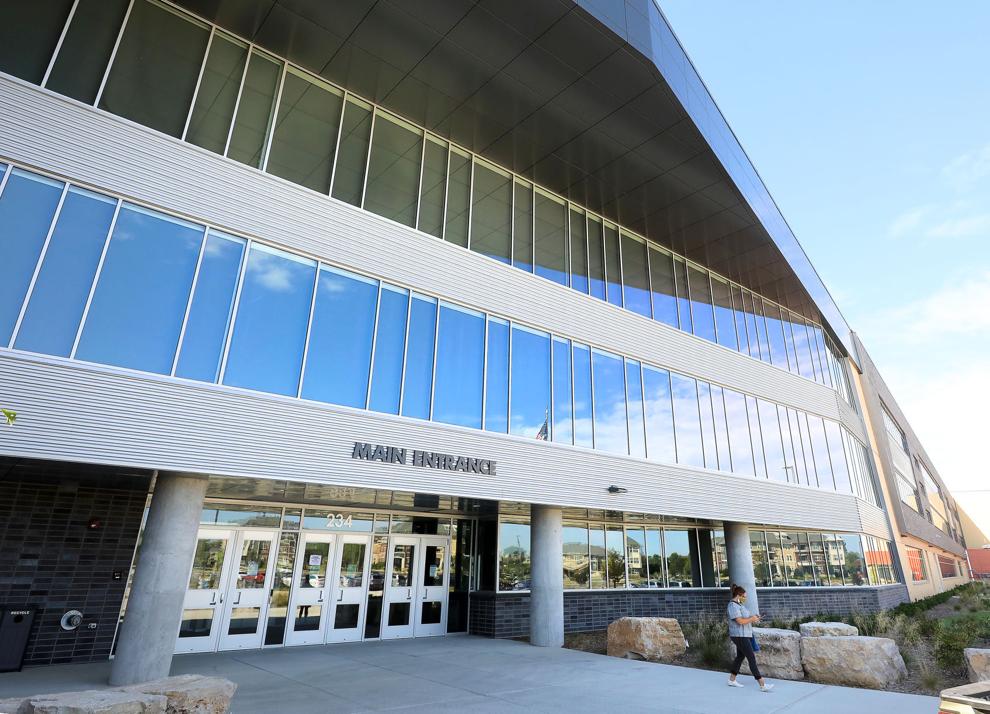 Atrium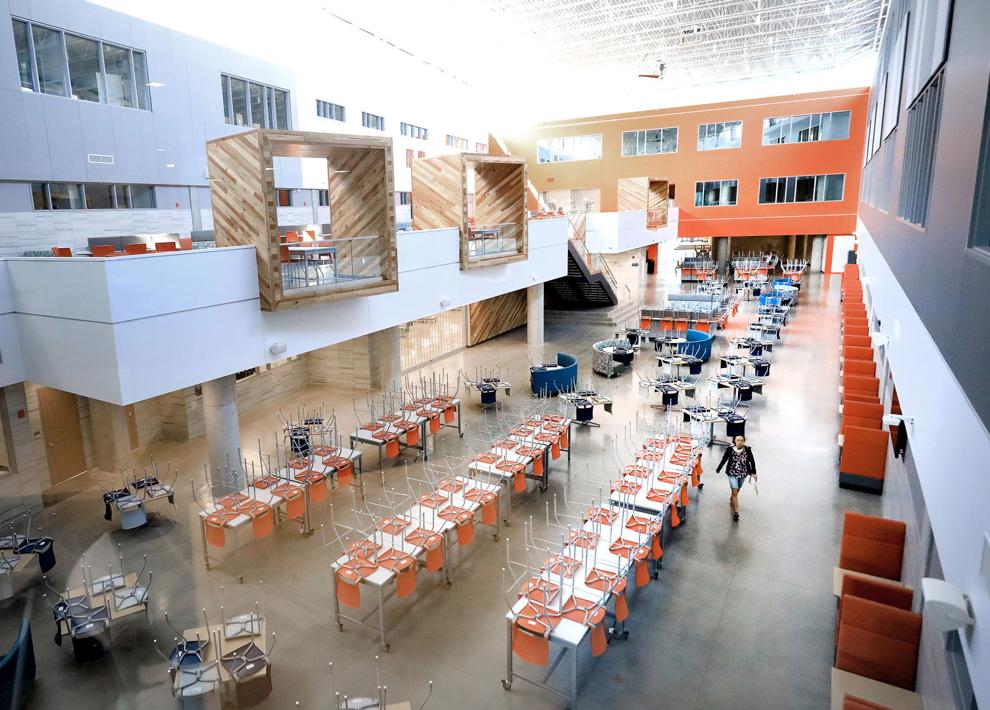 Reception desk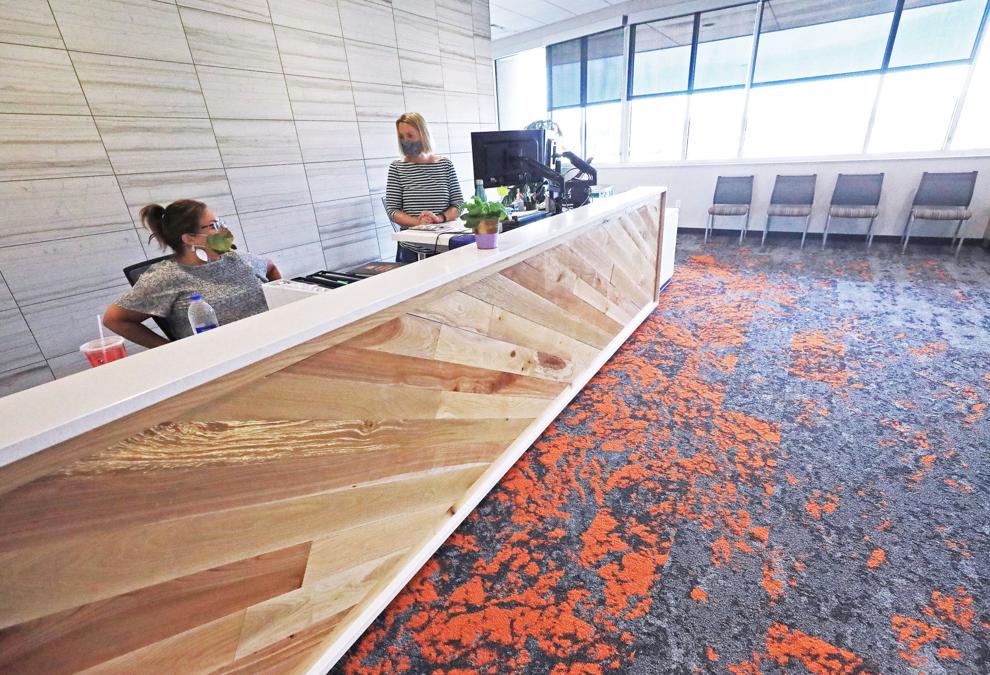 Atrtium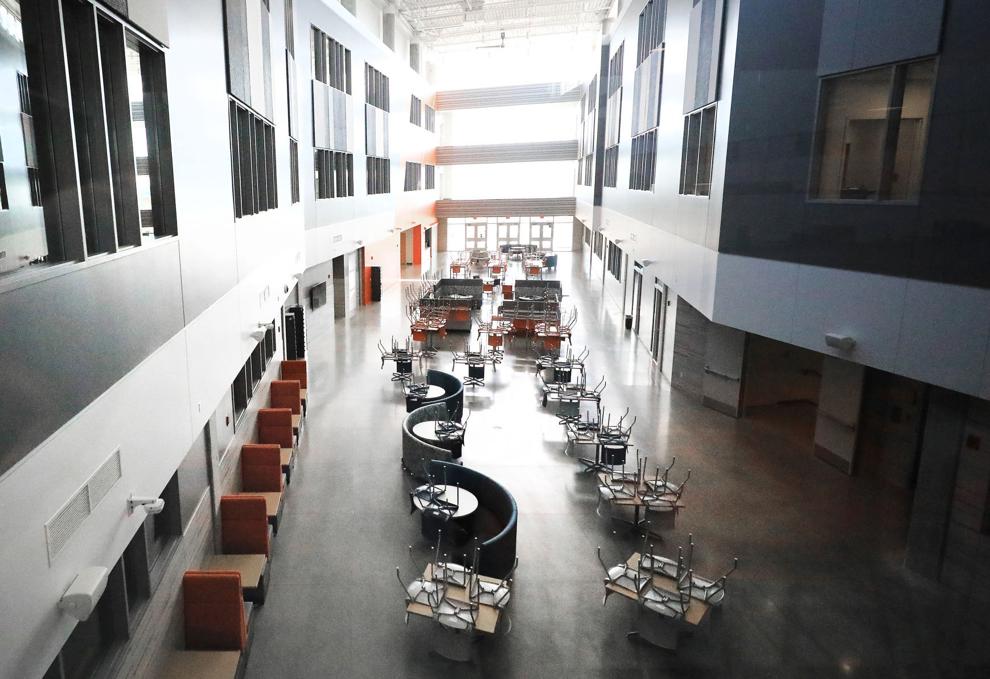 Social stairs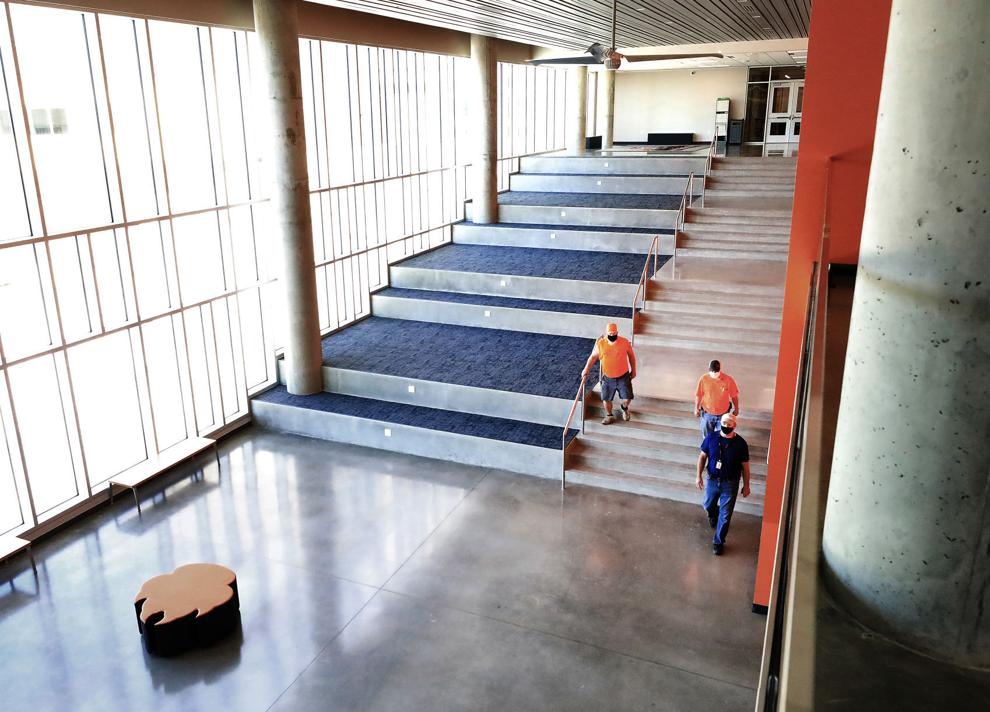 Flexible seating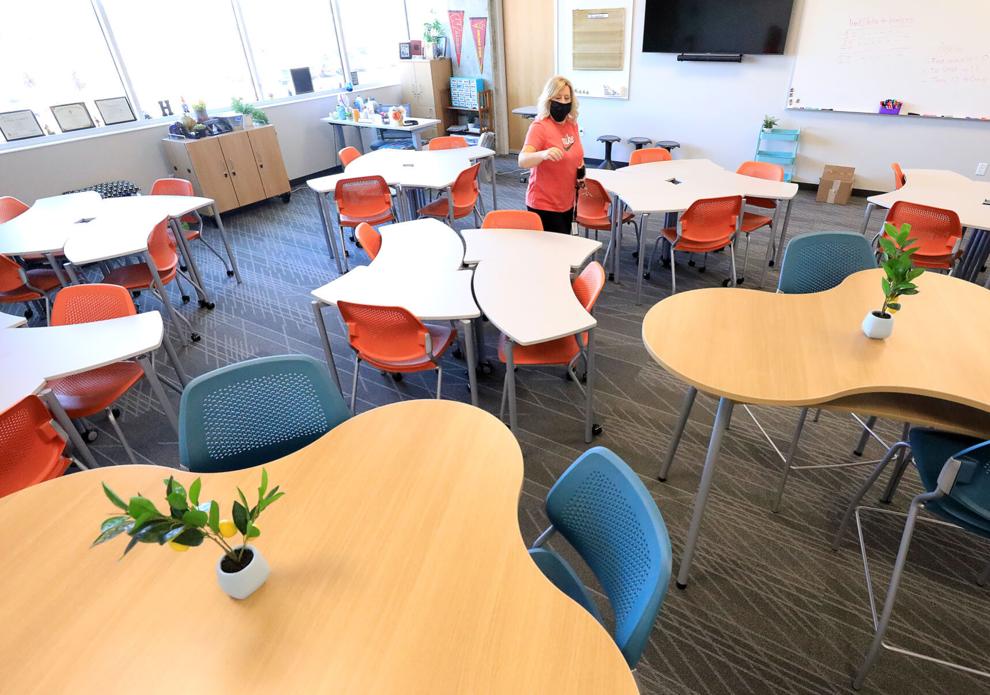 Library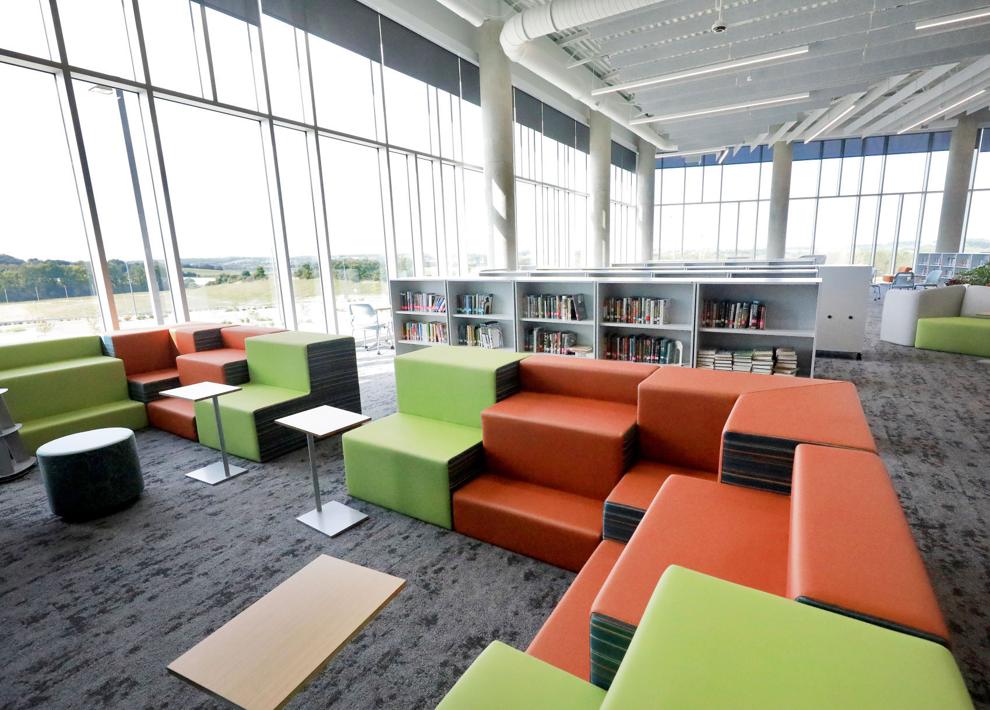 Commercial kitchen classroom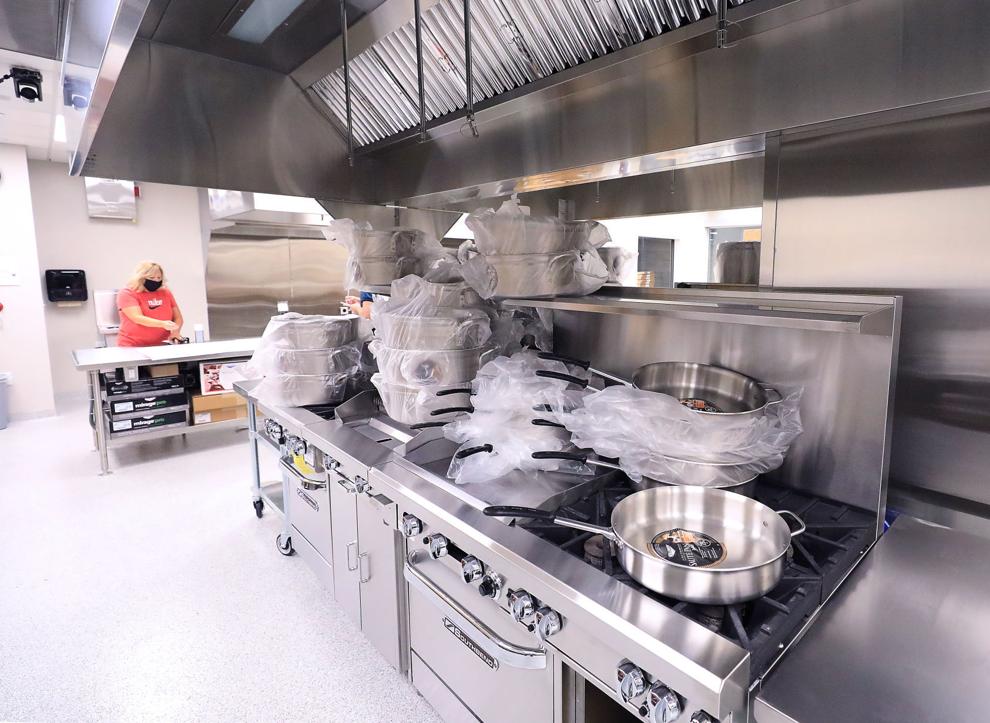 Harvested wood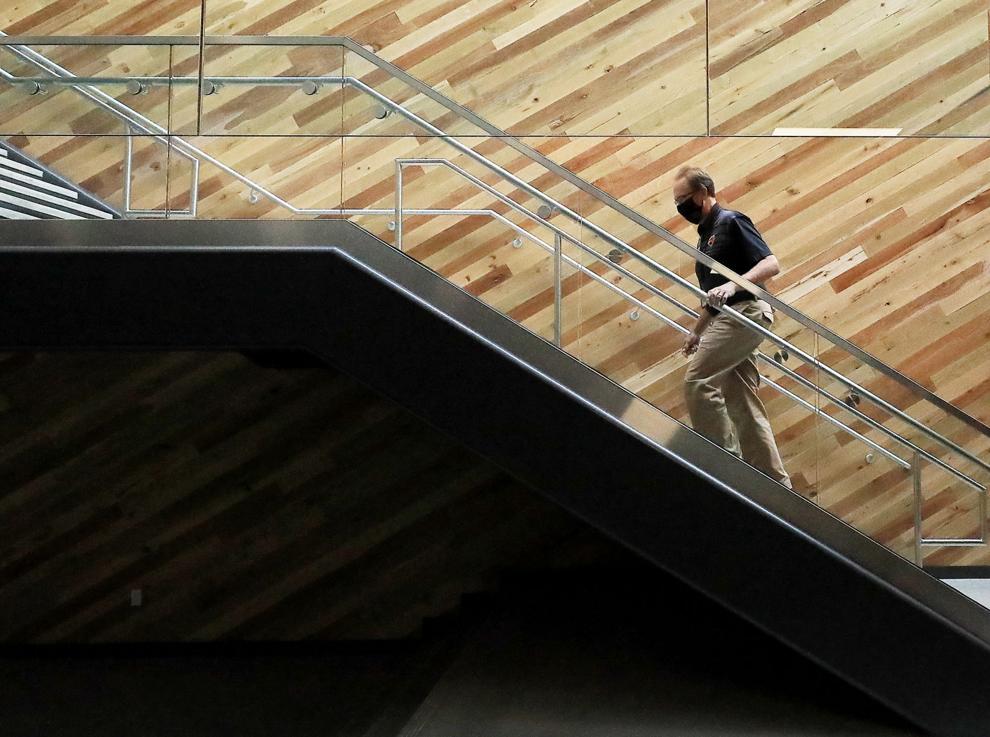 Competitive pool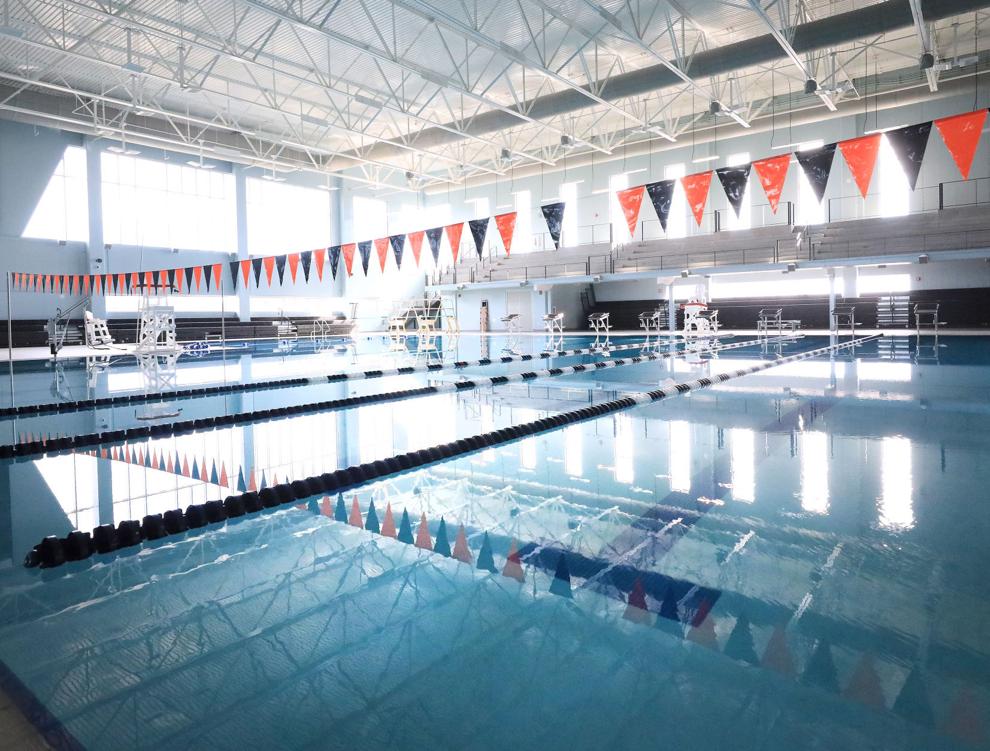 Trades training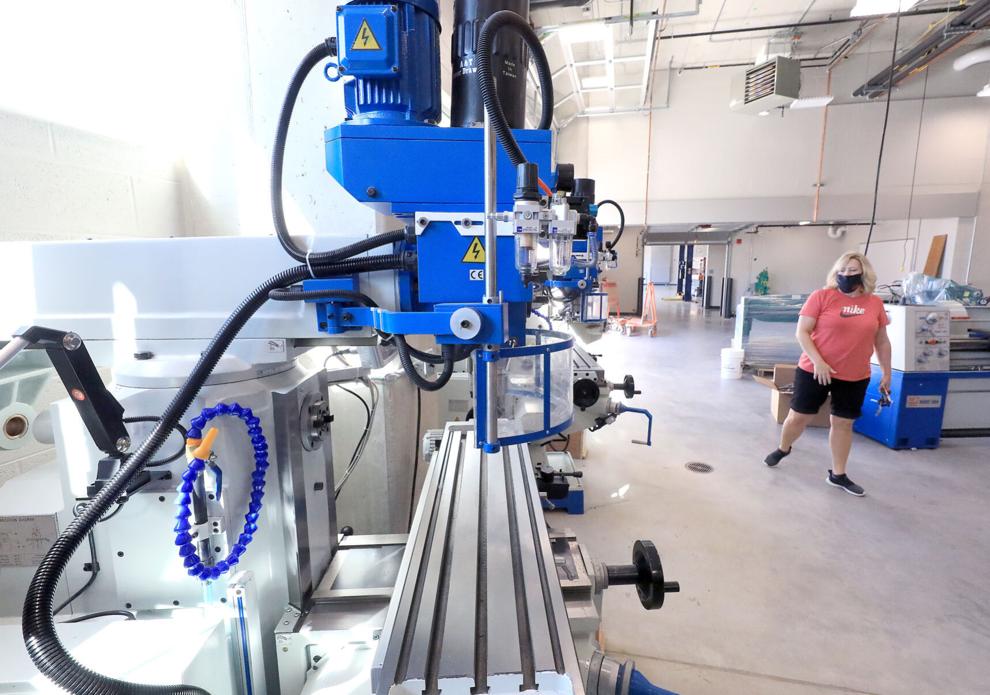 Performing Arts Center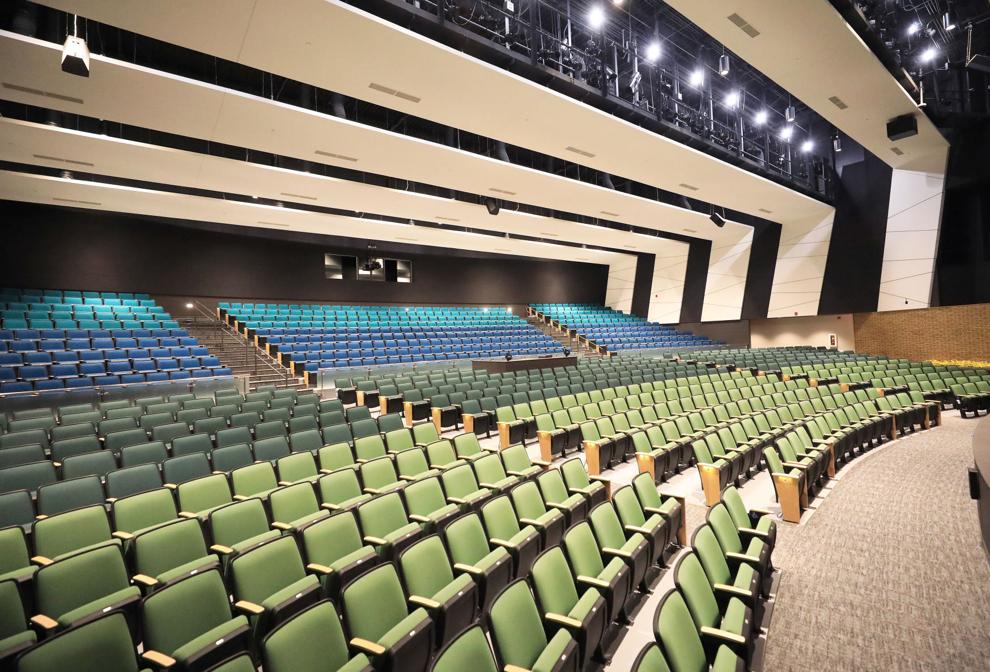 Cardio equipment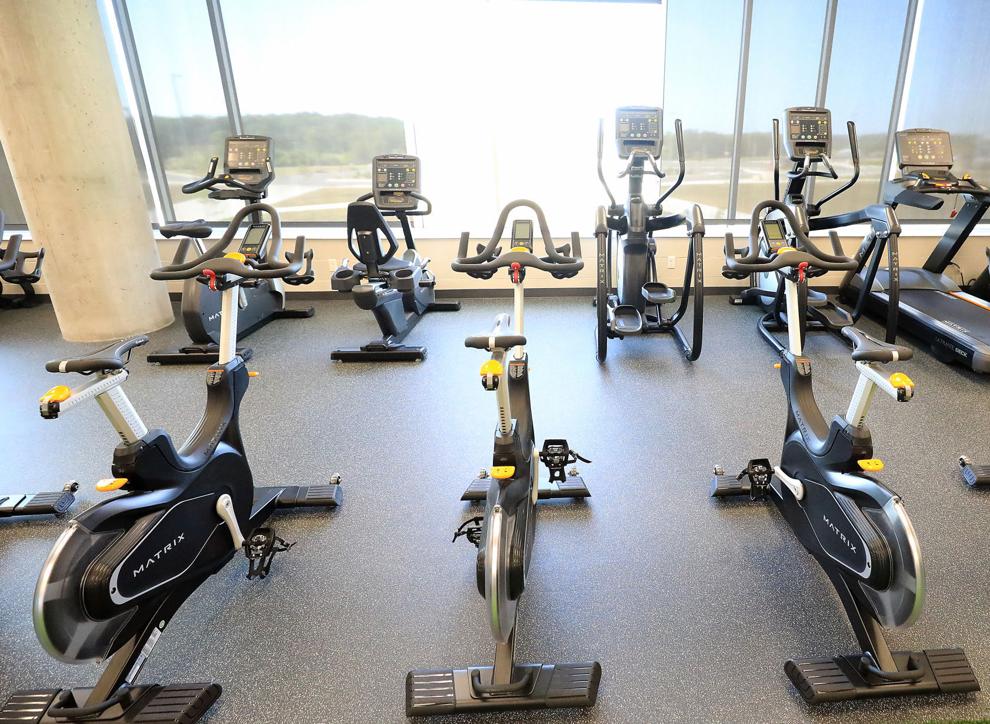 Security wall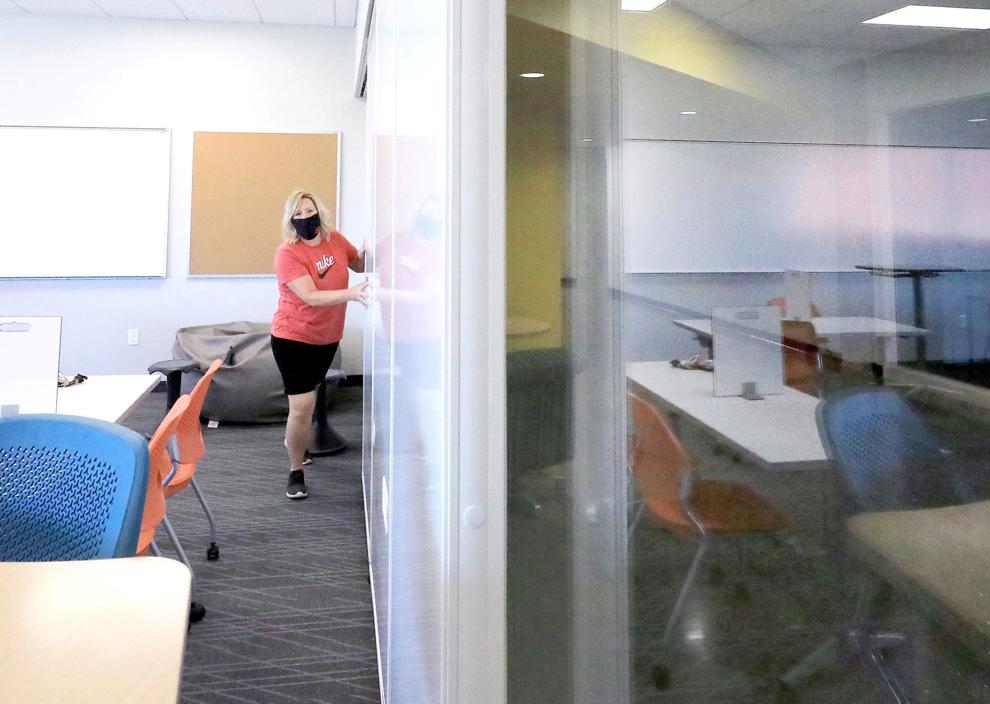 Keyboard workstations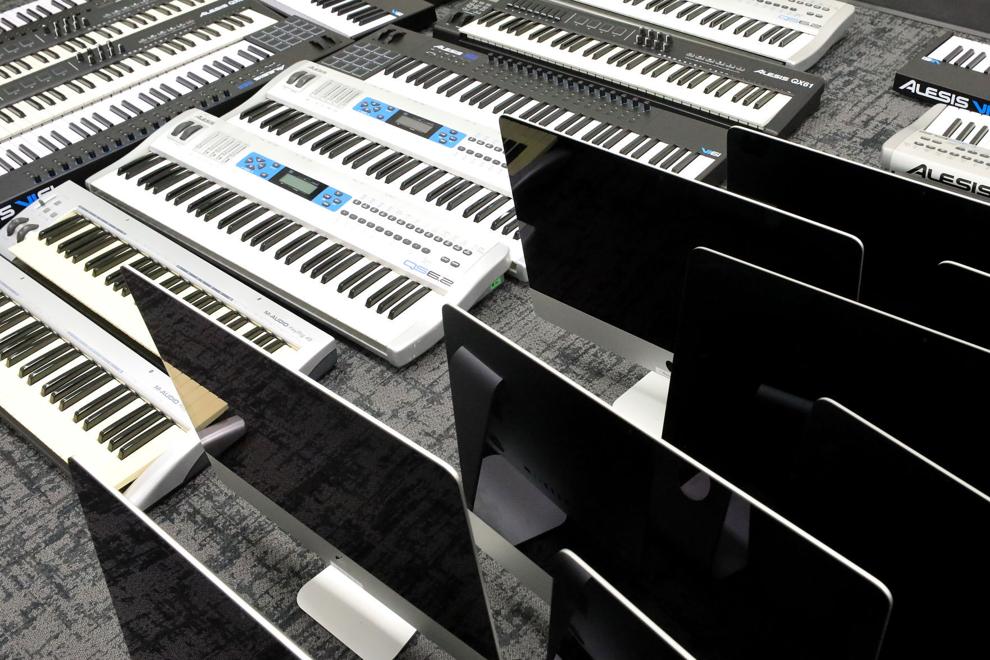 Historical perspective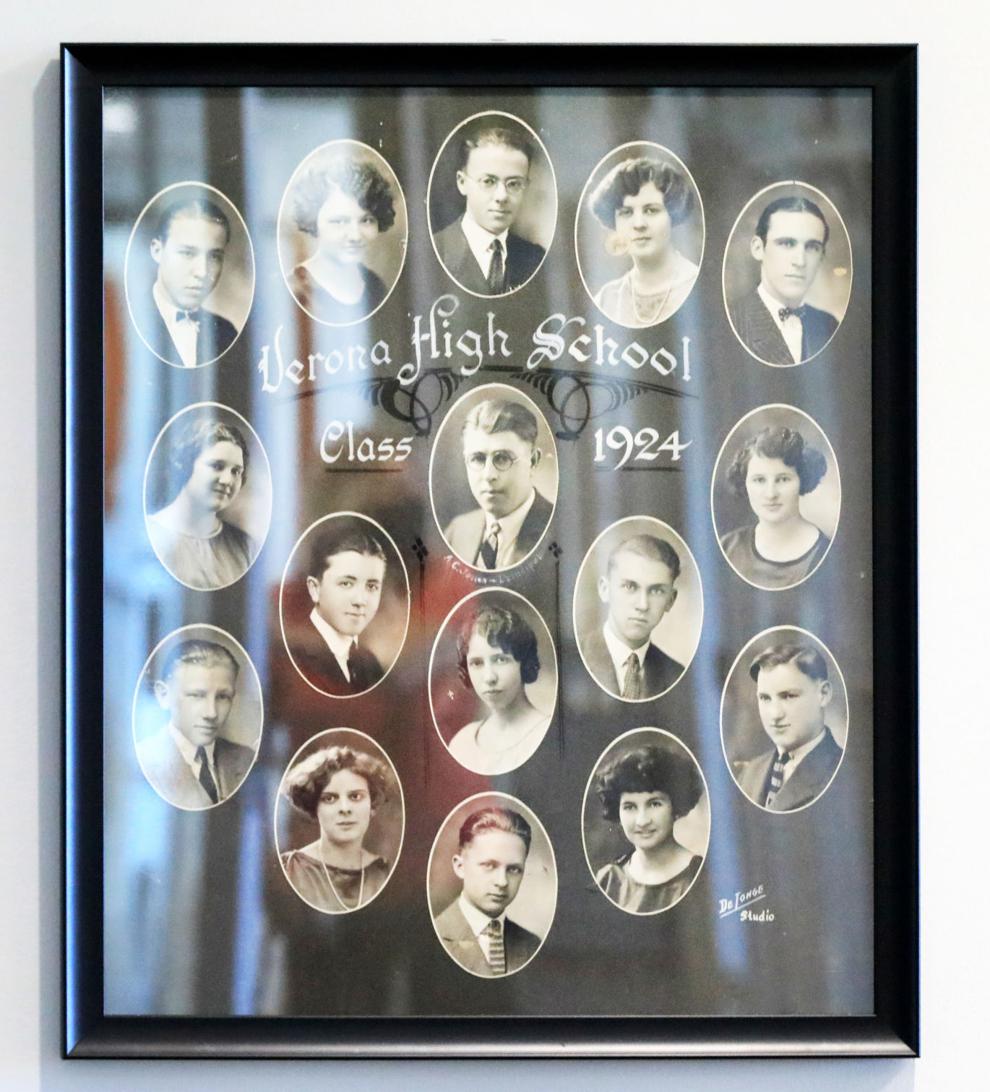 Fieldhouse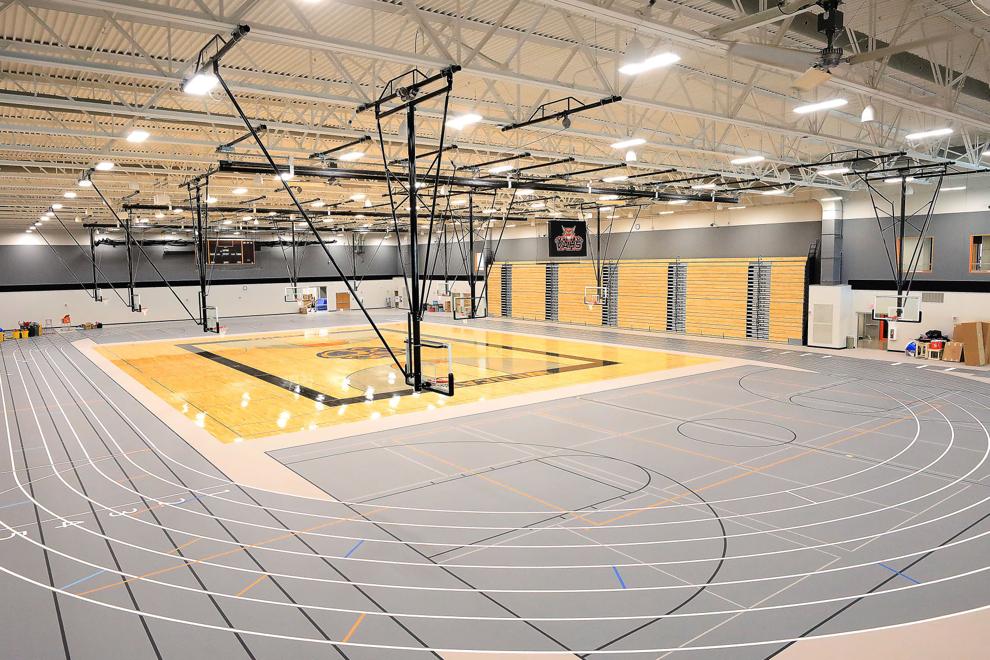 Automotive classroom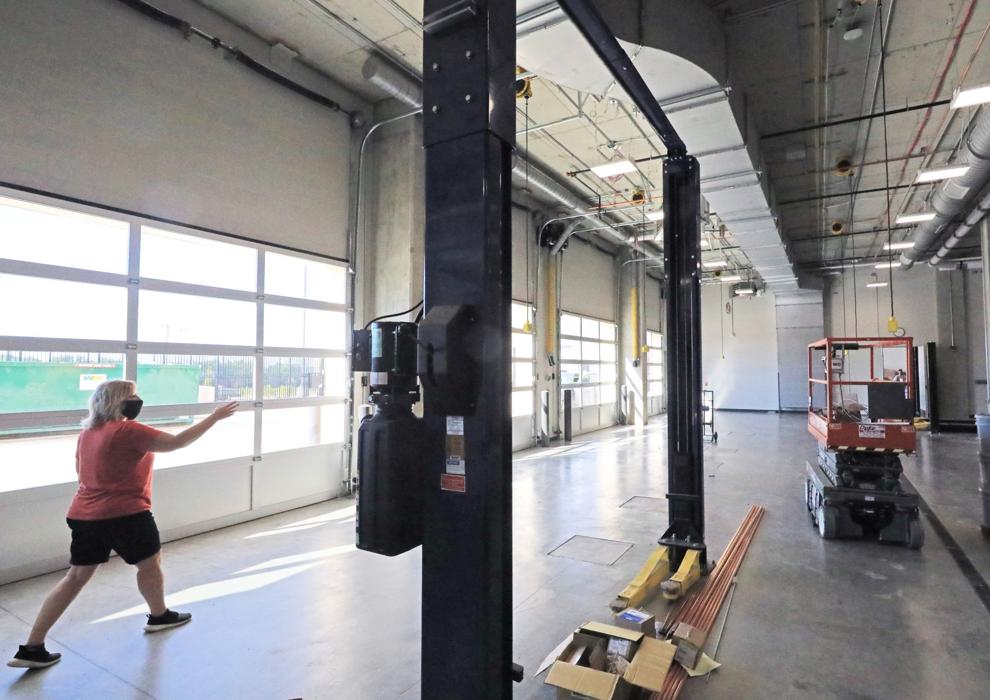 Strength and conditioning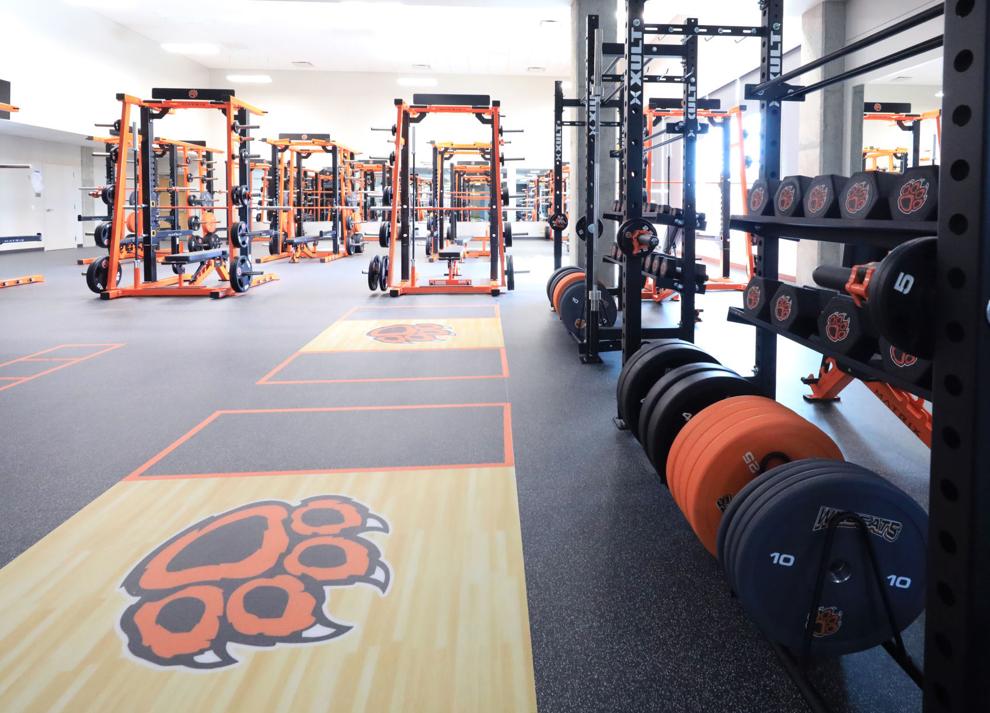 Finishing touches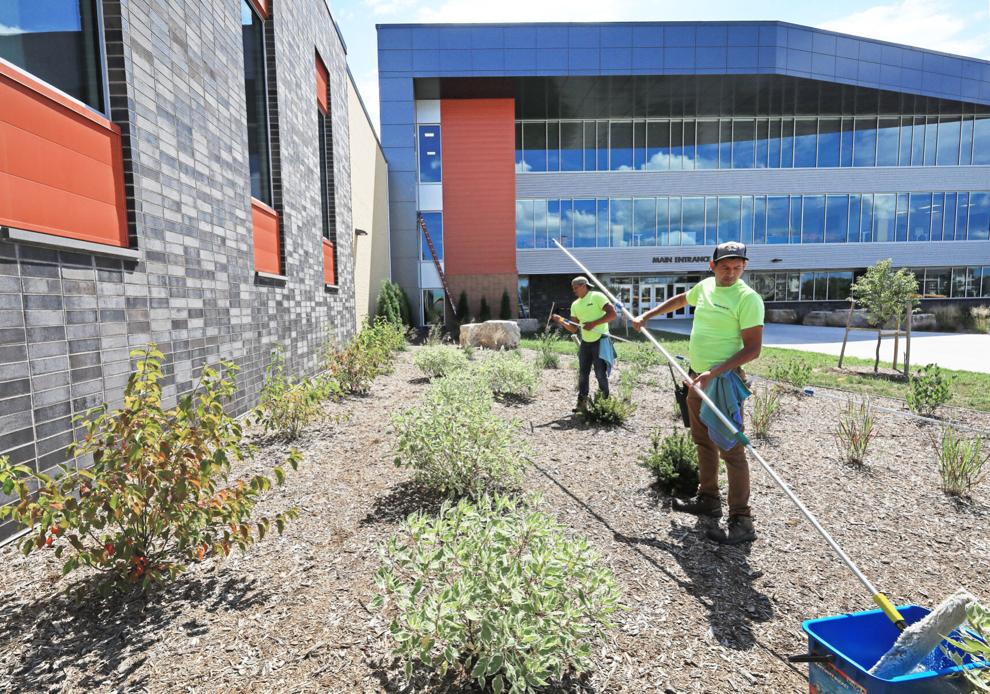 Distant view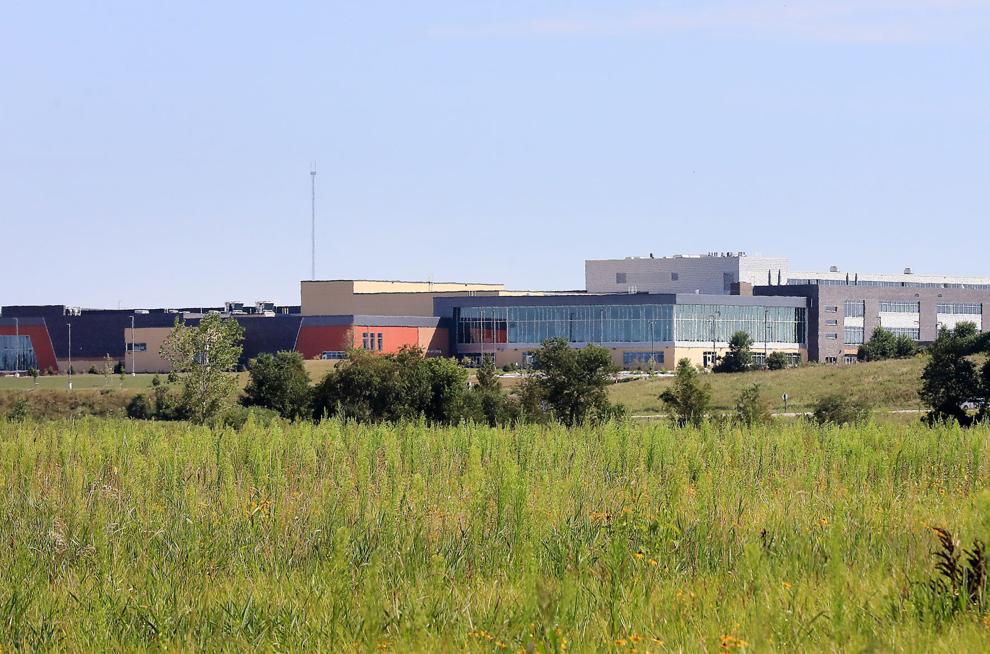 "We're living in a world of uncertainty. For a good period of time, things were changing weekly for us." Kelly Ruppel, chief financial officer for the Madison School District
"We're living in a world of uncertainty. For a good period of time, things were changing weekly for us."

Kelly Ruppel, chief financial officer for the Madison School District