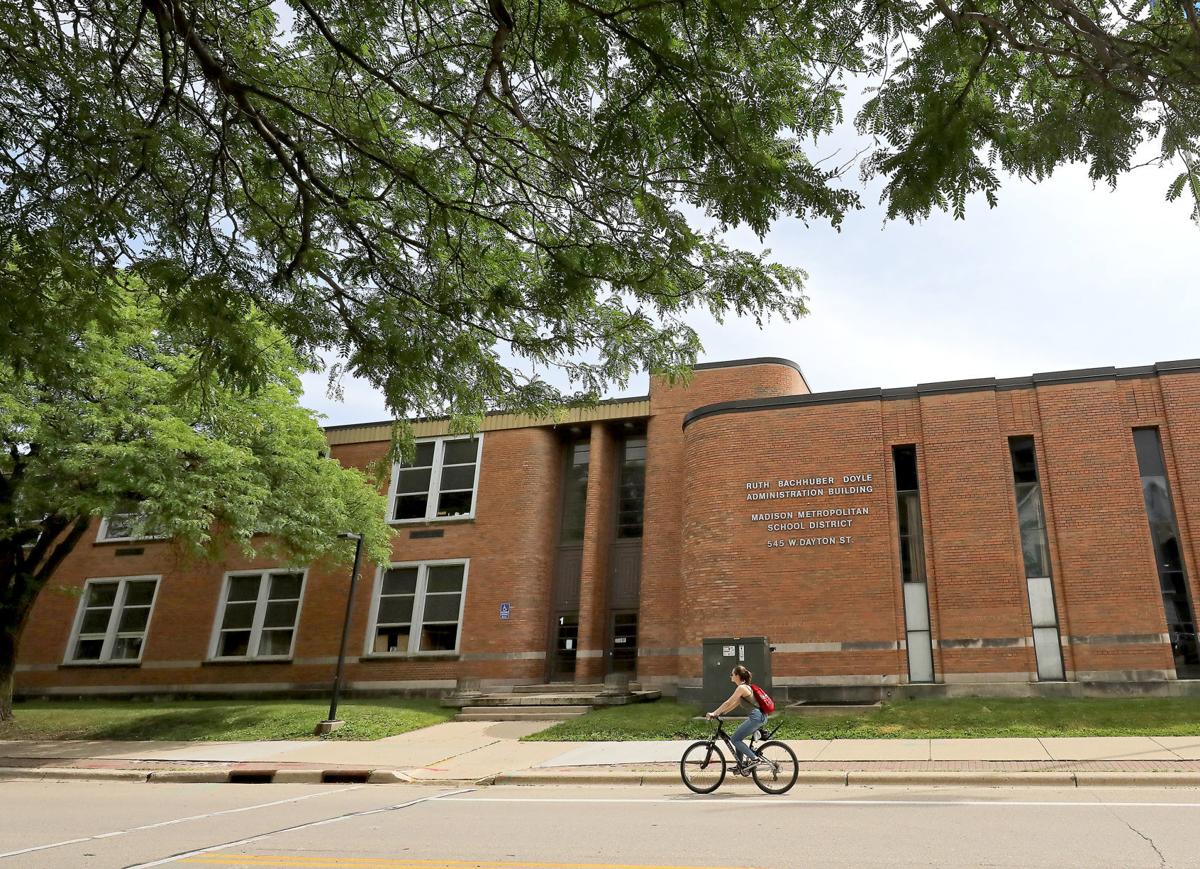 The Madison School Board largely agreed Monday to put a pause on proposed staff raises for next school year as the district waits to find out what financial hit it could take if the state cuts education spending in light of the COVID-19 pandemic.
Two weeks from needing to approve a preliminary budget for 2020-21, the board was asked by administrators to provide direction on how much money the district should assume it could lose under a budget repair bill and how that potential loss of revenue could be made up.
Ultimately, a majority of the board recommended the 2020-21 budget be rebuilt to assume $7.6 million in new state money the district is slated to get won't materialize, and to cover the potential gap by keeping base wages flat and freezing part of the salary schedule.
"I'm really not happy with where things are, but COVID upended everything, including our budget," board member Savion Castro said during an online Operations Work Group meeting. "I'm really hoping that we can build it back up as we move into the next fiscal year."
In April, the district released a draft $476 million budget for the upcoming school year. That spending plan, which had been in the works for months, includes $7.6 million in assumed new revenue from the state.
The coronavirus pandemic, though, has put thousands out of work and kept people confined to home, affecting how much money the state collects in income and sales taxes.
With a drop in state revenue, the district anticipates the Legislature will act on a budget repair bill this summer in which the state's 2019-21 biennial budget would be reduced to meet a constitutional obligation of having a balanced budget.
Since public education is the state's largest expenditure, Kelly Ruppel, the district's chief financial officer, said it would be "very difficult" for the state to balance its budget without paring back school spending.
She offered board members three scenarios to rebuild the Madison schools budget before the end of June: Anticipating $6.2 million, $7.6 million or $9 million less state money.
Five board members directed Ruppel to rebuild the proposed $476 million budget on an assumption of getting no new state money — which would ultimately decrease the budget by $7.6 million — before the body votes June 29 on a preliminary budget.
Board member Cris Carusi advocated for planning for a $6.2 million reduction, saying she thinks any hit Madison would take in a budget repair bill could be less under Gov. Tony Evers, who she said is a strong supporter of public education.
Three options
Ruppel also asked the board to provide direction with how a loss in funds could be made up — again offering three strategies.
Most members said they supported putting a pause on a 1% increase to base wages and freezing part of a salary schedule that rewards staff the longer they work in the district. Freezing raises would provide $7.8 million in savings from what was originally budgeted.
The other two options would keep in place some raises but would require positions be cut in schools.
Carusi again stood alone, saying she supported an option to keep some raises so staff morale doesn't drop. That option would require 53 positions be cut or left vacant.
Board member Nicki Vander Meulen didn't take part in the conversation, saying she wouldn't speak to the budget until the district put forth a "good faith" effort toward resolving employee handbook disagreements with the teachers union.
Monday's meeting was the last opportunity for the School Board to direct administration on how to adjust the budget before it approves a preliminary spending plan for 2020-21. School districts must pass a preliminary budget before July 1, when the new fiscal year starts.
"This year more than most years this is a draft budget, this is not set in stone," Carusi said.
Sea of unknowns
Whatever budget the board approves in two weeks could be completely different in the fall — when the final vote is taken in October — as the district learns more about state and federal funding changes.
And it could be affected by a proposed $33 million operating referendum eyed for the fall election that could inject $6 million in new property tax revenue into the 2020-21 budget.
"There are more unknowns and more decisions that will need to be made over the summer and going into October than we're typically used to," Ruppel said.
"I'm really not happy with where things are, but COVID upended everything, including our budget." Savion Castro, board member
"I'm really not happy with where things are, but COVID upended everything, including our budget."

Savion Castro, board member