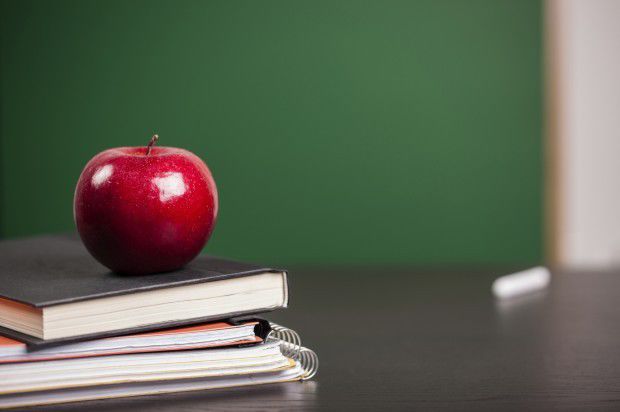 With upcoming decisions on hiring a superintendent and whether to go to referendum next year, 29 people are vying to become a Madison School Board member — at least for the next nine months.
The application window closed Friday for those looking to fill the board seat left vacant by Mary Burke's resignation earlier this month. The candidates include four former School Board members, professors, several recent Madison School District graduates, and nonprofit and governmental administrators, among others.
The temporarily six-person board is slated to decide Monday who should fill the first vacancy on the School Board in more than 20 years.
David Aguayo, executive assistant at the state Department of Workforce Development.
Nino Amato, CEO for the Coalition of Wisconsin Aging & Health Groups.
Erin Arango-Escalante, administrator for state Division of Early Care and Education at the Department of Children and Families.
Micah Ariel-Rohr, assistant director at UW Hillel.
David Blaska, former Dane County Board member and conservative blogger who ran unsuccessfully for a School Board seat in April.
Carol Carstensen, former Madison School Board member, 1990 to 2008.
Savion Castro, legislative aide for state Rep. Shelia Stubbs.
Maia Chen, parent and South Side community member.
Alexis Dean, Schools of Hope literacy tutor and coordinator.
Rafael Gomez, retired after 33 years working in Madison School District.
Erica Halverson, professor of curriculum and instruction at UW-Madison.
Ed Hughes, former Madison School Board member, 2008 to 2017.
Lorrie Hurckes Dwyer, executive director of the Dane County TimeBank.
Angela Jenkins, project manager at American Family Insurance.
Lillian Kelly, budget and policy analyst at the Department of Workforce Development.
Steve King, semi-retired, former Fluno Center executive director.
Pamela Klein, 22-year Deerfield teacher.
Juan Jose Lopez, former Madison School Board member, 1994 to 2006.
Tamara Mouw, an educator who has worked at school, district and state levels.
Dwight A. Perry, academic dean and professor at North Park University in Chicago and Madison pastor.
Terjuan Short, recent West High School graduate.
Arlene Silveira, former Madison School Board member, 2006 to 2015.
Jeff Spitzer-Resnick, civil rights attorney and special-education advocate.
Calista Storck, nursing student and recent La Follette High School graduate.
Nancy Vue Tran, director of grants and development for Freedom Inc.
Zachary M. Watson, an educator and musician with 10 years of experience working with families and students.
Danielle Wendricks, former Madison School District Student Senate president and recent La Follette High School graduate.
Jake Winkler, conservation biologist at the state Department of Natural Resources.
Sonja Worthy, a mental health social worker.
Whoever is selected will serve on the board until April 2020. A special election will then be held to fill the seat for the remaining year of Burke's original three-year term.
During the time frame the appointee serves, the School Board will gather public input and conduct a search process for a permanent superintendent, with a goal of hiring a successor for Jennifer Cheatham by sometime in February or March.
Many of the applicants pointed out the importance of hiring a superintendent to the district's future. Several also highlighted addressing the district's longstanding racial achievement gap as a priority.
In addition to hiring a superintendent, the School Board is in the planning process for a potential 2020 facilities referendum focused on renovating the high schools, while the body has also floated the possibility of another operating referendum next year to exceed state revenue limits.
The board meets at 5 p.m. Monday in Room 103 of the Doyle Administration Building, 545 W. Dayton St., to make a decision on Burke's replacement, who would be sworn in on July 29.
Be the first to know
Get local news delivered to your inbox!