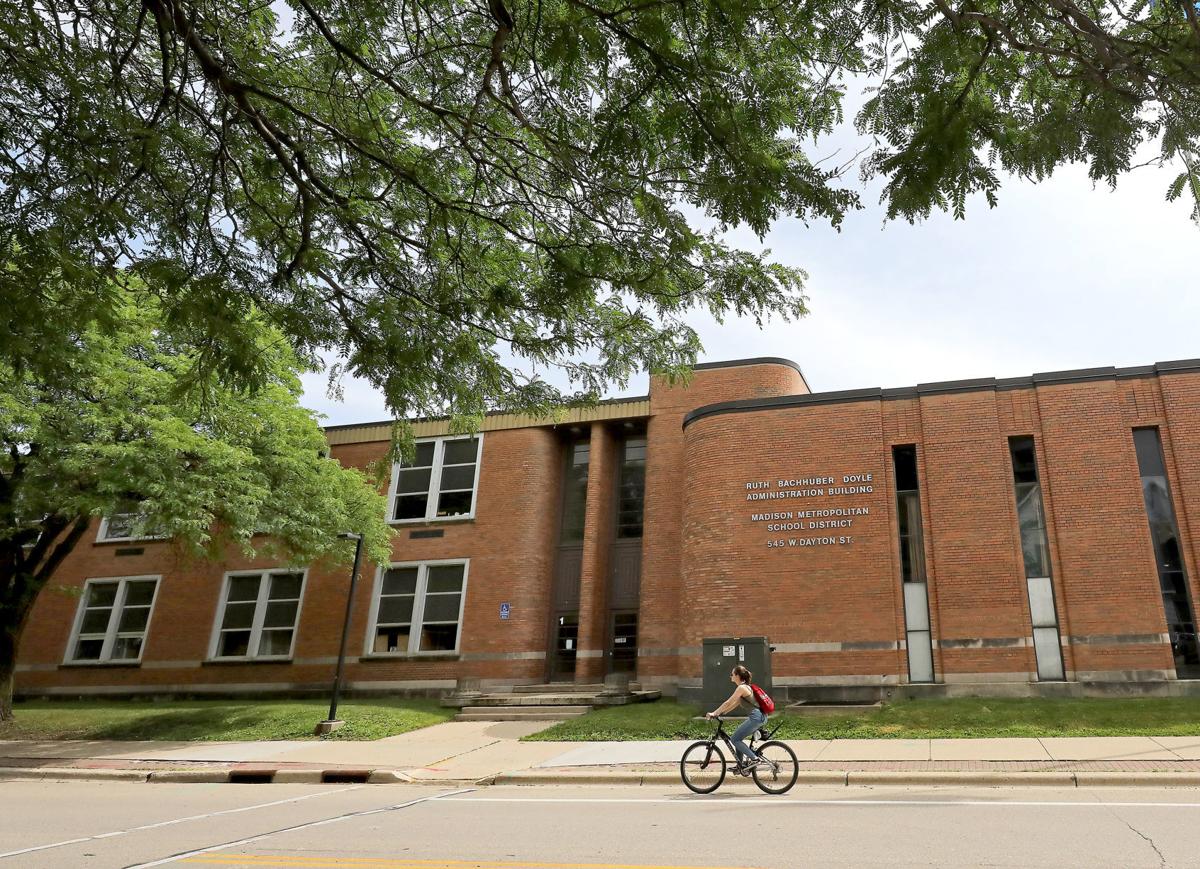 Madison School Board members expressed an interest Monday in looking at a new operating referendum to exceed state-imposed spending limits as a previous such referendum comes to a close this upcoming school year.
During an Operations Work Group meeting, concerns were raised about future budgets without the ability of getting new revenue from property taxes.
In 2016, voters approved an operating referendum to phase-in $26 million in new taxing authority for the district over four years. The upcoming school year is the last in which the School Board can exceed state-imposed revenue limits.
Without the ability to raise the revenue limit in the 2020-21 school year, board member Cris Carusi said "it's going to be a really tough budget."
The topic of an operating referendum came out of discussion on a potential 2020 facilities referendum, which could be as high as $280 million.
"I love talking about the facilities referendum, it's exciting, it's new stuff," Carusi said. "But without that operating-to-exceed referendum, we're looking at a lot of difficult cuts and choices."
Kelly Ruppel, the district's chief financial officer, said district officials could put together information on a possible operating referendum for the board to talk about in either August or September.
The School Board also decided to temporarily shelve a guiding long-range facilities plan, which includes recommendations on the potential 2020 referendum and longer-term suggestions such as responding to changes in enrollment and whether to sell the district's Downtown administration building.
Some board members said they would rather focus on gathering input on and finalizing a capital referendum for next year and avoid confusion on how the long-range facilities plan factors into it.
No violation found
Later in the meeting, the board unanimously agreed they did not view a conflict of interest when board President Gloria Reyes voted in favor of a new contract to continue to station police officers in the district's four main high schools.
"With this baseless complaint behind us, the focus can return to the actual issues we face," Reyes, who was absent from the meeting, said in a statement.
Julie Lewis, an attorney for Reyes, argued in a letter to the School Board that Reyes' actions did not violate board policy or create a conflict of interest as Reyes now works in the city's Community Development Division, which is not involved with the SRO program.
Board members agreed with Lewis' interpretation of the board ethics policy.
When Reyes served as a deputy mayor under former Mayor Paul Soglin, she planned to recuse herself from a vote on the contract, as she oversaw the Police Department. But after Soglin lost his re-election bid, Reyes moved into her new position and viewed her vote as no longer being a conflict.
Bigger staff raise
With an unexpected pot of additional state cash, district employees are set to get a raise this school year close to the state-mandated maximum for base-wage increases.
When signing the state biennial spending package, Gov. Tony Evers used his veto pen to increase per-pupil education spending by $84 million. Ruppel said that means the Madison School District will receive about $2 million more than expected.
The board recommended last month any unexpected state money go to a base-wage increase.
That money — plus $185,000 transferred Monday from a reserve fund for staff compensation — means employees will see a base-wage increase of 2.32%, up from the 0.5% that was included in the 2019-20 preliminary budget.