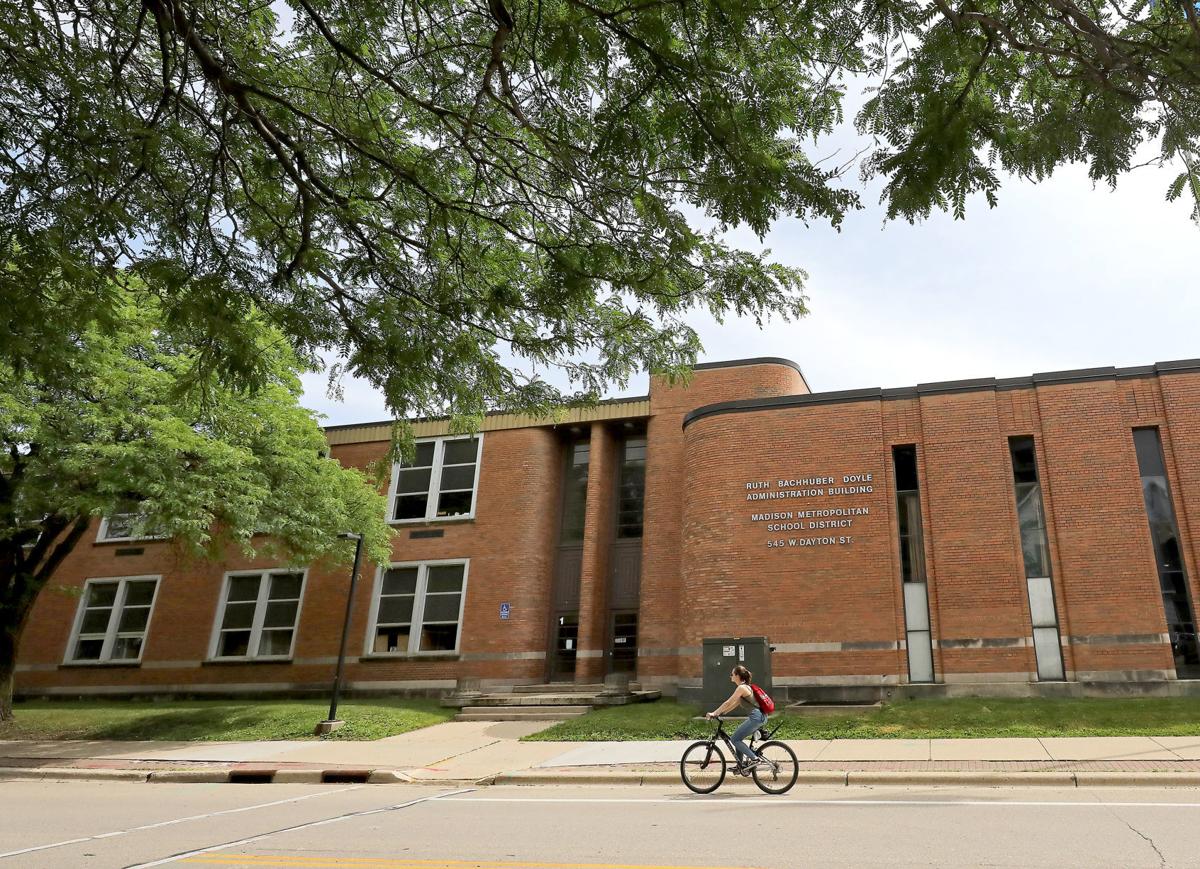 The Madison School Board approved a contract Monday to hire a Minnesota school administrator as the next superintendent before releasing details of the agreement to the public.
That's a change from how the board handled the hiring process for its first choice for superintendent — who later backed out of the job — in February. This time, the contract with Carlton Jenkins, superintendent of Robbinsdale Area Schools in suburban Minneapolis, was not made public before the board unanimously approved the agreement during a special board meeting.
Jenkins, who is in his fifth year leading the Robbinsdale schools, will make $272,000 annually. The two-year contract will automatically renew for a third year unless the board chooses otherwise. Jenkins, 54, will be Madison's first Black superintendent. He first day on the job will be Aug. 4.
District spokesman Tim LeMonds said in an email Jenkins is "not an official employee of the district until the contract is voted on," adding Madison is "one of very few districts that publicly posts contracts."
LeMonds also said the district is "not required to make a contract public until it is ratified by the board." The contract was emailed to reporters soon after the vote.
About two months later, Gutierrez informed board President Gloria Reyes he was backing out of the job, saying he wanted to stay in Texas to help his current district get through the COVID-19 pandemic.
LeMonds or other district officials did not directly respond to a question Monday evening asking why Gutierrez's contract was made public before the vote and Jenkins' agreement was disclosed after.
On Friday, the board named Jenkins, who began his administrative career in education as an associate principal at Madison's Memorial High School in 1993, as its choice for superintendent after a second search this spring.
Most of the language in the Gutierrez and Jenkins contracts is similar, but there is a clause in Jenkins' contract that would financially penalize him if he walks away from the job before his official Aug. 1 start date.
Jenkins also will receive a higher district contribution to a specific retirement account — $25,000 annually — compared with the $10,000 the board agreed to contribute to a 403(b) account each year for the 39-year-old Gutierrez.
While both contracts include a district contribution to a basic group term life insurance policy, Jenkins' contract also includes the district paying 100% of supplemental group life insurance for a policy valued at up to $500,000. That was not included in Gutierrez's agreement.
Jenkins will receive an $800 monthly transportation allowance compared with the $500 a month Gutierrez was supposed to get.
He'll also make a higher annual salary than the $250,000 Gutierrez was slated to receive. Reyes said Jenkins' higher salary is due to his longer and broader career in education.
Be the first to know
Get local news delivered to your inbox!