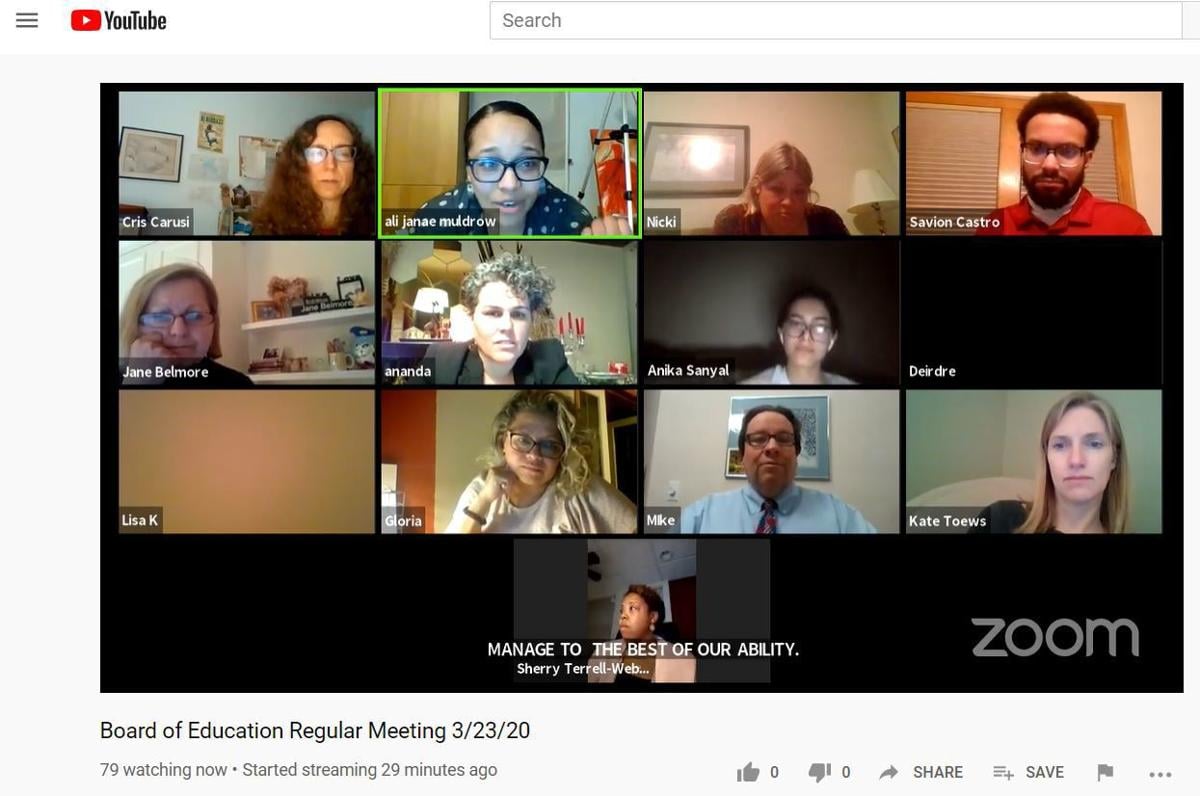 Looking to provide stability in health care during the new coronavirus pandemic, the Madison School Board opted Monday to keep its current health insurance providers — but introduce deductibles and have employees pay more in premiums — instead of switching providers, which could have netted $9 million in savings.
The School Board postponed a vote on fall referendum questions, with a spokesman saying it wasn't the proper time to take action given the pandemic's widespread impact, including the closure of schools.
During a virtual meeting, the board approved changes to the district's health care plans to offset $4.6 million in premium increases from its health insurance providers.
To save money, the board chose to stay with the two current providers — Dean Health Plan and Group Health Cooperative — but put in place a $100 deductible for individuals and a $200 deductible for families.
District staff had offered another solution to closing the funding gap: dropping GHC and picking up plans through Quartz, which was a provider for the district until 2017.
Switching providers would not have required deductibles, and locked-in rate guarantees proposed by Quartz could have resulted in $9 million in savings over the next four years. Board member Ananda Mirilli said that was a significant amount of money that could be reinvested in other areas.
But several board members said they wanted to provide stability for the three-quarters of employees who receive health insurance from GHC and not force them to switch primary care physicians during the public health crisis.
"Moving the majority of our teachers and staff on insurance during a pandemic isn't the wisest," board member Nicki Vander Meulen said.
In addition to the deductibles, employee contributions to premiums will double for most people, meaning a teacher who now pays 3% of an HMO plan will pay 6% after the changes take effect July 1.
For a family HMO plan through GHC, a teacher can expect to pay about $90 a month next school year compared with about $45 a month currently.
To offset higher insurance costs, district staff recommended employees pay more toward premiums regardless of whether the board chose to keep or switch providers.
The changes will net $5.6 million in savings, which is $1 million more than was needed to cover the increased premium costs.
To conduct its meeting Monday, the district used a video conferencing platform to allow board members to deliberate from their homes and have questions answered by central office staff. The meeting was live-streamed on the district's YouTube page, and it will likely be the meeting format for the foreseeable future.
While changes to health insurance were a time-sensitive matter, another big item that had been scheduled for Monday's meeting — whether to go to referendum in the fall — was delayed.
District spokesman Tim LeMonds said "given everything that the community is dealing with," the board felt it wasn't the right time to take a vote on authorizing two referendums for the November ballot.
Board members had planned to make a decision Monday on ballot questions asking taxpayers for potentially $317 million to renovate the high schools and build a new elementary and for possibly $33 million in additional operating costs. The vote is being rescheduled for next month, LeMonds said.
Concerned about COVID-19?
Sign up now to get the most recent coronavirus headlines and other important local and national news sent to your email inbox daily.